Published 09-01-17
Submitted by Hormel Foods Corporation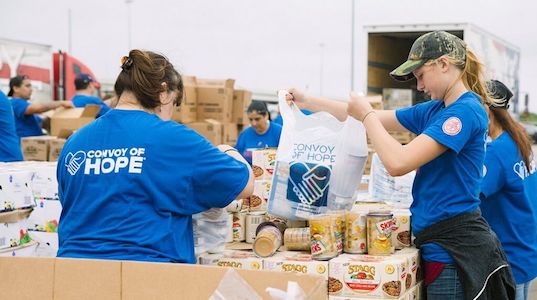 Hormel Foods has a history of being a good neighbor and Hurricane Harvey is no exception. Hormel Foods is lending a helping hand to those impacted by Hurricane Harvey through its partnership with Convoy of Hope. In anticipation of hurricane season this year, Hormel Foods partnered with Convoy of Hope to help stock their warehouse with protein-rich products, such as SKIPPY® peanut butter, Stagg® chili, Hormel® premium chicken breast and SPAM® products, that could be positioned and distributed immediately for disaster relief efforts. Convoy of Hope sent their disaster services team with our products to help with Hurricane Harvey relief efforts on Friday, Aug. 25, and began distributing over the weekend.
In addition to our disaster relief efforts with Convoy of Hope, Hormel Foods has a long-standing partnership with Feeding America and other foodbanks, and continually donates products that can be used for hunger and disaster relief. In fact, in 2016 we donated more than $7.4 million in cash and product donations toward these efforts.
The company will continue to work with Convoy of Hope to ensure that they receive additional support to ensure they can take care of those in need.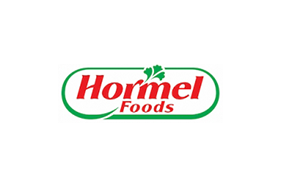 Hormel Foods Corporation
Hormel Foods Corporation
About Hormel Foods – Inspired People. Inspired Food.™
Hormel Foods Corporation, based in Austin, Minn., is a global branded food company with over $9 billion in annual revenue across 75 countries worldwide. Its brands include SKIPPY®, SPAM®, Hormel® Natural Choice®, Applegate®, Justin's®, Wholly Guacamole®, Hormel® Black Label® and more than 30 other beloved brands. The company is a member of the S&P 500 Index and the S&P 500 Dividend Aristocrats, was named one of "The 100 Best Corporate Citizens" by Corporate Responsibility Magazine for the ninth year in a row, and has received numerous other awards and accolades for its corporate responsibility and community service efforts. In 2016, the company celebrated its 125th anniversary and announced its new vision for the future - Inspired People. Inspired Food.™ - focusing on its legacy of innovation. For more information, visit www.hormelfoods.com and https://csr.hormelfoods.com/.
More from Hormel Foods Corporation