Published 08-30-17
Submitted by The Consumer Goods Forum
The Consumer Goods Forum, the global association that brings together consumer goods retailers and manufacturers with the ambition of driving positive change and improving consumer trust, will hold its 2ndSustainable Retail Summit at the Centre Mont Royal in Montréal from 2nd-3rd October 2017.
Journalists can register for free by contacting Lee Green, Director, Communications at The Consumer Goods Forum. The event will also include a limited number of media partners. For further information, please contact Lee Green.
WHO: The Consumer Goods Forum, FMCG industry and external stakeholders, including government and NGO representatives. The event is also open to FMCG companies who are not members of The Consumer Goods Forum.
Speakers include senior executives from international companies that include Ahold Delhaize, Burt's Bees, Campbell Soup Company, Danone, Grupo Bimbo, Kellogg's, Marks and Spencer, METRO, Nestlé S.A., Sainsbury's, PepsiCo, Tesco, The Coca-Cola Company, Unilever and Walmart. Meanwhile, several Canadian companies will be joining their international peers as they look to showcase how the consumer goods industry in Canada is delivering on its responsibilities to protect consumers and the planet. Local speakers include:
Darrell Jones, President, Save-On-Foods

Shelley Martin, President & CEO, Nestlé Canada Inc.

Michael Pilato, GM, The Clorox Company of Canada Ltd.

François Tasmowski, Senior Director, Global Corporate Sustainability and Responsibility, McCain Foods Limited

Marie-Claude Bacon, Director, Corporate Affairs, Metro Inc.

Alain Brandon, Senior Director, Corporate Social Responsibility and Government Relations, Loblaws;

Scott Tudor, Director, National Procurement, Sobeys Inc.; and

David Wilkes, Senior Vice President, Retail Council of Canada
WHAT: The 2nd Sustainable Retail Summit, following on from the successful Paris edition.
WHEN: October 2-3, 2017
WHERE: Centre Mont Royal, 2200 Rue Mansfield, Montréal, QC H3A 3R8, Canada
WHY: The consumer goods industry is facing a clear call to action. People are demanding sustainable products and want to live healthier lives, and they expect the industry to deliver. At the same time, the UN Sustainable Development Goals demand co-ordinated industry action. These demands, together with an uncertain political environment and ever-more complex supply chains, mean it's harder than ever to know how to implement strategies and actions that will secure the long-term, sustainable growth of your business.
However, thanks to The Consumer Goods Forum and its Sustainable Retail Summit, there is now a unique opportunity to learn first-hand how companies are taking positive actions and collaborating to overcome today's biggest industry challenges. From eradicating forced labour, reducing and measuring food loss and waste to supporting healthier diets and lifestyles, the Sustainable Retail Summit provides practical sessions on how to implement change and meet these challenging demands head on.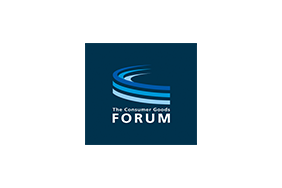 The Consumer Goods Forum
The Consumer Goods Forum
The Consumer Goods Forum ("CGF") is a global, parity-based industry network that is driven by its members to encourage the global adoption of practices and standards that serves the consumer goods industry worldwide. It brings together the CEOs and senior management of some 400 retailers, manufacturers, service providers, and other stakeholders across 70 countries, and it reflects the diversity of the industry in geography, size, product category and format. Its member companies have combined sales of EUR 3.5 trillion and directly employ nearly 10 million people, with a further 90 million related jobs estimated along the value chain. It is governed by its Board of Directors, which comprises more than 50 manufacturer and retailer CEOs. For more, please visit: www.theconsumergoodsforum.com.
Join our global community to stay abreast of the latest news on how the consumer goods industry is working together efficiently for positive change and building better lives through better business: Twitter, LinkedIn, YouTube.
Contact:
Lee Green
Director, Communications
+33 1 82 00 95 70
Louise Chester
Communications Officer
+33 1 82 00 95 91
More from The Consumer Goods Forum