Published 08-22-17
Submitted by General Motors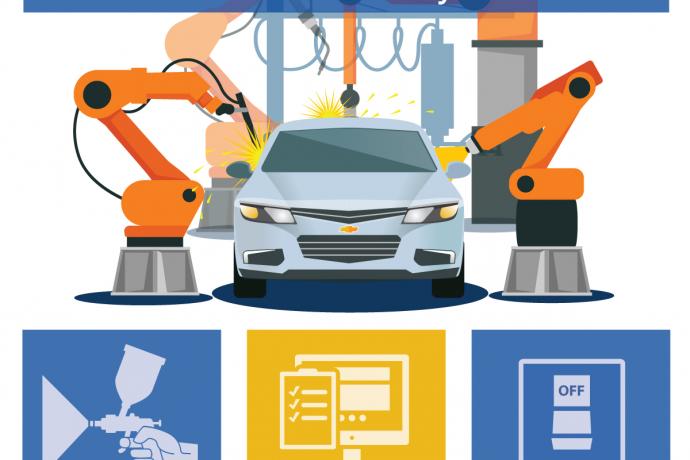 General Motors™ Fairfax Assembly & Stamping plant, home of the Chevrolet Malibu, earned ENERGY STAR® certification from the U.S. Environmental Protection Agency, signifying it meets strict energy performance levels.
General Motors' Fairfax Assembly plant, home of the Chevrolet Malibu, earned ENERGY STAR®certification from the U.S. Environmental Protection Agency, signifying it meets strict energy performance levels. GM Fairfax is the only manufacturing plant in Kansas to earn such certification in the last nine years. Below are some energy-efficient practices the facility employs.

Implementing a new paint process. The Chevrolet Malibu, which gets an EPA-estimated 36 highway miles per gallon, gets its glossy shine through a paint process that uses 40 percent less energy per vehicle compared to traditional paint shop processes, saving $4 million a year. GM Fairfax's new paint shop uses a water-based "three-wet" paint operation that eliminates the need to use a primer bake oven between primer and color-coating layers. GM also recirculates air in paint spray booths, requiring less frequent outdoor air intake and temperature adjustments.
Establishing energy teams. Employees champion simple energy-saving initiatives such as shutting down equipment and turning off lights during non-production times. They also share this knowledge and resources across all departments to help the facility meet non-production energy targets.
"Achieving ENERGY STAR certification at an assembly plant takes the time and dedication of an entire team," said Al Hildreth, GM global energy manager. "Our Fairfax employees are helping GM build cars more efficiently and reducing our environmental impact in Kansas."
Optimizing heating and cooling temperatures. An energy management system, Energy OnStar, enables employees to monitor heating and cooling temperatures in real time. Adjusting temperatures by even one degree can immediately realize 3-4 percent in energy savings.
Illuminating with LEDs. More than 3,500 new LED lights in the facility's administrative and engineering mezzanine save the plant $56,000 in energy costs every year. The team is strategizing to expand the use of LED lighting throughout the plant to make an even bigger impact.   
"Improving the energy efficiency of our nation's industrial facilities is critical to protecting our environment," said Jean Lupinacci, chief of the ENERGY STAR Commercial & Industrial Branch. "From the plant floor to the boardroom, organizations are leading the way by making their facilities more efficient and earning EPA's ENERGY STAR certification."
Continuing the momentum. While this is GM Fairfax's first ENERGY STAR certification, the facility met the ENERGY STAR Challenge for Industry in 2010 by reducing energy intensity by 16 percent in just three years. GM Fairfax also recycles or reuses 89 percent of waste from daily operations. This year, the Kansas Department of Health and Environment presented GM Fairfax with the Pollution Prevention award for efforts to reduce energy use, emissions and waste.
GM is committed to reducing energy use per vehicle produced by 20 percent by 2020. Between 2010 and 2016, the company has reduced energy by 16 percent. This year, GM earned ENERGY STAR's Partner of the Year – Sustained Excellence award for continued corporate-wide leadership in protecting the environment through superior energy efficiency. For more information on GM's environmental commitments, visit its sustainability report or environmental blog.
General Motors Co. (NYSE: GM, TSX: GMM), its subsidiaries and joint venture entities produce and sell vehicles under the Chevrolet, Cadillac, Baojun, Buick, GMC, Holden, Jiefang and Wuling brands. GM has leadership positions in several of the world's most significant automotive markets and is committed to lead the future of personal mobility.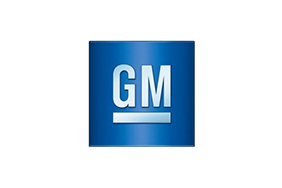 General Motors
General Motors
General Motors Corp. (NYSE: GM), the world's largest automaker, has been the global industry sales leader for 75 years. Founded in 1908, GM today employs about 327,000 people around the world. With global headquarters in Detroit, GM manufactures its cars and trucks in 33 countries. In 2005, 9.17 million GM cars and trucks were sold globally under the following brands: Buick, Cadillac, Chevrolet, GMC, GM Daewoo, Holden, HUMMER, Opel, Pontiac, Saab, Saturn and Vauxhall.
More from General Motors