Published 08-17-17
Submitted by DICK'S Sporting Goods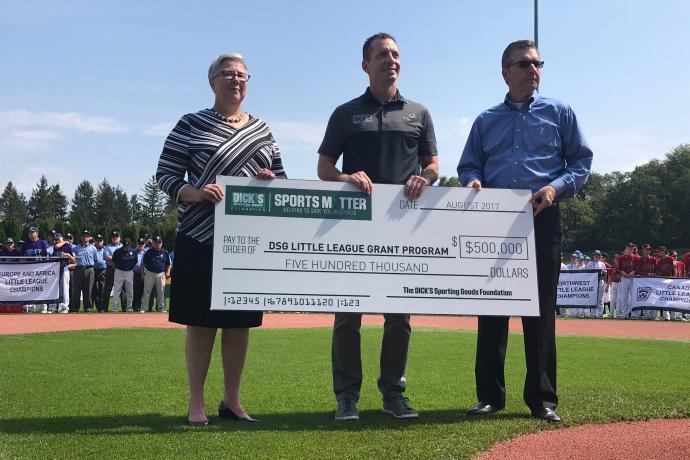 The DICK'S Sporting Goods Foundation's Sports Matter program today announced a five-year, $500,000 commitment to Little League® Baseball and Softball, in support of its local districts and leagues across the country. The Foundation supports the philanthropic work of DICK'S Sporting Goods (NYSE: DKS), the largest U.S.-based, full-line omni-channel sporting goods retailer. The funds will help provide facility improvements, uniforms, and equipment to local Little League programs in need. 
"It's our mission to provide more young athletes with the opportunity to play, learn and benefit from sports, including the great games of baseball and softball," said Lauren Hobart, President of DICK'S Sporting Goods and The DICK'S Sporting Goods Foundation. "We know sports teach kids valuable lessons they carry with them through life, and are thrilled this partnership will help more kids play, who otherwise may not have the resources to do so."
The $500,000 commitment from The DICK'S Sporting Goods Foundation is another aspect of the enduring partnership between DICK'S and Little League. In 2017, DICK'S established a partnership with Little League International as the official and exclusive partner to provide technology services for its districts and leagues through its DICK'S Team Sports HQ youth sports platform.
The long-standing relationship between DICK'S and communities comes to life in DICK'S latest advertising creative, which is slated to debut today in a national broadcast on ESPN. The spot portrays how DICK'S has been a proud supporter of youth sports since 1948 in communities across the country and highlights its commitment to Little League.
"We are truly grateful to DICK'S and its Foundation for their belief in the Little League mission and strong support of local Little League® programs," said Stephen D. Keener, Little League President and Chief Executive Officer. "This partnership not only helps more children enjoy the game and its many benefits, but also provides free digital resources through DICK'S Team Sports HQ for our volunteer coaches and league administrators throughout the season so they can focus on what's most important, coaching and developing young children."
Since 2014, DICK'S and The DICK'S Sporting Goods Foundation have pledged more than $50 million through the Sports Matter program to support teams in need, while raising money and awareness for the youth sports funding crisis. Billions of dollars have been cut from youth sports budgets in recent years and nearly 60 percent of children must now pay to play.
For more information on Sports Matter and to support opportunities through The DICK'S Sporting Goods Foundation, please visit sportsmatter.org.
### 
About The DICK'S Sporting Goods Foundation
The DICK'S Sporting Goods Foundation is an exempt 501(c)(3) non-profit corporation with a mission to inspire and enable sports participation.  It was created by DICK'S Sporting Goods, Inc. as a private corporate foundation to support DICK'S charitable and philanthropic activities.
Contact: DICK'S Sporting Goods – press@dcsg.com
About Little League®
Founded in 1939, Little League® Baseball and Softball is the world's largest organized youth sports program, with nearly 2.4 million players and one million adult volunteers in every U.S. state and more than 80 other countries. During its nearly 80 years of existence, Little League has seen more than 40 million honored graduates, including political leaders, professional athletes, award-winning artists, and a variety of other influential members of society. Each year, millions of people follow the hard work, dedication, and sportsmanship that Little Leaguers® display at our seven baseball and softball World Series events, the premier tournaments in youth sports. For more information, visit LittleLeague.org.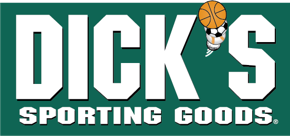 DICK'S Sporting Goods
DICK'S Sporting Goods
DICK'S Sporting Goods, Inc. is a leading omnichannel sporting goods retailer offering an extensive assortment of authentic, high-quality sports equipment, apparel, footwear and accessories. Headquartered in Pittsburgh, Pennsylvania, the Company also owns and operates Golf Galaxy, Field & Stream, True Runner and Chelsea Collective specialty stores.
More from DICK'S Sporting Goods