Published 08-01-17
Submitted by Global Sustain Limited (Ltd.)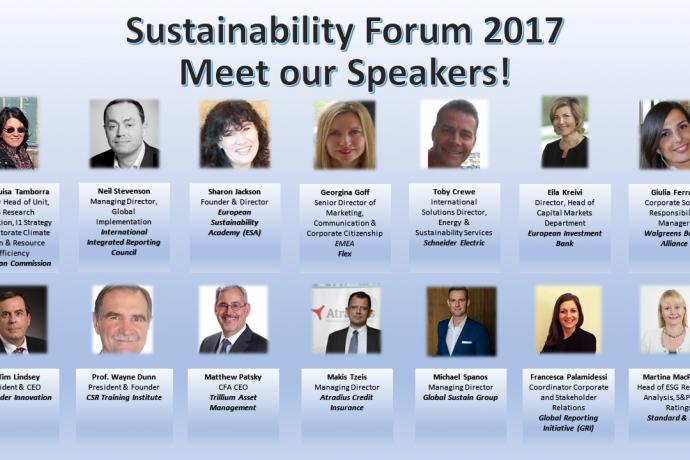 Athens Sustainability Forum 2017 by Global Sustain
With an agenda and speakers from C-Suite and external stakeholders including some of the most innovative and inspiring companies and institutions.
This year on October 5th, in Athens, Greece, you too can be part of the movement. Learn more about the Sustainability Forum 2017 here. 
Our senior speaker faculty includes: 
Marialuisa Tamborra, Deputy Head of Unit, DG Research Innovation, I1 Strategy – Directorate Climate Action & Resource Efficiency, European Commission
Neil Stevenson, Managing Director, Global Implementation, International Integrated Reporting Council
Sharon Jackson, Founder & Director, European Sustainability Academy (ESA)
Georgina Goff, Senior Director of Marketing, Communication and Corporate Citizenship, EMEA, Flex
Toby Crewe, International Solutions Director, Energy & Sustainability Services, Schneider Electric
Eila Kreivi, Director, Head of Capital Markets Department, European Investment Bank
Giulia Ferrati, Corporate Social Responsibility Manager, Walgreens Boots Alliance
Michael Spanos, Managing Director, Global Sustain Group
Wayne Dunn, President & Founder, CSR Training Institute, Former Professor of Practice in Corporate Social Responsibility, McGill University / ISID, 
Matthew Patsky, CFA Chief Executive Officer, Trillium Asset Management
Makis Tzeis, Managing Director, Atradius Credit Insurance
Dr. Tim Lindsey, President and CEO, Highlander Innovation
Francesca Palamidessi, Coordinator Corporate and Stakeholder Relations, Global Reporting Initiative (GRI)
Martina MacPherson, Head of ESG Research & Analysis, S&P Global Ratings 
If you are also interested in a 3-day Tour following the Sustainability Forum please click here http://sustainabilityforum.gr/sf-tour/ to reserve your seat!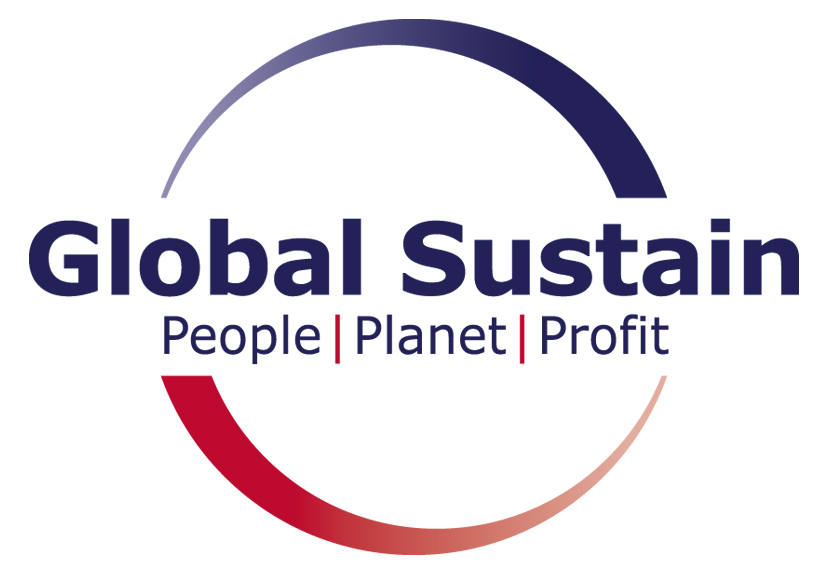 Global Sustain Limited (Ltd.)
Global Sustain Limited (Ltd.)
About Global Sustain
Founded in 2006, Global Sustain with offices in Athens, Berlin, Brussels, London, New York and Nicosia, creates awareness and inspires and supports companies and organisations to embody sustainability, through advisory, communications, networking and training, with a focus on the people-planet-profit philosophy. Its members include corporations, non-governmental and non-profit organisations, municipalities and local authorities, educational foundations, media, professional bodies, think tanks and other public or private entities. Global Sustain is a signatory to the Ten Principles of the UN Global Compact, to the Principles for Responsible Investment (PRI), a GRI Data Partner and Organisational Stakeholder (OS), an affiliated member of the Academy of Business in Society, Social Value International, Institute of Directors, CEO Clubs and EFQM. www.globalsustain.org / www.globalsustaingroup.com
More from Global Sustain Limited (Ltd.)