Published 06-05-17
Submitted by MetLife, Inc.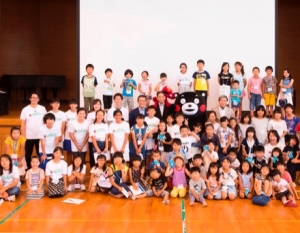 MetLife Foundation and Sesame Workshop, the nonprofit educational organization behind Sesame Street, introduced "Dream, Save, Do: Financial Empowerment for Everyone" to Kumamoto children and their families at the Hiroyasu Nishi Elementary School on June 2-3. The two-day events included workshops providing families with "Dream, Save, Do" materials featuring the Sesame Street Muppets, as well as content to promote discussion and effective strategies for planning and saving.
On June 2, "Dream, Save, Do" workshops were conducted for 6th grade school children, along with teacher training for teachers. On June 3, the local community was invited to the workshops. In attendance were special guests Ikuo Kabashima, Governor of Kumamoto Prefecture, and Hironori Nishimura, the mayor of Mashiki town, both of whom remarked on the importance of partnerships and resources that invest in the future of children. Also on-hand to greet students were Sesame Street's Elmo and Kumamoto's mascot, Kumamon, and The Mashikids Players, a local children's theater group, who performed an original play based on "Dream, Save, Do".
About 310 local children and family members, educators and volunteers joined the two-day events. In addition, over 90 MetLife Japan associates helped facilitate the activities as volunteers.
"We debuted 'Dream, Save, Do' in Japan nine months ago, and response from schools, regional education committees, and families has been incredibly positive," said Hiroyuki Morita, Executive Officer and Senior Vice President of MetLife Japan, who delivered remarks at the event. "The lessons of this initiative—identifying dreams, setting goals, making plans, and realizing that even small choices matter—can be applied to everyday life."
"We are proud to work with Kumamoto's families, Hiroyasu Nishi Elementary School and government to reach children during their elementary years to help building awareness of financial health and a strong foundation for positive, lifelong habits," said Manabu Nagaoka, Executive Producer for "Dream, Save, Do" Japan, Sesame Workshop.
In November 2013, MetLife Foundation announced its commitment over five years to Sesame Workshop to address financial empowerment among families with young children throughout the world.  "Dream, Save, Do" is also underway in Brazil, India, Mexico, China, Chile, the United Arab Emirates, and Egypt, and is expected to reach close to 75 million people worldwide.
Reference: Photos from the June 3 event
# # #
About MetLife Foundation
MetLife Foundation was created in 1976 to continue MetLife's long tradition of corporate contributions and community involvement. Since its founding through the end of 2016, MetLife Foundation has provided more than $744 million in grants and $70 million in program-related investments to organizations addressing issues that have a positive impact in their communities. Today, the Foundation is dedicated to advancing financial inclusion, committing $200 million to help build a secure future for individuals and communities around the world. To learn more about MetLife Foundation, visit www.metlife.org.         
About MetLife Insurance K.K. 
MetLife started operations in 1973 as the first foreign life insurance company in Japan. Since then, it has provided an innovative and broad range of products through diverse distribution channels to individual and institutional customers. It currently operates as a Japanese corporation, MetLife Insurance K.K. MetLife is committed to providing trusted navigation to help people become more self-reliant and able to pursue more from life. For more information, visit http://www.metlife.co.jp.
About Sesame Workshop
Sesame Workshop is the nonprofit media and educational organization behind Sesame Street, the pioneering television show that has been reaching and teaching children since 1969. Today, Sesame Workshop is an innovative force for change, with a mission to help kids everywhere grow smarter, stronger, and kinder. We're active in more than 150 countries, serving vulnerable children through a wide range of media, formal education, and philanthropically-funded social impact programs, each grounded in rigorous research and tailored to the needs and cultures of the communities we serve. For more information, please visit sesameworkshop.org.
For media queries, please contact:
MetLife Japan. Eriko Takeuchi, Corporate Communications, Tel: +81-3-6779-2248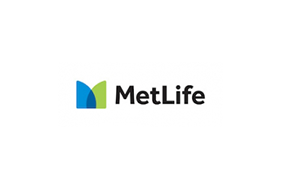 MetLife, Inc.
MetLife, Inc.
MetLife, Inc. is a leading global provider of insurance, annuities and employee benefit programs, serving 90 million customers.  Through its subsidiaries and affiliates, MetLife holds leading market positions in the United States, Japan, Latin America, Asia, Europe, the Middle East and Africa.
More from MetLife, Inc.