Published 06-02-17
Submitted by Global Sustain Limited (Ltd.)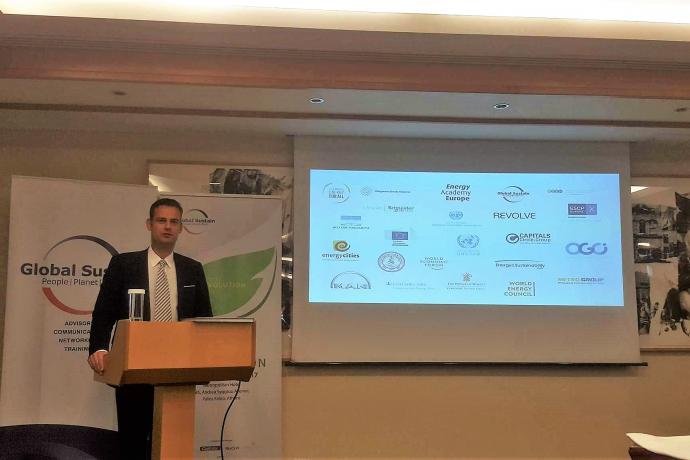 Michael Spanos, Managing Director, Global Sustain
Global Sustain proudly presented the 10th Yearbook entitled "The Energy (R)evolution". The presentation took place on Thursday May 18th, at a special event in Athens Metropolitan Hotel, in the presence of business leaders and Global Sustain stakeholders.
This year's carbon neutral edition had participations from organizations such as the United Nations Conference on Trade and Development (UNCTAD), the UN Sustainable Energy for All, the World Energy Council and the European Commission.
Mr. Michael Spanos, Managing Director, Global Sustain, welcomed the attendees and presented this year's edition with reference to its articles and its contributors. 
During the event, other Yearbook participants presented their vision and experiences with the audience. Mr. Dionissis Christodoulopoulos, Managing Director, MAN Diesel & Turbo Hellas Ltd presented the Decarbonisation Strategy of the company. Then, Mr. Spiros Raptis, Sales Director for Distributors and Integrators, Greece & Cyprus, Schneider Electric, spoke about Energy Efficiency, Connectivity, and Distributed Energy and the ways to empower a more Sustainable Future. Presentations completed with the speech of Mr. Yannis Salavopoulos, CEO CAPITALS Circle Group & CEO Global Sustain GmbH, who spoke about the need to Strengthen Energy Security in EU with New Risk Management and Continuity Concept.
The event, which was attended by more than 40 senior business executives and organizations, closed by networking reception.
Other yearbook presentations events will follow in Brussels, Berlin and London.
Communication Partners: Business Wire, Capital.gr, Revolve Media, Energypress
Cocktail Sponsor: Athenian Brewery
About the Yearbook series
Yearbook series aim at highlighting critical sustainability issues and constitute a catalyst for constructive dialogue and positive change. This annual global publication is trusted by top companies and important stakeholders from all around the world. Each year, Global Sustain selects a topic of universal interest relevant to the people-planet-profit concept and analyses all the aspects through the views of internationally renowned personalities, business leaders, politicians, visionaries and academia. Industry opinion formers and decision makers across the world contribute with policy and business intelligence to the publication, while leading corporations showcase their best practices and flagship products and services in the sustainability field. The hard copy publication is presented every year in special events and venues, with high level participants and is distributed to a worldwide targeted audience. To date, Yearbooks have been distributed in more than 50 countries on 5 continents, profiling more than 200 CEOs. 
About Global Sustain
Founded in 2006, Global Sustain with offices in Athens, Berlin, Brussels, London, New York, Nicosia and Zurich, creates awareness and inspires and supports companies and organisations to embody sustainability, through advisory, communications, networking and training, with a focus on the people-planet-profit philosophy. Its members include corporations, non-governmental and non-profit organisations, municipalities and local authorities, educational foundations, media, professional bodies, think tanks and other public or private entities. Global Sustain is a signatory to the Ten Principles of the UN Global Compact, to the Principles for Responsible Investment (PRI), a GRI Gold Community and Data Partner, an affiliated member of the Academy of Business in Society, Social Value International, Institute of Directors, CEO Clubs and EFQM. www.globalsustain.org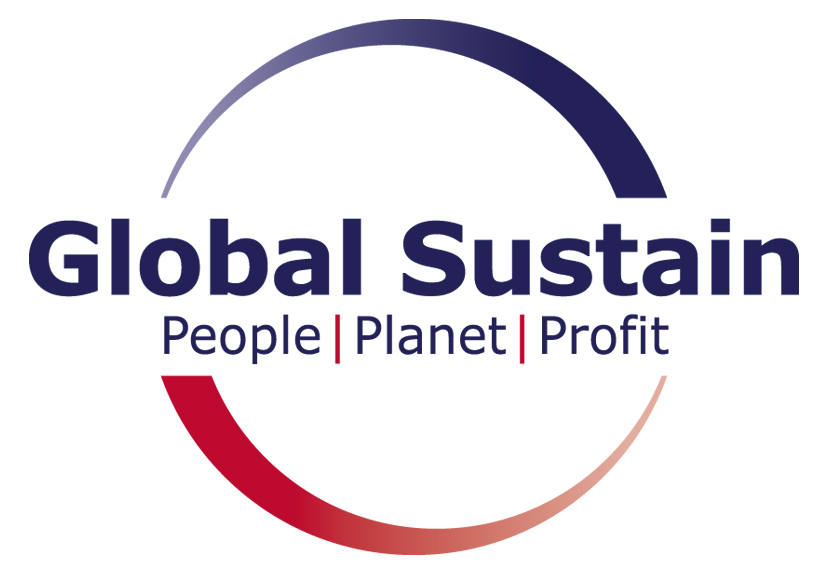 Global Sustain Limited (Ltd.)
Global Sustain Limited (Ltd.)
About Global Sustain
Founded in 2006, Global Sustain with offices in Athens, Berlin, Brussels, London, New York and Nicosia, creates awareness and inspires and supports companies and organisations to embody sustainability, through advisory, communications, networking and training, with a focus on the people-planet-profit philosophy. Its members include corporations, non-governmental and non-profit organisations, municipalities and local authorities, educational foundations, media, professional bodies, think tanks and other public or private entities. Global Sustain is a signatory to the Ten Principles of the UN Global Compact, to the Principles for Responsible Investment (PRI), a GRI Data Partner and Organisational Stakeholder (OS), an affiliated member of the Academy of Business in Society, Social Value International, Institute of Directors, CEO Clubs and EFQM. www.globalsustain.org / www.globalsustaingroup.com
More from Global Sustain Limited (Ltd.)