Published 05-19-17
Submitted by TD Bank
On May 15, the Institute for Market Transformation (IMT) and the U.S. Department of Energy's (DOE) Better Buildings Alliance announced the 2017 Green Lease Leaders at the Better Buildings Summit in Washington, D.C. This year's Green Lease Leader portfolio, which collectively spans almost 200 million square feet of commercial, retail and industrial buildings across North America, recognizes companies who effectively leverage their lease as a smart tool to achieve higher energy and water savings.
 
Together with CBRE, and OPTrust, TD Bank was awarded the 2017 Team Transaction Recognition for our corporate campus location at 101 McNabb Street in Markham, Ontario. This award recognizes deals where all parties come together to push the boundaries of energy efficiency in leased commercial space.
 
Green Lease Leaders, now in its fourth year, was established by IMT and the Better Buildings Alliance to set the bar for what constitutes a green or "energy-aligned" lease, and to recognize pioneering property owners and tenants who add energy and water-saving clauses to their leases that drive high performance in commercial, retail, and industrial buildings.
 
IMT estimates that green leases can help reduce utility bills by up to $0.51 per square foot (11-22 percent) in U.S. office buildings alone, and if all leased office buildings executed green leases, the market could save over $3 billion in annual cost savings. Environmental clauses in green leases range from attaining building performance through energy management best practices to requirements concerning tenant occupied spaces such as installing LED lighting, submetering utility data, and reducing plug loads with advanced power strips and ENERGY STAR equipment. TD recently updated and socialized their Environmental Management Plan (EMP) provisions to further support building performance efficiency, occupant comfort and landlord collaboration across our corporate and retail portfolio.
To read the full press release, click here.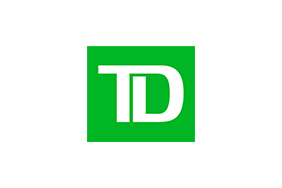 TD Bank
TD Bank
The Toronto-Dominion Bank and its subsidiaries are collectively known as TD Bank Group (TD). TD is the sixth largest bank in North America by branches and serves approximately 22 million customers in four key businesses operating in a number of locations in financial centres around the globe: Canadian Personal and Commercial Banking, including TD Canada Trust and TD Auto Finance Canada; Wealth and Insurance, including TD Wealth, TD Direct Investing, an investment in TD Ameritrade, and TD Insurance; U.S. Personal and Commercial Banking, including TD Bank, America's Most Convenient Bank, and TD Auto Finance U.S.; and Wholesale Banking, including TD Securities. TD also ranks among the world's leading online financial services firms, with approximately 8 million active online and mobile customers. TD had CDN$835 billion in assets on July 31, 2013.The Toronto-Dominion Bank trades under the symbol "TD" on the Toronto and New York Stock Exchanges.
More from TD Bank