Published 05-05-17
Submitted by Seleni Institute
The Seleni Institute announced today the receipt of a grant of $92,617 from the hope & grace fund, a project of the New Venture Fund in partnership with philosophy inc., the global women's skin care brand.
The grant was made in support of Seleni's professional training program, Maternal Mental Health Intensive (MMHI) MMHI4teens™, providing professional training and support to mental health workers already serving the 10,000 adolescent girls who give birth in New York City each year. MMHI4teens™ focuses on training professionals on the best ways to engage with adolescent parents, and is tailored to their specific mental health needs.
Seleni has long prioritized the mental wellness of pregnant and parenting adolescents. Teens in both categories suffer with mental health disorders, including depression, at over three times the rate of older mothers and cope with the dual stigmas of teen parenthood and mental illness. In 2017, Seleni combined its expertise in adolescent reproductive mental health with its nationally recognized MMHI and launched MMHI4teens™.
"We are honored to receive this critical support from the hope & grace fund as we expand our commitment to promoting pregnant teens' and teen mothers' success into adulthood," said Nitzia Logothetis, founder and executive chairwoman of the Seleni Institute. "We know a mother's mental health directly affects the mental health of her children. These young women deserve the same support and opportunities for success as any mother; this tremendous support will allow us to support thousands more pregnant and parenting adolescents with evidence-based mental health care as they make the transition to parenthood."
To learn more about the Seleni Institute Teen Initiative or MMHI4teens™, please visit seleni.org/siti or call 212-939-7200.
About the Seleni Institute
The Seleni Institute is a nonprofit organization that was founded by Nitzia and George Logothetis in 2011 to destigmatize and transform mental health and wellness by addressing real-life issues that challenge the emotional health of women, men, and their families.
About the hope & grace initiative
The hope & grace initiative represents an unprecedented and unending commitment by philosophy inc., the well-being and beauty brand, to support mental health and well-being. Through the initiative, philosophy becomes the first company to place a deep focus on this important cause and the first major beauty company to make a brand-wide commitment to dedicate 1 percent of its U.S. net sales toward the cause.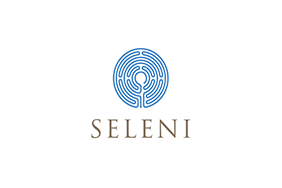 Seleni Institute
Seleni Institute
About Seleni Institute
Seleni is a nonprofit organization dedicated to supporting the emotional health of individuals and families during the family building years. As a recognized leader in maternal mental health, Seleni helps remove many barriers to entry for therapy and trains clinicians worldwide, thereby scaling access to mental health treatment. Through in-person and virtual treatment for individuals and couples, support groups, and CE-accredited trainings and scholarships for health professionals, Seleni is helping to destigmatize and bring greater awareness to the importance of maternal mental health and expand practitioner knowledge and capacity to support all types of families around the world. Visit seleni.org and explore professional trainings at training.seleni.org.
More from Seleni Institute