Published 04-27-17
Submitted by Sol Systems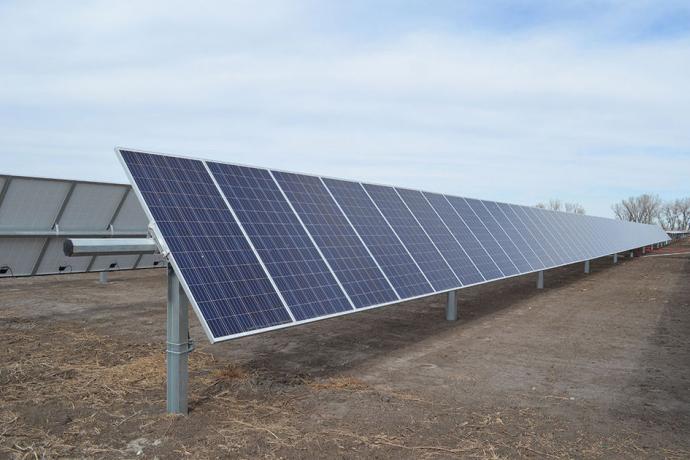 Photo Credit: Melena Ward, Lexington Clipper-Herald
For such a straight-forward value proposition, getting a solar project from inception to commercial operation can be surprisingly difficult. To avoid stakeholder misalignment and a test of patience, all parties must employ proven diligence and project management systems. Clear diligence processes, proven transactional frameworks, and proactive partners are the keys to getting an opportunity off the ground, and solar panels on to it (or the roof).
The City of Lexington, Nebraska offers an exemplary case study of good planning and willing counterparties uniting to complete a large-scale solar project. Sol Systems partnered with GenPro Energy Solutions, a developer and engineering, procurement, and construction contractor based in South Dakota, and the City of Lexington to develop, finance, and construct a 3.9MW solar farm. The tracker-mounted array should produce over 7 GWh per year for the coming decades, offsetting greenhouse gases from over 1,000 passenger vehicles driven for one year, or CO2 emissions from consuming over 11,000 barrels of oil.
After reviewing long-term expected energy rates, the City of Lexington sought to secure a known flat rate to mitigate risk from volatile power prices. GenPro, along with other local partners, provided the city with a viable solar site and pricing that made sense for Lexington. With the city ready to move forward, GenPro needed a financing partner to provide legal and technical expertise, as well as construction finance, and long-term ownership and operation for the asset. So, GenPro and Sol Systems came together to develop this unique opportunity.
This project is the city's first solar asset, the state's second largest array by capacity, and over 10 times larger than any other project GenPro has built in the past.
Fortunately, each and every counterparty was driven, proactive, responsive, and, not to be understated, friendly. These factors, together with applying the Three Es of Successful Solar, will make Lexington home to the second largest solar energy system in Nebraska come May 2017.
The Three Es
EDUCATE
To help stakeholders avoid any potential pitfalls given the new ground they faced, Sol Systems proactively shared insights and lessons learned around anticipated issues. Specifically, Sol Systems worked to evaluate the long-term outlook of the project. Financeable solar power purchase agreements (PPAs) contain take-or-pay provisions; the offtaker accepts the risk that their energy load will use all power produced by the project, and that the PPA's fixed kilowatt rate will offer savings on their energy bills over time. Rather than burdening this review on the city, Sol Systems worked with Lexington to confirm the project's value to the city under Nebraska's complex, demand-driven energy tariffs. Collecting and analyzing demand data, time of day consumption and expected solar production, effective cost offsetting, and other rate inputs, Sol Systems helped the city assess their savings with solar. By taking the time to educate the parties on the ins and outs of every aspect of the project, Sol Systems and the city executed a PPA with mutual confidence and trust. 
EMPOWER
GenPro's skillful team wanted to scale its solar experience, which to date, had included residential and small commercial installations. The Lexington project later became GenPro's largest solar project to date. Sol Systems recommended adding another experienced partner to augment and strengthen their capabilities. By bringing in module supplier, Russell Pacific, GenPro bolstered their capacity to tackle the small utility-scale project. Strong, reliable partners like GenPro are essential to make projects viable, and achieve goals for all parties. So, it's just logical to work to empower talented teams to expand their businesses, and build successful, long-term partnerships whenever possible.
EXECUTE
Finally, no project is successful without an organized, detailed, and timely delivery. Sol Systems worked closely with GenPro to set clear expectations and execute the delivery schedule, and brought in a project manager and system designer to assist in implementation. Additionally, Sol Systems assisted in complex issues such as helping navigate transformer and interconnection requirements. With this strong development partnership and frequent, clear communication, GenPro and Sol Systems were able to effectively align with the utility and the permitting authority to efficiently secure necessary permitting.
—
Projects like Lexington take great partners, diligence, persistence, and open communication. The result, a 3.9MW array that will lock in long-term, predictable power rates for the city while reducing its carbon footprint, speaks for itself. By educating its partners, empowering them to succeed, and executing on a plan, Sol Systems continues to help the industry and its partners grow.
Sol Systems shares case studies like this, plus solar industry, data, and insights and analysis in its monthly journal, The Sol SOURCE http://go.solsystems.com/subscribe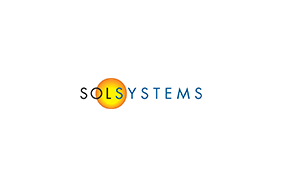 Sol Systems
Sol Systems
Sol Systems is a leading national solar energy firm with an established reputation for integrity and reliability across its development, infrastructure and environmental commodity businesses. Sol is operating and building over 1GW of solar projects valued at more than $1 billion for Fortune 100 companies, municipalities, counties, utilities, universities and schools. The company was founded in 2008, is based in Washington, D.C., and is led by its founder. Sol Systems works with institutional clients, corporate partners, and foundations to create a more sustainable future we can all believe in.
For more information, visit https://www.solsystems.com
More from Sol Systems