Published 04-27-17
Submitted by B Lab
During today's Annual General Meeting of shareholders, Danone CEO Emmanuel Faber announced the company's plan to deepen their work with B Lab and to design a roadmap for Danone to ultimately obtain B Corp certification as a global entity. 
The public statement is the first of its kind by a multinational corporation, signaling an accelerating growth of the B Corp movement into the mainstream.
Danone, a multinational corporation based in Paris with sales in over 130 countries, has engaged with B Lab and the B Corp movement deeply over the past two years. Several Danone subsidiaries have or are in the process of being certified as a B Corp.
Additionally, Danone, whose mission is "bringing health through food to as many people as possible," recently acquired WhiteWave as part of its expansion into the North American market. DanoneWave, the newly combined entity of WhiteWave Foods and Danone's dairy business in the US, has been incorporated as the largest public benefit corporation in the United States, thus committing to balance shareholders' financial interests and the benefits it brings to people, the planet, and broader society.
Danone has also been a proactive partner in B Lab's Multinational and Public Markets Advisory Council (MPMAC), a global working group dedicated to exploring how to meaningfully apply B Corp Certification standards to complex, international businesses and how to create legal tools for multinational and public companies to align their governance with their mission. Other MPMAC members include Unilever, Campbell's, SASB, Deloitte, and Prudential.
"We appreciate the contributions Danone has made to the broader B Corp movement since the start of our unique partnership," said Andrew Kassoy, co-founder of B Lab. "Danone's leadership among multinationals will help accelerate a larger global movement to use business as a force for good, which must include large companies as part of the solution. We look forward to the prospect of deepening our work together."
About B Lab
B Lab is a nonprofit organization that serves a global movement of people using business as a force for good. Its vision is that one day all companies will compete to be best for the world and that society will enjoy a more shared and durable prosperity. B Lab drives this systemic change by: (1) building a global community of Certified B Corporations; (2) promoting Mission Alignment using innovative corporate structures like the benefit corporation to align the interests of business with those of society; (3) helping tens of thousands of businesses, investors and institutions Measure What Matters, by using the B Impact Assessment and B Analytics to manage their impact — and the impact of the businesses with which they work — with as much rigor as their profits; and (4) inspiring millions to join the movement through compelling storytelling. For more information, visit www.bcorporation.net. 
About Danone
Dedicated to bringing health through food to as many people as possible, Danone is a leading global food company built on four business lines: Fresh Dairy Products, Early Life Nutrition, Waters and Medical Nutrition. Through its mission and dual commitment to business success and social progress, the company aims to build a healthier future, thanks to better health, better lives and a better world, for all its stakeholders—its 100,000 employees, consumers, customers, suppliers, shareholders and all the communities with which it engages. Present in over 130 markets, Danone generated sales of approximately €22 billion in 2016. Danone's brand portfolio includes both international brands (Activia, Actimel, Danette, Danonino, Danio, evian, Volvic, Nutrilon/Aptamil, Nutricia) and local brands (Oikos, Prostokvashino, Aqua, Bonafont, Mizone, Blédina, Cow & Gate). Listed on Euronext Paris and on the OTCQX market via an ADR (American Depositary Receipt) program, Danone is a component stock of leading social responsibility indexes including the Dow Jones Sustainability Indexes, Vigeo, the Ethibel Sustainability Index, MSCI Global Sustainability, MSCI Global SRI Indexes and the FTSE4Good Index. For more information, visit www.danone.com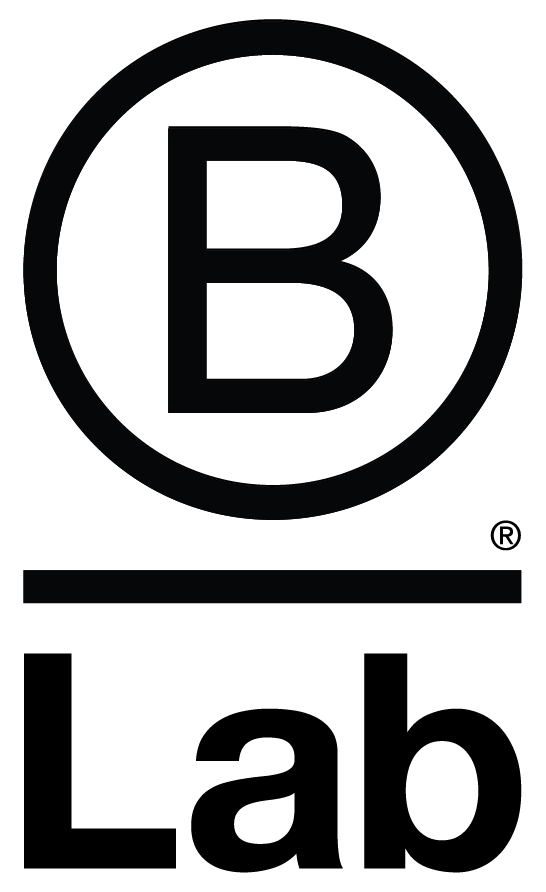 B Lab
B Lab
B Lab is a nonprofit organization that serves a global movement to redefine success in business. It's vision is that one day all companies will compete not only to be the best in the world, but best for the world.
B Lab drives this systemic change through a number of interrelated initiatives: 1) building a community of Certified B Corporations who lead this movement and make it easier to tell the difference between "good companies" and good marketing; 2) passing benefit corporation legislation to create a new kind of corporation legally required to create value for society, not just shareholders; 3) helping investors invest for impact through use of the B Analytics data platform; and 4) helping businesses measure, compare and improve their social and environmental performance through use of the B Impact Assessment as a free powerful educational tool.
More from B Lab