Published 04-21-17
Submitted by Davos Brands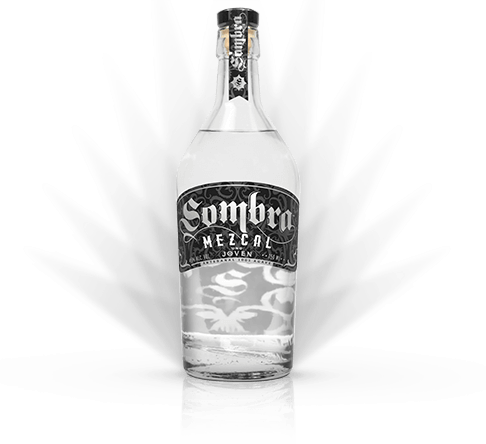 Sombra Mezcal, an award-winning Mexican spirit made with organic agave, is pleased to announce certification as a business member of 1% for the Planet. Sombra will donate one percent of gross sales each year to trusted environmental nonprofits in the 1% for the Planet network.
Founded in 2006 by Master Sommelier Richard Betts, Sombra Mezcal is a leader in pursuing sustainable and innovative production methods that respect the environment and support the local economy in rural Oaxaca, Mexico.
"Sombra Mezcal is excited to partner with 1% for the Planet for our environmental giving, and Earth Day is the perfect occasion to celebrate that partnership," said Betts. "Connecting with the community of high-impact charities at 1% for the Planet is a natural evolution in our sustainability strategy at Sombra."
After working with several different artisanal producers over the course of 11 years, Betts realized that a lot of waste and pollution could be eliminated from mezcal production. He saw that by building his own vertically integrated distillery from the ground up, Sombra could fuse authentic mezcal traditions with the modern need for efficient, sustainable methods. Betts conducted an environmental impact review of his distillery operations and supply chain, which led to implementation of many net positive environmental and business practices:
Organic cultivation: Agave is grown naturally in the high mountain sunshine of Oaxaca.
Water conservation: Rain is collected from the roof and stored in underground tanks.
Sustainable forestry: Firewood for the earthen ovens is sourced from certified forests.
Upcycling: Agave byproducts are compressed into strong adobe bricks.
Composting: Fermented agave and effluent is composted for local farmers.
Clean energy: Solar panels are being installed on the distillery roof.
Energy efficiency: Copper stills are insulated to reduce waste.
Energy innovation: Agave byproducts are being explored for use as biofuel.
Employee health: A switch to cleaner fuels reduces harmful wood smoke exposure.
Animal rights: Agave is crushed with an electrical millstone instead of animal labor.
Community support: Sombra funds local education in languages and the arts.
"It has been very rewarding to take a deep look at what it means to be an environment-friendly and sustainable business," said Betts. "We hope other mezcal producers will emulate our green innovations so that the sector as a whole can be responsible and resilient."
Sombra's dedication to quality throughout the production process is seen in the accolades it has won over the years, including Double Gold at the 2016 San Francisco Spirits Competition.
"As the newest member of the Davos Brands portfolio, Sombra Mezcal is blazing a trail for ethical business in the spirits industry," said Joen Choe, vice president of marketing for Davos. "Richard Betts and Sombra have proven that international success can be paired with environmental care and human development. Committing to charitable donations through 1% for the Planet is a great way for Sombra's local innovations to have global impact."
For more information: Please contact Joen Choe, Vice President of Marketing, Davos Brands, at joen@davosbrands.com.
About Sombra Mezcal
Sombra Mezcal is an authentic Mexican agave spirit that has won the highest acclaim. It was named Best Agave Spirit in the World in 2012 by F. Paul Pacult's Spirit Journal, and received Double Gold at the 2016 San Francisco Spirits Competition. Created in 2006 by Master Sommelier, wine producer, author, and spirits expert Richard Betts, Sombra has no worms, no gimmicks, no fertilizers, just the real deal—organic espadín agave from the high mountains of Oaxaca. Sombra Mezcal is smooth and warming to the palate, with a clean fruit-driven finish.
For more information about Sombra Mezcal, please visit sombramezcal.com and follow them on Facebook, Instagram, and Twitter.
About 1% for the Planet
1% for the Planet is a global organization that connects individual and business funders with a select group of nonprofits that are addressing the most pressing environmental issues facing our planet. Since 2002, 1% for the Planet members have given more than $150 million to environmental causes. The 1% for the Planet network includes more than 1,200 member businesses, numerous individuals, and thousands of nonprofit partners in more than 40 countries.
For more information about 1% for the Planet, please visit onepercentfortheplanet.org and follow them on Facebook, Instagram, and Twitter.
###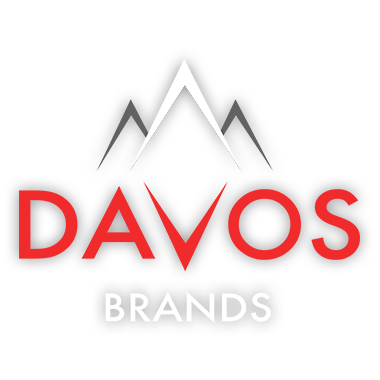 Davos Brands
Davos Brands
Davos Brands builds and develops best-in-class wine and spirits that create valuable and lasting connections with consumers. Davos team members are top performers in the luxury beverage industry, embracing innovation in their quest to create market-changing opportunities. The Davos approach combines collegial teamwork with entrepreneurial perseverance, and operates with uncompromising commitment to moral and ethical values. The Davos Brands premium portfolio currently includes Astral Tequila, Aviation American Gin, Sombra Mezcal, and TY KU Sake.
More from Davos Brands