Published 04-19-17
Submitted by Clean Production Action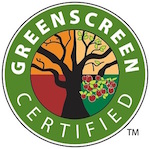 Today in Amsterdam at the Kingpins Show for the denim industry, Clean Production Action (CPA) launched GreenScreen Certified™ for Textile Chemicals (www.greenscreencertified.org). The new certification program meets industry demand for safer chemicals in manufacturing and communicating the use of those chemicals across supply chains. The certification program builds on GreenScreen® for Safer Chemicals, the globally recognized tool for chemical hazard assessment used by governments, companies, and certification standards to encourage the design and use of inherently safer chemical ingredients.
"For years brands and manufacturers have asked us, 'How can I use GreenScreen to identify and showcase safer chemical formulations?', stated Dr. Mark Rossi, Executive Director of CPA. "Our new certification for the textile industry answers that call."
GreenScreen Certified™ Standard for Textile Chemicals sets three levels of certification: Bronze, Silver, and Gold. The multiple certification levels allow for continual improvement and:
Acknowledge organizations that are early in the journey to safer chemicals focusing on removal of chemicals of concern.

Recognize those who are designing formulations using more benign ingredients.

Provide transparency on chemical hazards, while protecting proprietary formulations.  
Garmon Chemicals, the forward-looking Italian firm leader in the R&D and marketing of total chemical solutions for garment finishes, is the first company with GreenScreen Certified™ formulations. "GreenScreen Certified™ gives us the platform to clearly communicate our commitment to environmentally sound solutions for the denim and fashion industries," highlighted Alberto De Conti, Chief Marketing Officer at Garmon Chemicals.
"CPA has a strong network of GreenScreen Professionals, and chemical formulators interested in certification can work with a GreenScreen Licensed Profiler or GreenScreen Consultant to certify their products," explained Shari Franjevic, Interim GreenScreen Program Manager at CPA.
Join our webinar on April 26, 2017 at 10 am ET to learn more!
About Clean Production Action and GreenScreen® for Safer Chemicals

Clean Production Action is a mission-driven non-profit research and design organization that creates strategies and solutions towards a healthy chemical and material economy. Clean Production Action has three programs, BizNGO, GreenScreen® for Safer Chemicals, and the Chemical Footprint Project.
GreenScreen® for Safer Chemicals is a globally recognized hazard assessment tool that identifies hazardous chemicals and safer chemicals through a unique benchmarking method. Launched in 2007, GreenScreen mitigates business, health, and environmental risk and supports the creation of a safer chemicals economy.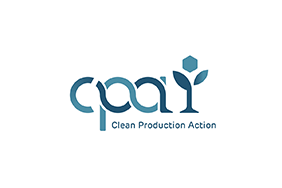 Clean Production Action
Clean Production Action
Imagine a world where...
Every product and production system is clean and healthy for all people and the planet.
No one is subject to exposure to toxic chemicals regardless of race, ethnicity, gender, or socioeconomic status.  
The disease rates for cancer, infertility, asthma, and learning disabilities are falling rapidly among every demographic.
Pollution, landfills, and incinerators are no longer.
Governments and markets reward healthy products, clean production systems, and a circular economy. 
More from Clean Production Action