Published 04-12-17
Submitted by EarthShare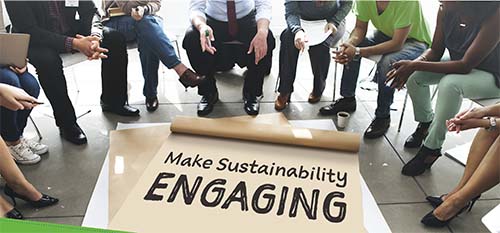 While impacts from our changing climate continue to mount in our communities, in the natural world, and in the business sector, the current political circumstances have also ignited renewed interest in the role business can play in ensuring a sustainable future. Increasingly, today's workforce is raising expectations about the role companies have in advancing corporate sustainability and the UN's Sustainable Development Goals, which can present some challenges for employers.
Enter the EarthShare Corporate Alliance.
In June, EarthShare is launching an innovative, turn-key solution to help companies educate their employees about their changing world and empower them with opportunities to create tangible, positive environmental and social impact. Alliance membership provides year-round access to unique, topical content about our changing climate, meaningful educational activities, networking opportunities, targeted personal giving, and more.
"EarthShare's mission is to accelerate the pace of positive environmental change through the collaborative power of motivated businesses, individuals, and our nationwide network of environmental and conservation organizations," says Meri-Margaret Deoudes, EarthShare's CEO. "We listened to the needs of the CSR community and the EarthShare Corporate Alliance is the result. Delivering an easily administered, relevant, and compelling program to our partners will help them inspire the commitment needed from their employees for progress."
Easy, current, adaptable.
The business community is increasingly making significant commitments to address climate change and sustainability. With nearly 30 years of experience in engaging private and public sector employees around environmental issues, EarthShare understands the purposeful connection between employees and a company's sustainability mission. Alliance member companies are given the tools needed to provide their employees with a well-rounded perspective about the impacts of our changing climate on our food, water, energy, and economic systems. Other customized content builds awareness around the impacts of partner- specific industries. The program allows managers to decide how to strategically leverage content and other Alliance member benefits to galvanize their employees' commitment and progress toward specific goals.
Green corporate values resonate.
Employees aren't the only stakeholders interested in a company's sustainability and social responsibility commitments these days. Growing numbers of consumers and potential future hires are considering the social benefit activities of companies when choosing where to invest time, money, and talent. Alliance membership offers enhanced visibility as a socially responsible business through a variety of coalition-building resources, including messaging and graphics that can be used in sustainability reporting, annual reports, industry and vendor communications, and social media.
Whether seeking to deepen an existing commitment to corporate sustainability goals or begin the journey, partners in the EarthShare Corporate Alliance and other EarthShare at Work programs are empowered with tools to meet the needs of every workplace -- and the needs of our changing planet.
About EarthShare
EarthShare was founded in 1988 by America's leading national environmental and conservation organizations with a clear mission: connecting workplaces to environmental causes. Together we have raised more than $300 million to change the landscape of environmental protection and preservation.
Today, EarthShare is your 501(c)(3) partner working at the intersection of the environmental community and corporate America to amplify sustainability efforts by galvanizing the power of employees. With an established member network of nearly 600 of America's most respected nonprofits behind us, we can help you channel the passion for purpose in your evolving workforce to ensure a sustainable future.
For more information about the EarthShare Corporate Alliance program, engage today: Mary MacDonald, Mary@EarthShare.org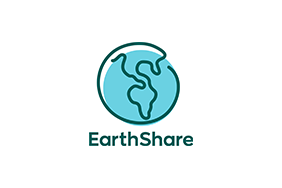 EarthShare
EarthShare
EarthShare recognizes the power and influence that committed individuals can have for our planet. That's why for more than three decades, EarthShare has worked with employers in both the public and private sectors to ensure environmental nonprofits are represented in workplace employee giving and engagement campaigns. Through this work, we have provided millions of individuals with the opportunity to begin and continue their environmental journeys. To date, over $375 million and countless other actions have been contributed through EarthShare to further environmental progress.
With a vision of everyone supporting a healthy planet, EarthShare provides a variety of tools, programs, and inspirational content to engage businesses, individuals, and nonprofits, making it possible for a larger, more inclusive community of people to help solve the environmental crisis. Our programs welcome new advocates into the fold, streamlining and enhancing efforts to create positive change. With our expert guidance, action can be faster, more enjoyable, and create even greater impact. Join our growing movement of change makers, passionate businesses, and nonprofit innovators to help transform our future.
More from EarthShare