Published 04-07-17
Submitted by Water For People
 Water For People has teamed up with the Tableau Foundation, an initiative led by the employees of Tableau Software (NYSE: DATA), to leverage programmatic data in its mission to bring safe water and sanitation to international communities.
"For years people have been making decisions about water services in the countries in which we work without access to any information about the existing situation, so they have been unable to make decisions based on need or a prioritization of those needs," said Nick Burn, Chief of Programs at Water For People.
Water For People's sector-leading Everyone Forever impact model has long emphasized the importance of ongoing monitoring and data collection to ensure clean and reliable water lasts for generations to come. The partnership with the Tableau Foundation will bolster existing capabilities, creating efficiencies and providing more robust analytics, as well as enabling Water For People to better share information with internal teams, partners and donors.
"Providing ways for leaders to see their reality and use that as a basis for directing investment to assure services or Everyone (and Forever) is fundamental to the partnerships that we develop. Through our work with the Tableau Foundation, this essential data will be more accessible and, ideally, more used to the benefit of all," said Burn.
Water For People currently works in 30 districts, using its EF Tracker reporting platform to track progress. With Tableau's partnership, the platform will be updated and customized dashboards will be generated to visualize data and communicate imperative information. The additional transparency is critical as the organization works to not only reach 50 districts and more than 7 million people as part of its strategic plan but also fundamentally transform the water and sanitation services sector.
"We are excited by the potential of Water For People's EF Tracker to give local staff a chance to really explore their data, not just report it," said Neal Myrick, Tableau's Director of Social Impact and head of the Tableau Foundation.
"We've seen time and again that the key to success is using data to track performance and make decisions throughout the life of a project--not just producing a post-intervention assessment," said Myrick.
To learn more about Water For People or its work in communities worldwide, visit WaterForPeople.org.
About Water For People
Founded in 1991, Denver, CO based Water For People believes that every human being deserves lasting access to safe water and sanitation. Its impact model, "Everyone Forever," utilizes co-investing and capacity building with local partners, and it employs sector-leading data collection and reporting. This long-term approach is driving a transformation in the way that the WASH sector operates because of its focus on providing sustainable services and aid delivery. This approach realizes significant improvements in health, access to education, and prosperity. A recognized leader in international development, Water For People currently works on three continents, in nine countries and 30 districts across the globe, from Bolivia to Malawi to India, and will deliver services to over 7 million people in 50 districts globally over the next 10 years. Learn more at WaterForPeople.org.
About the Tableau Foundation
The Tableau Foundation is an initiative led by the employees of Tableau Software (NYSE: DATA) that encourages the use of facts and analytical reasoning to solve the world's problems. Tableau Foundation grants combine Tableau's two most valuable resources – its people and its products – with financial support to nonprofits that are using data to reshape communities around the globe. To learn more, please visit www.tableaufoundation.org. 
###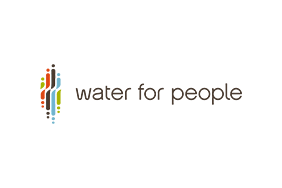 Water For People
Water For People
Founded in Denver, Colorado in 1991, Water For People is a global nonprofit working across nine countries in Latin America, Asia, and Africa to achieve lasting access to clean water and sanitation services. Water For People brings together communities, local entrepreneurs, and governments to build, operate, and maintain their own systems so that every family, health clinic, and school has access to safe water and sanitation that will last for generations to come. This impact model is called Everyone Forever. Learn more at www.waterforpeople.org.
More from Water For People