Published 04-04-17
Submitted by FigBytes Inc.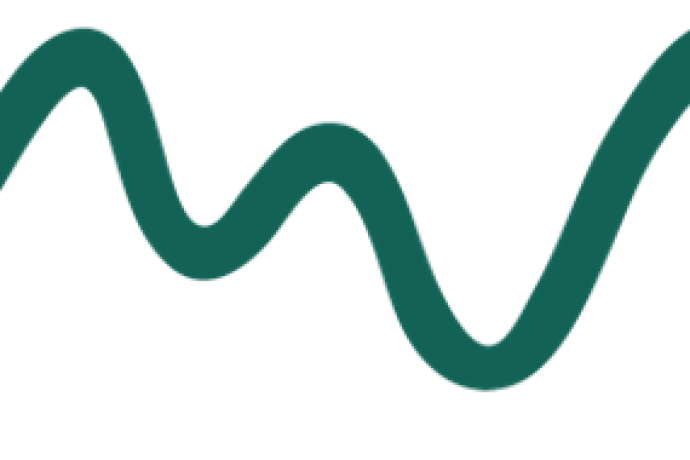 FigBytes and Minerva Ventures Join Forces
FigBytes Inc. ("FigBytes") and Minerva Ventures ("Minerva"), today announced a strategic partnership that will leverage the strategic expertise and IT implementation experience of Minerva and the market-leading strategic sustainability technology of FigBytes, to deliver ground-breaking Sustainability Strategy 2.0 solutions in the Bay Area.
This technological collaboration will harness the power of FigBytes' disruptive enterprise, cloud-based, integrated sustainability software, and Silicon Valley-based Minerva Ventures' forward-thinking consultancy, which acts as a change agent for organizations and communities who believe business success is inextricably connected to tackling climate change and the other key challenges of the 21st century.
Last month, FigBytes announced the V2.0 release of their powerful sustainability platform, which has added the United Nations Global Goals to the existing suite of embedded frameworks. The ability to technologically mobilize the first universally accepted framework that focuses on forward-looking, aspirational strategy as a complement to decades of retrospective reporting, gives FigBytes clients a major advantage in both framing and tracking their progress with data-driven storytelling.
Minerva Ventures is a consultancy focused on solutions for a resilient future. Minerva provides climate adaptation consulting services for companies and communities. Minerva also advises clean tech start-ups in water, energy, remediation, finance, and climate analytics. Minerva specializes in bringing people and institutions together across sectors to collaborate, invent and implement solutions that enhance sustainability, build resilience and address the risks and consequences of climate change.
Colin Grant, Co-CEO and Head of Strategy for FigBytes commented "We are fortunate to add Marianna Grossman and her team at Minerva to our growing, global team of partners. Marianna's depth of knowledge in sustainability strategy and expertise in business process is invaluable as a strategic catalyst. We believe there is a sense of urgency in our collective journey to save the planet and that we must push the boundaries of existing practice for success.  Sustainability Strategy 2.0 is critical for us to break the conventions of yesterday and view the compelling needs outlined in the UN Global Goals as both an emergency and the biggest business opportunity since the industrial revolution. This is a unique way for companies and cities to focus their strategies and build engagement and brand.  Minerva is a pivotal partner for us as we look to harness the nexus of technology, sustainability, and fearless thinking in the San Francisco Bay Area".
Marianna Grossman, founder and Managing Director of Minerva Ventures, said "We are thrilled to be working with Colin Grant and his colleagues at FigBytes to help companies and communities to be able to track and tell the story of progress to their goals for climate action and resilience. We understand that visibility and accountability are necessary for achieving the great strides forward that we all need to make if we are to meet the ambitious goals set in Paris and then to begin reversing the impacts of climate change to ensure a habitable planet and prosperous future for all. It will take all of us working together with ingenuity to meet the challenges we face".
­­­­Joint efforts currently scheduled include a Bay Area special edition webinar on April 25, 2017 spotlighting the key theme of this partnership: Sustainability 2.0 – linking data to forward looking strategy and global aspirations; and collaborating at Sustainatopia 2017 in San Francisco May 7 – 10, 2017 where FigBytes is a sponsor and Colin Grant will be presenting.
For information or a product demo, email info@figbytes.com or visit figbytes.com. 
About FigBytes
The FigBytes Sustainability Platform is cloud-based software that empowers corporations, cities, and other organizations to integrate the principles of environmental sustainability and corporate social responsibility (CSR) into core strategies, performance, brand.   FigBytes replaces outdated, disconnected reporting tools with a cloud-based system that can transform raw data into intuitive and beautiful visualizations of strategy, performance, and brand.
About Minerva Ventures
Minerva provides consulting services to companies, cities, agencies and NGO's to align their plans, strategies, products and services to address mitigation of and adaptation to climate change, at the scale of the challenge. We believe that economic success requires a stable climate and healthy ecosystems to enable robust markets, access to materials, transportation, energy, food, water and infrastructure that works for all, supporting well-educated workers and welcoming communities.  We help clients analyze vulnerabilities, identify opportunities and plan for success in a changing world. Partners  include Desalitech, CleanFundCommercial PACE Capital, TowerPower, Intrinsyx, The ClimateMusic Project and FigBytes.
###


Media Contact:
Lillian Grant
FigBytes Inc.
1-778-457-2020
lgrant@figbytes.com
www.figbytes.com
Source: FigBytes Inc.

FigBytes Inc.
FigBytes Inc.
FigBytes is a cloud-based technology company with a mission - to empower organizations to tackle the key challenges of the 21st century by integrating their sustainability strategies with their social, environmental, and economic data.
Data-driven storytelling is a key component of the FigBytes platform. Our robust data management tools process complex data and transform them into "beyond-reporting" visualisations that convey the story that the metrics cannot achieve when they are segregated into spreadsheets, presentation decks, PDFs and old fashioned EHS data system charts and graphs. FigBytes replaces multiple layers of disconnected Excel, PowerPoint, PDF and clunky EHS compliance systems.
Flexible presentation options create beautifully simple representations of strategy and progress that make sense from the boardroom to the website and even a customer's social media feeds. Organizations can now move beyond the traditional "reporting to stakeholders" to a 21st century "engagement with people" approach.
We offer built-in, globally recognized reporting frameworks including:
Our newest version 2.0 also introduces the forward-looking, collaborative UN Global Goals framework, which can be implemented at multiple levels, from data and reporting framework integration to making sense of high level goals and aspirations.
FigBytes is the only truly integrated sustainability software solution.
Michael Meehan, former GRI CEO says this about FigBytes ability to connect strategy to data and brand: http://www.figbytes.com/testimonials
More from FigBytes Inc.