Published 03-23-17
Submitted by Plasticity Forum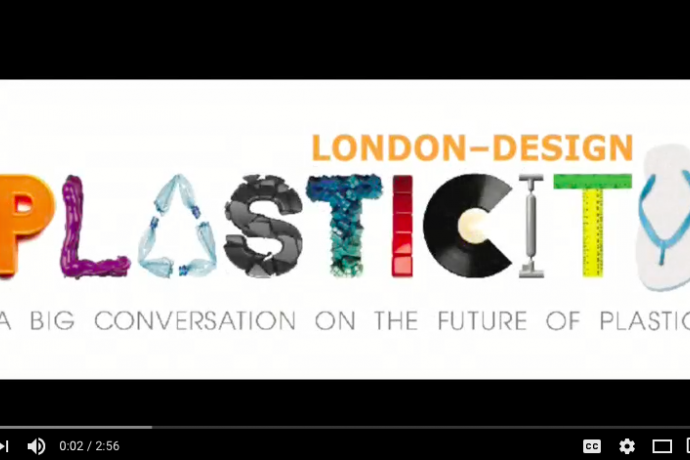 Click here to watch the video of a previous Plasticity Forum event.
The Plasticity Forum is returning to the United States this year, for the 7th and 8th editions of this important and unique international plastics sustainability conference. 
After launching in Rio de Janeiro, Brazil, in 2012, and staging six successful events so far, including in Shanghai and London last year, Plasticity will host a pair of one-day conferences — in Dallas on April 21 (during two days of business forums as part of Earth Day Texas activities), and in Anaheim on May 9 (as part of the 1,500-person ANTEC 2017 annual technical conference of the Society of Plastics Engineers).
With growing focus on plastic pollution and the challenges it presents, the Plasticity Forum brings together motivated, like-minded experts from across the plastics spectrum to discuss the opportunities that can result as solutions are introduced. Plasticity convenes leaders to share information, network, and primarily discuss best practices about scalable, innovative solutions to reduce the waste footprint left by plastics in our communities and environment. It attracts high-level participants from brand owners, plastics product makers, NGOs, resin and biomaterial suppliers, educators, designers, recyclers, consultants and more.
The event – a "big conversation on the future of plastic" – discusses where opportunities can be created related to recycled content, resource recovery, circular design, job creation and waste reduction. Join industry leaders and policy makers as they discuss how best to advance the circular economy. The theme in Dallas is "Innovating for Scale, Recovery & Reuse," while the theme for Anaheim is "Technology, Design & Knowledge – Driving Plastic Sustainability."
"Every day, plastics help us do more with less, and plastic makers from around the world are committed to delivering solutions that improve life. The World Plastics Council supports events like Plasticity because they connect thought leaders and innovators, and enable all of us to unlock potential." — Abdulrahman Al-Fageeh, Executive Vice President of SABIC, and Chairman of the World Plastics Council.
"Plasticity is an essential forum convening a solutions-oriented conversation among leaders from business, NGOs, government, and academia who are driven to solve one of the greatest challenges and opportunities of our time — how to productively use vital materials to enrich economic opportunities while eliminating these same materials as waste harming the natural environment. Plasticity is vital to connect the dots and advance strategic partnerships to deliver economic value and environmental and social benefit. This is the mission of my own organization and Plasticity has been a vital asset to our work." — Steve Rochlin, co-CEO and co-Founder of IO Sustainability. 
"The FOY Group recognizes the many benefits of plastics and has developed the means to utilize end-of-life waste plastics  without compromising our life-styles. Our plants bring value to plastic waste by converting plastic into a liquid fuel that is road-ready for use in engines and equipment, lowering carbon emissions by up to 38%, and reducing the utilization of fossil fuels, while making a big improvement in elevating the plastic waste that would not normally be recycled." — Stuart Clark, Managing Director, FOY Group Ltd.
This story from the 2015 Plasticity Portugal provides a taste of the event, and the event website at www.plasticityforum.com offers more recent video clips and additional details.

Plasticity in both Dallas and Anaheim this spring will include discussions on topics such as:
Designing for recycling & standardization of materials

Opportunities in manufacturing for the use of recycled content

Innovations that reduce plastic waste impact & improve brand value

Reverse supply chains, bring-back programs & how to engage your customers

Scaling for circular economies within industrial & municipal environments

Turning waste streams into profit streams

The recycling tipping point – transforming public beliefs and actions 
Who should attend: Brand leaders and innovators, manufacturers and retailers, biopolymer and resin makers, designers, packaging producers, waste-to-fuel companies, angel investors, entrepreneurs, recyclers, government agencies and policy makers, educators and think tanks.

Learn more & register at www.plasticityforum.com or contact:
Speaking and sponsorship opportunities are available on request.
Plasticity Forum