Published 03-21-17
Submitted by Global Environment & Technology Foundation (GETF)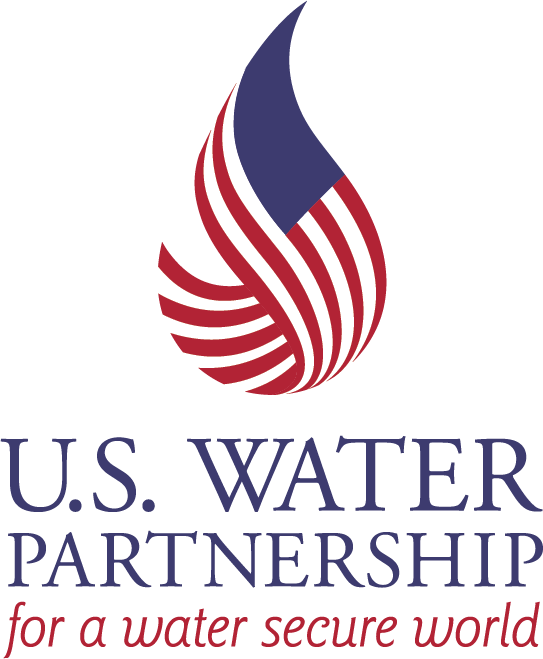 The U.S. Water Partnership (USWP) recognized Muhtar Kent, Chairman and CEO of The Coca-Cola Company, as the first-ever recipient of the U.S. Water Leader Award for his visionary leadership and support for global water security while head of the world's largest beverage company.  The award was presented to Mr. Kent at a special celebration co-hosted at the U.S. Institute of Peace by Global Water Challenge and the USWP.
"Clean water is our most precious resource.  I am proud to accept this award as a tribute to the thousands of Coca-Cola employees and our partners who work tirelessly to preserve the world's water resources and bring water access to those in need.  This is our shared legacy," said Mr.  Kent.
The USWP evaluated nominees against the criteria of long-term and innovative leadership, support of public-private partnerships, and proven demonstration of significant positive impact on global water security.
The USWP's rationale for recognizing Mr. Kent includes his demonstrated commitment to creating a sustainable water future for all while leading The Coca-Cola Company.  To date, Coca-Cola has invested more than $900 million in communities and watersheds around the world.  Mr. Kent was also credited for the company's ambitious goal to achieve "water neutrality" through its Replenish program by 2020.  This means "giving back" to communities and nature an amount of water equivalent to what Coca-Cola uses in its beverages and their production.  Coca-Cola was the first Fortune 500 company to make such a commitment and reached this goal five years early in 2015.
During Mr. Kent's tenure, the company has been a leading collaborator on water with civil society and government forming hundreds of public-private partnerships on water access and conservation.  Mr. Kent was also specifically recognized for his significant support for clean water access on the African continent.  In 2009, The Coca-Cola Company announced the Replenish Africa Initiative (RAIN).  With over 140 partners and $65MM invested by the company, RAIN will bring clean water to 6MM Africans by 2020.  RAIN improves local livelihoods, empowers women and youth, improves water quality, and promotes climate-resilient development.
"Mr. Kent is an ideal inaugural recipient of this award and embodies the type of leadership required to create a sustainable water future," said Ambassador Paula J. Dobriansky, Vice Chair of the U.S. Water Partnership National Executive Committee.  "We share his commitment to elevating water as a priority across America and the world."
About the U.S. Water Partnership
Announced in March 2012, the U.S. Water Partnership (USWP)'s mission is to unite and mobilize the best of U.S. expertise, resources and ingenuity to address global water challenges where needs are greatest.  With a membership of 116 partners from the private sector, U.S. Government and civil society, the USWP is a unique catalytic platform that facilitates public-private sector collaboration and engagement with top water sector experts and leaders.  The USWP serves as a single-entry point for access to the best of U.S.-based resources and ingenuity that help others develop innovative solutions to global water security challenges.  Since its inception, the USWP has leveraged the work of its partners to positively impact people in more than 150 countries.  For more information, please visit uswaterpartnership.org and follow on Twitter @USWP.
About The Coca-Cola Company
The Coca-Cola Company (NYSE: KO) is the world's largest beverage company with more than 500 sparkling and still brands and nearly 3,900 beverage choices.  Led by Coca-Cola, one of the world's most valuable and recognizable brands, the company's portfolio features 21 billion-dollar brands, 19 of which are available in reduced- low- or no-calorie options.  Through the world's largest beverage distribution system, they are the No. 1 provider of both sparkling and still beverages.  More than 1.9 billion servings of company beverages are enjoyed by consumers in more than 200 countries each day.  With an enduring commitment to building sustainable communities, The Coca-Cola Company is focused on initiatives that reduce their environmental footprint, create a safe, inclusive work environment for their associates, and enhance the economic development of the communities where they operate.  Together with their bottling partners, they rank among the world's top 10 private employers with more than 700,000 system associates.
About Muhtar Kent
Muhtar Kent is Chairman of the Board and Chief Executive Officer of The Coca-Cola Company, a position he has held since April 2009.  Previously he was President and Chief Executive Officer and earlier, President and Chief Operating Officer.  Mr. Kent joined The Coca-Cola Company in Atlanta in 1978, holding a variety of marketing and operations leadership positions over the course of his career.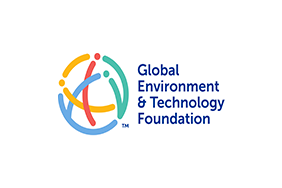 Global Environment & Technology Foundation (GETF)
Global Environment & Technology Foundation (GETF)
The Global Environment & Technology Foundation (GETF), established in 1988, is a leading 501(c)(3) nonprofit organization with a mission to accelerate sustainable development through partnerships that deliver impact at scale. GETF builds and manages high impact public-private partnerships improving the lives of over 10 million people in 65 countries through water access, sanitation and hygiene, health systems strengthening, entrepreneurship, women's empowerment, sustainable agriculture and climate resilience. Partnership platforms under GETF's management include the Replenish Africa Initiative (RAIN), The Coca-Cola Foundation's signature community water initiative, the Water and Development Alliance (WADA) and Project Last Mile Partnership (PLM) both partnerships between The Coca-Cola Company and USAID. GETF serves as the Secretariat for two high-impact water coalitions – Global Water Challenge and the US Water Partnership.  For more information visit http://www.getf.org.