Published 03-20-17
Submitted by The Consumer Goods Forum
The Global Food Safety Initiative (GFSI) applauds CanadaGAP on achieving full government recognition. This recognition is a major public/private achievement and it comes as further reinforcement to what many food industry experts have reiterated time and again – that achieving certification to a GFSI-recognised certification programme puts operations in a good place to meet new government regulations.
"New food safety regulations are on the way [in Canada] that include requirements for growing, harvesting and packing of fresh produce for interprovincial trade or export" according to the CanadaGAP press release. "The program is now positioned to be a 'model system' for program participants needing to demonstrate they have implemented effective preventive controls [in compliance with new food safety regulations for the fresh produce sector]."
"Obtaining full recognition for CanadaGAP under the Canadian Government Food Safety Recognition Program has been years in the making, and we are proud to achieve this success," stated Heather Gale, Executive Director for the CanadaGAP program. "The requirements of the government recognition program are world-class, and the process is rigorous and demanding. Working within this framework was complimentary to our efforts to obtain GFSI recognition for CanadaGAP. Both avenues of recognition have ensured that the CanadaGAP program meets international standards and provides a technically sound, effectively managed certification program for the fruit and vegetable industry. Working with government representatives through the recognition process also deepened our mutual understanding of the role that accredited certification programs play in achieving public health outcomes."
In addition to their work with industry on the Food Safety Recognition Program, the Canadian government is playing a leading role in GFSI's global efforts in public-private collaboration for a safe global food supply. Last year, the announcement of the new Canadian Food Inspection Agency (CFIA) policy on private certification schemes was applauded as a big step in the direction of improved efficiency for food safety compliance. The CFIA is also paving the way forward with the "G30" summit of food safety which was held last month ahead of GFSI's 16th Global Food Safety Conference.  Hosted by GFSI, the meetings brought together over 100 representatives from 30 governments and multilateral organisations to discuss vital food safety topics and continued pursuit of international harmonisation. The Canadian government is co-chairing these groundbreaking discussions. 
At a time when the industry is facing growing implementation challenges amidst food safety reforms and new regulation, GFSI is dedicated to leveraging its role as global convener to simplify and streamline food safety recognition and compliance systems for a safe global food supply.
"Companies and governments around the world are working together to assure safe food for consumers everywhere," said Mike Robach, Chair of the GFSI Board of Directors. "We are delighted to be at the forefront of this first-in-kind collaboration to harmonise and strengthen food safety systems around the world. We applaud the Canadian government in its leading role in making this happen."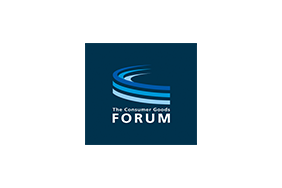 The Consumer Goods Forum
The Consumer Goods Forum
The Consumer Goods Forum ("CGF") is a global, parity-based industry network that is driven by its members to encourage the global adoption of practices and standards that serves the consumer goods industry worldwide. It brings together the CEOs and senior management of some 400 retailers, manufacturers, service providers, and other stakeholders across 70 countries, and it reflects the diversity of the industry in geography, size, product category and format. Its member companies have combined sales of EUR 3.5 trillion and directly employ nearly 10 million people, with a further 90 million related jobs estimated along the value chain. It is governed by its Board of Directors, which comprises more than 50 manufacturer and retailer CEOs. For more, please visit: www.theconsumergoodsforum.com.
Join our global community to stay abreast of the latest news on how the consumer goods industry is working together efficiently for positive change and building better lives through better business: Twitter, LinkedIn, YouTube.
Contact:
Lee Green
Director, Communications
+33 1 82 00 95 70
Louise Chester
Communications Officer
+33 1 82 00 95 91
More from The Consumer Goods Forum