Published 03-07-17
Submitted by Arbor Day Foundation
Energy Saving Trees, a program of the Arbor Day Foundation, partnered with the Florida Forest Service and Duke Energy to bring valuable social and environmental impact to Duke Energy customers in the state of Florida. The program placed 2,200 trees in the hands of area residents, at no cost, throughout three counties in Central Florida (Orlando) area to promote energy conservation through community involvement.
"This Energy Saving Trees partnership exemplifies our commitment to the environment and our customers," said Harry Sideris, president, Duke Energy Florida. "Duke Energy Florida has been designated a Tree Line USA utility by the Arbor Day Foundation for 10 consecutive years. We strive to be good stewards while working to educate customers about planting the right tree in the right place so we can continue to provide safe and reliable energy." 
Through the Energy Saving Trees programs, residents were able to use proprietary, interactive software to determine the best placement for the free trees on their property, taking into account the most beneficial spot for planting resulting in the highest potential for energy savings. Over the next 20 years, this impact of the 2,200 trees distributed is projected to include 2,191,508 kWh of energy saved, 22,612, 907 gallons of storm water filtered, 5,185,450 lbs. of carbon sequestered, and 14,534 lbs. of air pollutants absorbed.  The environmental value of this project is expected to be nearly half a million dollars over the next 20 years.
"This partnership between location corporations, state government agencies and our national nonprofit illustrates the importance of energy savings in our local communities," said Kristen Bousquet of the Energy Saving Trees program.  "Not only were the partners excited about getting the trees into the hands of residents, but the local residents claimed the available trees in record time really illustrating the need for this program in their community."
Since its inception in 2011, the Energy Savings Tree program has partnered with 48 communities and partners, planting more than 190,000 of trees throughout 37 of the United States.
###
About Energy Saving Trees
Energy-Saving Trees, a program of the Arbor Day Foundation is a research-based, easy-to-use online mapping tool that takes the guesswork out of tree planting. By entering simple information about your home and yard, the tool calculates where to specifically and strategically plant trees for the greatest energy- and money-saving benefits. Planting the right tree in the right place is key to maximizing the energy-saving benefits that trees provide. When planted properly, a single tree can save a homeowner up to 20% on energy costs. For more information, energysavingtrees.arborday.org
About The Florida Forest Service
The Florida Forest Service, a division of the Florida Department of Agriculture and Consumer Services, manages more than 1 million acres of state forests and provides forest management assistance on more than 17 million acres of private and community forests. The Florida Forest Service is also responsible for protecting homes, forestland and natural resources from the devastating effects of wildfire on more than 26 million acres. Learn more at FloridaForestService.com.
Duke Energy
Headquartered in Charlotte, N.C., Duke Energy is one of the largest energy holding companies in the United States. Its Electric Utilities and Infrastructure business unit serves approximately 7.5 million customers located in six states in the Southeast and Midwest. The company's Gas Utilities and Infrastructure business unit distributes natural gas to approximately 1.6 million customers in the Carolinas, Ohio, Kentucky and Tennessee. Its Commercial Renewables business unit operates a growing renewable energy portfolio across the United States.
Duke Energy is a Fortune 125 company traded on the New York Stock Exchange under the symbol DUK. More information about the company is available at duke-energy.com. 
The Duke Energy News Center serves as a multimedia resource for journalists and features news releases, helpful links, photos and videos. Hosted by Duke Energy, illumination is an online destination for stories about people, innovations, and community and environmental topics. It also offers glimpses into the past and insights into the future of energy.
Follow Duke Energy on Twitter, LinkedIn, Instagram and Facebook.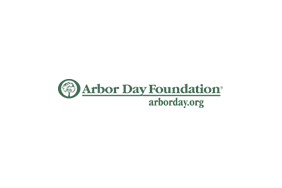 Arbor Day Foundation
Arbor Day Foundation
Founded in 1972, the Arbor Day Foundation has grown to become the largest nonprofit membership organization dedicated to planting trees, with more than one million members, supporters, and valued partners. During the last 44 years, more than 250 million Arbor Day Foundation trees have been planted in neighborhoods, communities, cities and forests throughout the world.
More from Arbor Day Foundation