Published 03-01-17
Submitted by VolunteerMatch
In the days following the U.S. election and the inauguration on January 20, 2017, site traffic to VolunteerMatch.org skyrocketed to unprecedented highs. When interest in volunteering reaches record levels on both sides of the aisle, the need for safety and security becomes a heightened concern. That's why the web's largest volunteer engagement network supporting more than 110,000 nonprofits and five million volunteers is partnering with the nation's leader in high-assurance identity solutions, SureID, Inc.  
The joint promotional agreement between VolunteerMatch and SureID boosts safety and security by raising national awareness among nonprofits and volunteers for the need to establish a high-assurance identity. By carrying a SureID Certified Edge™ identity credential that is authenticated via a mobile app, millions of volunteers across the country will be doing their part to help keep local communities safer from harm or deception. Last week, SureID launched the SureID Certified Edge solution as a one-stop shop for volunteers to obtain a universal identity that meets the high standard of identity proofing and vetting that can be accepted by nonprofits of all types and sizes.   
"Nonprofits rely on volunteers," said Greg Baldwin, president of VolunteerMatch. "In an increasingly complex time, it's never been more important for nonprofits to know their volunteers are who they say they are while also meeting strong vetting standards. You don't need to read many headlines to know that current background checks simply aren't enough. That's why we strongly endorse the use of the SureID Certified Edge solution and the SureID mobile app to make it much easier and safer to manage the identities of volunteers."
According to Baldwin, the SureID Certified Edge solution has set the gold standard for providing world-class identity solutions for identity proofing and vetting of volunteers. To make it as easy as possible for volunteers to register, SureID is creating a nationwide network of SureID registration stations at select retail locations.
"As a nonprofit committed to safety, my number one concern is the well-being and security of our community," said Jim Thompson, Founder & Chief Executive Officer of Positive Coaching Alliance. "Knowing that the SureID Certified Edge solution is trusted for nonprofits and volunteers is worth more than trust. It's assurance."
The SureID Certified Edge solution facilitates recurring background screenings for volunteers on a subscription basis. The multi-layered security process consists of registration, identity-proofing, background screenings, credentialing, and validation. The individual is then provided a wallet-sized tamper-resistant ID card. The unique QR code printed on the identity credential can be quickly scanned using the SureID mobile app, which instantly confirms the individual's identity and shows that the credential is active and current. As an introductory offer from SureID, volunteers pay a one-time fee of $19.95, with recurring screenings available at $4.95 per month. Volunteers can sign up by visiting http://sure.id/volunteermatch.
"The VolunteerMatch promotion is a major endorsement of our identity product. We are proud to bring our trusted solution to nonprofits and volunteers everywhere," said Steve Larson, the founder and CEO of SureID. "We applaud VolunteerMatch for making a real difference in promoting quality and excellence in nonprofit organizations through its massive national outreach."
VolunteerMatch has facilitated nearly 12 million connections between nonprofits and volunteers since its founding in 1998.   
To find a volunteer opportunity near you, visit www.VolunteerMatch.org.
About VolunteerMatch
VolunteerMatch believes everyone should have the chance to make a difference. As the Web's largest volunteer engagement network, serving 110,000+ participating nonprofits, 150 network partners, and 13 million annual visitors, VolunteerMatch offers unique, award-winning solutions for individuals, nonprofits, and companies to make this vision a reality. Since its launch in 1998, VolunteerMatch has helped the social sector attract more than $10.28 billion worth of volunteer services. Learn more about VolunteerMatch by visiting www.volunteermatch.org.
About SureID, Inc.
SureID, Inc. (www.SureID.com) is the market leader in high-assurance identity solutions. The company creates end-to-end trusted identity programs offering full credential lifecycle management through the combination of registration, identity proofing, background screening, credentialing and identity authentication for government, private enterprise and individuals including contractors, vendors and other authorized personnel. SureID's RAPIDGate® program provides an enterprise-wide, single-credential high assurance identity for the U.S. Navy, Marine Corps, Coast Guard and Army and the critical infrastructure sector across the country. SureID, Inc. is the leading issuer of PIV-I credentials.  Founded in November 2001, SureID is headquartered in Hillsboro, Ore., with offices in Minot, N.D., and Alexandria, Va.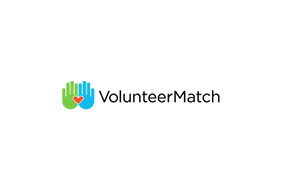 VolunteerMatch
VolunteerMatch
VolunteerMatch is the Web's largest volunteer engagement network, strengthening communities by making it easier for good people and good causes to connect. Founded in 1998, the organization annually supports more than 11 million visitors, 96,000 participating nonprofits and 160 network partners who have built their programs on VolunteerMatch's community involvement platform. As a nonprofit social enterprise, VolunteerMatch works toward financial self-sufficiency through a diversified portfolio of fee-based services including premium volunteer recruitment tools and solutions for nonprofit organizations, enterprise volunteer engagement services for companies and campuses, and marketing and sponsorship programs for brands. For more information on our CSR solutions, visit solutions.volunteermatch.org.
More from VolunteerMatch