Published 02-13-17
Submitted by B Lab
This month, Laureate Education became the first benefit corporation to go public. Laureate, the world's largest higher education company serving one million students across 25 countries, raised $490 million from investors.
The benefit corporation structure option represents a profound change in corporate governance: a benefit corporation must balance the interests of all its stakeholders in operating its business — it cannot maximize wealth for shareholders while ignoring the costs imposed on others. 
The benefit corporation form was first created in Maryland in 2010 and is now available in 30 states, including Delaware, where Laureate and most public companies choose to incorporate. While there has been rapid adoption of the benefit corporation form, with 4,500 benefit corporations to date, all have been privately held until Laureate Education's IPO.
"Laureate, and its shareholders, have rejected the market paradigm of 'shareholder primacy' by going public as a new type of corporate entity specifically designed to treat customers, employees and communities as the shareholders' partners, rather than as interests to be managed for maximum financial gain," said Frederick Alexander, Head of Legal Policy at B Lab.  B Lab is the nonprofit that drafted model benefit corporation legislation. "Investment strategies that maximize share value at the expense of other stakeholders simply don't work in the long run; they destroy more value than they create. Mainstream investors are now buying into a new paradigm—literally."
Coupled with recent regulatory trends — new ERISA guidance governing trillions of dollars in private pension assets from the U.S. Department of Labor on ESG (Environmental, Social, and Governance) best practices, new EU ESG disclosure requirements for large corporations — and a recent Open Letter to S&P CEOs from Larry Fink, CEO of BlackRock, the world's largest asset manager, the Laureate IPO answers a call from policy makers and institutional investors seeking to combat short-termism, reduce systemic market risk, and create long term value.
In order to put additional transparency and accountability behind their choice of corporate form, Laureate Education also achieved B Corp Certification in 2016, a business certification offered by the nonprofit B Lab. To achieve certification, Laureate met additional performance requirements for higher education companies and transparency requirements for public companies. Beyond being the first benefit corporation to go public, Laureate Education is also the largest Certified B Corporation to enter the public markets. Learn more about benefit corporations and about Laureate Education's B Corp Certification 
About B Lab
B Lab is a nonprofit organization that serves a global movement of people using business as a force for good. Its vision is that one day all companies will compete to be best for the world and that society will enjoy a more shared and durable prosperity. B Lab drives this systemic change by: (1) building a global community of Certified B Corporations; (2) promoting Mission Alignment using innovative corporate structures like the benefit corporation to align the interests of business with those of society; (3) helping tens of thousands of businesses, investors and institutions Measure What Matters, by using the B Impact Assessment and B Analytics to manage their impact — and the impact of the businesses with which they work — with as much rigor as their profits; and (4) inspiring millions to join the movement through compelling storytelling by its multi-platform branded media company B the Change Media. For more information, visit www.bcorporation.net.
About Laureate Education
Laureate Education is the largest global network of degree-granting higher education institutions, with more than one million students enrolled on more than 200 campuses at 88 institutions in 28 countries. In 1999, Laureate Education made its first investment in global higher education and since that time, it has developed into the global leader in higher education. Through the member institutions in the Laureate International Universities network, Laureate Education offers high-quality undergraduate, graduate and specialized programs in a wide range of disciplines that generate strong interest from students and provide attractive employment prospects. To learn more, visit www.laureate.net.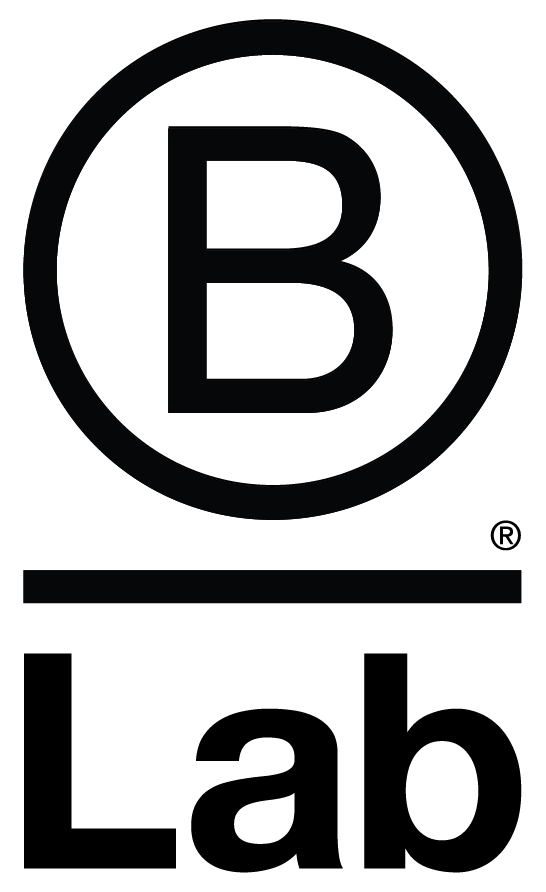 B Lab
B Lab
B Lab is a nonprofit organization that serves a global movement to redefine success in business. It's vision is that one day all companies will compete not only to be the best in the world, but best for the world.
B Lab drives this systemic change through a number of interrelated initiatives: 1) building a community of Certified B Corporations who lead this movement and make it easier to tell the difference between "good companies" and good marketing; 2) passing benefit corporation legislation to create a new kind of corporation legally required to create value for society, not just shareholders; 3) helping investors invest for impact through use of the B Analytics data platform; and 4) helping businesses measure, compare and improve their social and environmental performance through use of the B Impact Assessment as a free powerful educational tool.
More from B Lab