Published 02-09-17
Submitted by Xylem Inc.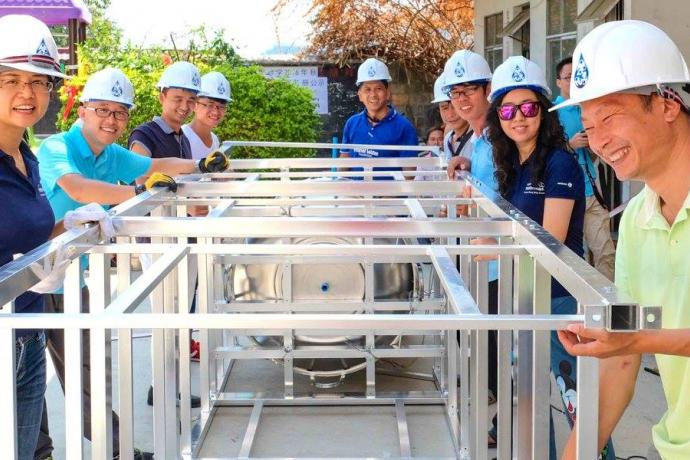 Employees from Xylem (NYSE:XYL), a leading global water technology company that is dedicated to solving the world's most challenging water issues, logged more than 21,000 volunteer hours in 2016 in activities aimed at providing and protecting safe water resources and educating people about water, sanitation, and hygiene. Xylem Watermark, its corporate citizenship platform, last year launched a service-focused employee engagement program in support of this mission with a goal of logging 100,000 volunteer hours in three years.
"Focusing on employee engagement through service has helped to foster a stronger connection between our colleagues around the world and Xylem Watermark.  It has built energy throughout the company and gives employees opportunities feel involved with something bigger and connect with water issues in the communities where they live and work," said Colin Sabol, Senior Vice President and Chairman of the Xylem Watermark Committee.
Through more than 455 water-related volunteer activities, in conjunction with local community organizations and global nonprofit partners, more than 3,700 colleagues from 86 offices across 35 countries built water towers, tested water sources, maintained water sheds, and educated students and communities about water, sanitation, and hygiene issues.
Hundreds of employees participated in Walk for Water events to better understand the time and burden it takes for women and children in communities without access to clean drinking water to provide safe water for their families.
In addition, Xylem launched its inaugural Global Month of Service in October. During this time, employees worked with local nonprofit organizations committed to water-related issues in their communities to clean and restore waterways, plant vegetation to protect shorelines from erosion and salinization, and teach students about global water issues.  One team's efforts in Louisiana can be seen here. In total, Xylem colleagues logged more than 7,200 hours in one month.
In addition to direct local service, Xylem Watermark supports six global nonprofit partners to provide sustainable community-based interventions for the estimated 663 million people that lack access to clean water sources and the 2.4 billion people that lack access to hygienic sanitation across the globe. Since 2008, Xylem Watermark has made significant investments through corporate grants, in-kind product donations and more than $2.9 million in employee contributions, including corporate matching, to global nonprofit partners in support of Watermark's mission to provide and protect safe water resources for communities in need around the world and educate people about water issues. In 2016, Xylem Watermark partnered with:
Planet Water to construct 70 AquaTowers across Cambodia, China, the Philippines, India, and Colombia, delivering clean water and water health and hygiene education directly to 70,000 people that previously did not have access to safe drinking water and benefiting 227,000 more with indirect advantages of the tower in their community. More than 260 Xylem employees participated in these water projects, supplying hands-on support and gaining first-hand exposure to the impact fresh water makes to communities.

Mercy Corps in response to the devastating 7.8 magnitude earthquake in Ecuador and catastrophic category-5 Hurricane Matthew that hit Haiti to provide 80,000 people with lifesaving aid and assistance for the recovery of critical water and sanitation systems.

Earth Echo to engage local schools in the World Water Monitoring Challenge. With over 1,000 water testing kits, employees provided classroom education and hands-on field experimentation for students to learn the importance of water stewardship and clean water.

Water for People to tackle water poverty in India and develop high quality drinking water and sanitation services to water deprived areas via 10 SWASH (School Water, Sanitation, and Hygiene) systems, five community Tubewells and piped water systems, and supporting education programs. These projects provided direct access to clean water to over 7,000 people and supported full water and sanitation coverage for three county-sized districts.

Chinese Women's Development Fund (CWDF) to implement six water projects in schools across China, which included the construction of improved drinking water facilities, reconstruction of lavatories, building of hand-washing facilities and delivering health education and training to over 10,000 students and teachers.

Avina to promote improved access to safe drinking water in the Brazilian Semiarid and Amazon regions by building 1,000 cisterns providing 30,000 students and adults with clean water, and constructing a community water system providing over 200 families with water in their homes.
About Xylem
Xylem (XYL) is a leading global water technology company committed to developing innovative technology solutions to the world's water challenges. The Company's products and services move, treat, analyze, monitor and return water to the environment in public utility, industrial, residential and commercial building services, and agricultural settings.  With its October 2016 acquisition of Sensus, Xylem added smart metering, network technologies and advanced data analytics for water, gas and electric utilities to its portfolio of solutions.  The combined Company's nearly 16,000 employees bring broad applications expertise with a strong focus on identifying comprehensive, sustainable solutions.  Headquartered in Rye Brook, New York with 2016 revenue of $3.8 billion, Xylem does business in more than 150 countries through a number of market-leading product brands. 
The name Xylem is derived from classical Greek and is the tissue that transports water in plants, highlighting the engineering efficiency of our water-centric business by linking it with the best water transportation of all – that which occurs in nature. For more information, please visit us at www.xylem.com.
About Xylem Watermark
Xylem Watermark, Xylem's corporate citizenship program, provides and protects safe water resources for many of the world's most vulnerable communities and educates individuals around the globe about water issues. This social commitment reflects Xylem's ethos of valuing the "triple bottom-line": financial, environmental and social.  The company firmly believes in the notion of doing well by doing good, and dedicates resources to initiatives that demonstrate its commitment. 
Xylem Watermark was founded in 2008 and, with its six nonprofit partners, has provided clean water and sanitation solutions to over three million people in 25 countries. Xylem launched its first Global Month of Service in October 2016 to provide a focused time to inspire employees to get involved and bring the mission of Xylem Watermark to their communities.
To learn more about Xylem Watermark, please visit www.xylemwatermark.com.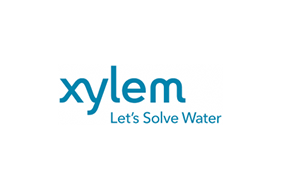 Xylem Inc.