Published 01-05-17
Submitted by Tiffany & Co.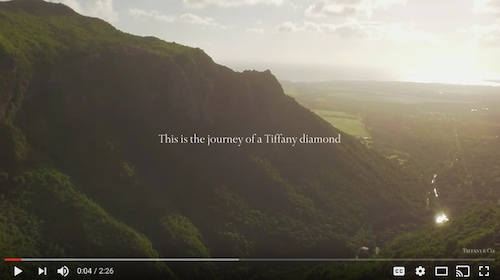 Click here to watch video.
Tiffany & Co. (NYSE: TIF) has unveiled a short film on its world renowned diamonds, the method by which Tiffany artisans bring those diamonds to life in the company's own workshops, and their positive impact around the world.
The film, which features unprecedented access inside three critical junctures of Tiffany's vertically integrated supply chain – Antwerp, Belgium, Mauritius and New York – takes the viewer from responsible mining to sorting, marking, cutting, polishing, grading, setting – and finally, the famous Tiffany Blue Box®. 
"This is truly a story only Tiffany can tell. We are unique among luxury jewelers in that we obtain our diamonds through direct sourcing relationships, and that those diamonds never leave the precise hands of our highly skilled artisans," said Andy Hart, senior vice president, Diamond & Jewelry Supply, Tiffany & Co. "By our own exacting standards, fewer than 0.04% of the world's gem quality diamonds are chosen to become Tiffany diamonds."
Tiffany owns and operates diamond workshops in New York, Belgium, Botswana, Mauritius, Vietnam and Cambodia. Tiffany's jewelry making facilities are also located in New York, as well as Kentucky and Rhode Island, along with a jewelry polishing operation in the Dominican Republic.
By crafting the majority of its products in-house at its own diamond and jewelry workshops in the U.S. and across the globe, Tiffany can ensure a positive livelihood for its employees, and for the greater communities in which the company operates.
"With an uncompromising commitment to transparency and traceability throughout our supply chain, we developed an industry-leading approach to responsible sourcing and manufacturing," said Anisa Kamadoli Costa, chief sustainability officer, Tiffany & Co. "We are able to trace the path of a majority of our raw materials from origin to finished product, which is our best means of ensuring social and environmental responsibility." 
To watch the film, click here. To learn more, visit Tiffany.com/Sustainability and follow #TiffanyCSR.
Tiffany is the internationally renowned jeweller founded in New York in 1837. Through its subsidiaries, Tiffany & Co. manufactures products and operates TIFFANY & CO. retail stores worldwide, and also engages in direct selling through Internet, catalog and business gift operations. For additional information, please visit Tiffany.com
TIFFANY, TIFFANY & CO., T&CO. and the TIFFANY BLUE BOX are trademarks of Tiffany and Company and its affiliates.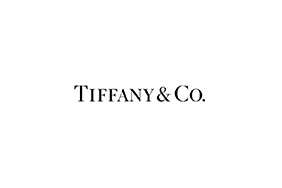 Tiffany & Co.
Tiffany & Co.
Since 1837, Tiffany & Co. has been the world's premier jeweler and America's house of design.
More from Tiffany & Co.