Published 12-15-16
Submitted by 3Degrees
3Degrees is pleased to announce that we have joined RECS International, an organization committed to building global renewable energy markets that are standardized, transparent and most importantly, consumer-driven.
"3Degrees – through its work with Green-e and WRI - has a proven commitment to building high-integrity renewable energy markets," says Jared Braslawsky, Secretary General of RECS International. "We are proud to have them join RECS International and support our mission of creating reliable attribute tracking markets in Europe and around the world."
Since its founding, 3Degrees has helped customers with needs for international renewable energy certificate (REC) and carbon offset products. Today, we offer comprehensive international offerings including GOs, I-RECS, TIGRs, carbon offset products, as well as PPAs, VPPAs and consulting services. We have done business in over 40 countries and are proud to be a CDP Global Renewable Energy Partner.
"More and more of our customers are looking to us to help them address their global needs around renewable energy and greenhouse gas emissions," according to Steve McDougal, CEO of 3Degrees. "Joining RECS International allows us to stay plugged into the nuances of the European renewable energy markets and better serve our customers."
3Degrees will be speaking at the upcoming RECS International conference in March of 2017, providing a perspective on the US RECs market.
ABOUT 3DEGREES
3Degrees works with organizations to build and implement customized renewable energy and carbon mitigation strategies. Through a robust needs assessment, deep market analysis and competitive sourcing, we can deliver a diversified portfolio of best-fit renewable energy solutions to reduce your carbon emissions, mitigate risk, and control cost. As a B Corp, we aim to fulfill the vision of "people using business as a force for good" and pride ourselves on being the honest and trusted voice in helping our clients develop and implement strategies to fight climate change.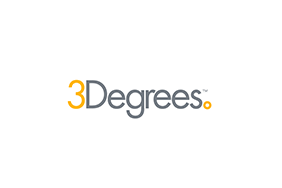 3Degrees
3Degrees
3Degrees exists for one simple reason - to make it possible for businesses and their customers to take urgent action on climate change. As a certified B Corporation, we provide renewable energy and emission reduction solutions to global Fortune 500 companies, utilities and other organizations that want to join the fight against climate change. The 3Degrees team has deep expertise in sustainability consulting, environmental markets, renewable energy and carbon project development, and utility renewable energy programs. Together with our customers, 3Degrees helps develop and implement creative solutions that ensure environmental integrity and make good business sense.
Since 2002, 3Degrees has worked with over 400 clients in 60 countries and has been widely recognized for our industry leadership and award-winning programs for clients. The company is headquartered in San Francisco, with offices in Portland, Oregon, Seattle, Washington and Richmond, Virginia. Learn more at 3degreesinc.com.
More from 3Degrees