Published 11-21-16
Submitted by MetLife, Inc.
MIX announced today an $825,000, 2-year partnership with MetLife Foundation to promote financial inclusion by providing insight into financial service access in Mexico, Myanmar, Turkey and Vietnam. Through rich data, analytical tools and interactive dashboards, decision makers in these countries will have a powerful new resource to ensure positive social outcomes for the financially underserved.
Over the past decade, a growing number of countries have begun promoting financial inclusion as a national priority by either mandating or challenging financial service providers to cater to the underserved and unbanked. However, a deficiency of data around access to and usage of financial services is slowing progress and measurement. As decision makers (e.g., government officials, policymakers, and financial service providers) seek to both expand and target their efforts, they need data to identify which regions to prioritize for policy intervention, which markets to enter, and which services to offer in those markets.
Launched in 2014, FINclusion Lab is a data analytics platform designed to help users make sense of financial inclusion data through interactive dashboards and maps. "Innovative and effective use of data can really push the boundaries on advancing financial inclusion. We are delighted to partner with MIX, a forward-looking organization, that is standardizing and integrating data points from numerous sources to facilitate insights, business planning and financial inclusion measurement. This will move the industry forward in a very meaningful way," said Dennis White, President & CEO of MetLife Foundation.
MIX's work through FINclusion Lab aligns directly with MetLife Foundation's focus on Access to Insights. "In most countries, the data exists to answer questions about the status of financial services provision, but it's fragmented, inconsistent and incompatible," said Jeff Binstock, CEO of MIX. "With MetLife Foundation's emphasis on developing insights within the financial inclusion industry, we can now bring the existing data together in one place and share our findings with key decision makers in these countries. It will enable leaders to better inform their financial inclusion strategies and measure progress against their goals."
By supporting thoughtful analyses of access, quality and usage, this partnership will encourage financial service providers, market developers and government agencies to deliver responsible financial services to underserved communities. Mr. Binstock adds, "In the end, the ultimate beneficiaries of these efforts are unbanked or underbanked individuals and businesses, who will finally have access to financial products that meet their needs." 
About MIX
MIX provides data, analytics, and insights that empower decision makers to build an inclusive financial services ecosystem. As basic infrastructure for responsible and inclusive markets, our MIX Market and FINclusion Lab platforms enable and inspire coordinated investment, effective policy, and positive social outcomes for the financially underserved. Each year 750,000 website visitors access MIX's data, analysis, and market insights. www.themix.org
About MetLife Foundation
MetLife Foundation was created in 1976 to continue MetLife's long tradition of corporate contributions and community involvement. Since its creation, MetLife Foundation has provided more than $700 million in grants and $70 million in program-related investments to organizations addressing issues that have a positive impact in their communities. The Foundation has committed $200 million to increase financial inclusion globally.
MetLife Foundation is proud to work in more than twenty countries with leading financial inclusion organizations. Gants support programs and approaches that help millions of low-and moderate-income people prepare for life's inevitable challenges, take advantage of opportunities and achieve their short- and long-term goals.
To learn more about MetLife Foundation and our partners, visit www.metlife.org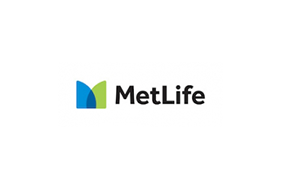 MetLife, Inc.
MetLife, Inc.
MetLife, Inc. is a leading global provider of insurance, annuities and employee benefit programs, serving 90 million customers.  Through its subsidiaries and affiliates, MetLife holds leading market positions in the United States, Japan, Latin America, Asia, Europe, the Middle East and Africa.
More from MetLife, Inc.