Published 11-17-16
Submitted by JetBlue Airways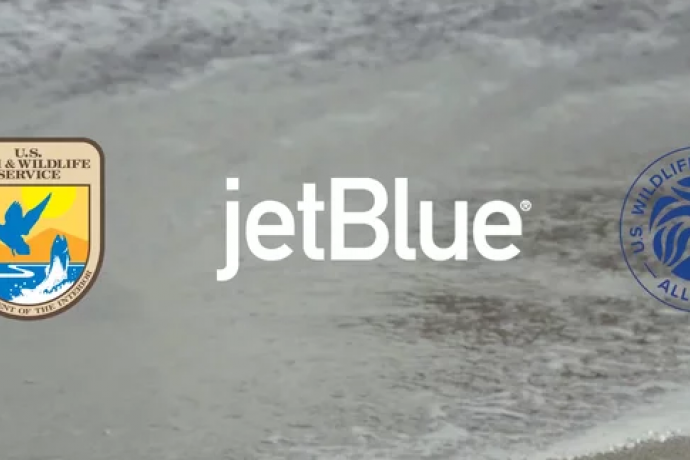 Click to watch the video
JetBlue (Nasdaq: JBLU), the U.S. Fish and Wildlife Service and the U.S. Wildlife Trafficking Alliance are educating travelers about how to "buy informed" and travel smart to the Caribbean. Thanks to this partnership, JetBlue is now airing a short film on all flights informing customers of the role they play in protecting Caribbean wildlife and preserving the region's beauty. The video, featuring local Caribbean conservation heroes, will arm travelers with the right questions to ask when purchasing wildlife and plant-related products. View the video here.
An increased interest in Caribbean wildlife is fueling trafficking of the area's plants, animals and other natural resources. This is contributing to the decline and potential extinction of animal species such as sea turtles, blue and gold macaws and coral reefs – natural treasures that draw travelers to the Caribbean. In many cases, visitors may unwittingly be contributing to the decline of the very things they want to experience.
The Caribbean's island geography makes it a highly biodiverse region. It is home to approximately 6,500 plant, 150 bird, 470 reptile, 40 mammal, 170 amphibian and 65 fish species not found anywhere else in the world. The global wildlife trafficking crisis threatens many of these species, which are used, often illegally, as pets, medicine, food, jewelry, clothing, souvenirs and household decorations. For example, sea turtles are used for food, jewelry and items such as combs; birds are taken from the wild and sold as pets or their feathers incorporated into souvenirs; unique reptiles are sold as exotic pets and used for clothing; and coral is taken for use in jewelry and décor.
"More than one-third of our travel is to the Caribbean and Latin America. We are dedicated to protecting its beauty and health, which in turn protects tourism and our business," said Sophia Mendelsohn, JetBlue's head of sustainability. "Like many travelers, I was not initially aware of the extent wildlife trafficking has threatened many species and the unique nature of the Caribbean that people fly to absorb." 
"This film is a great step forward in efforts to educate the public on the role they can play in combating wildlife trafficking," said Service Director Dan Ashe. "The potential to reach the 35 million people who fly with JetBlue each year is an unprecedented opportunity for us to communicate with the very people we hope will be empowered as guardians of the Caribbean's wildlife." 
On March 3, 2016 – World Wildlife Day – JetBlue and the Service announced a five-year partnership to combat wildlife trafficking. Since then, they have worked to engage local Caribbean conservation heroes in this short film. These individuals illustrate the important work taking place in local communities to protect wildlife. 
"Protecting the world's most endangered species requires American consumers to make smart choices when traveling abroad," said David J. Hayes, chair of the Alliance. "JetBlue's commitment to help educate consumers is a critical step forward to ending the demand that has fueled this illegal trade. Its new film will make a big impact by showing consumers how to buy informed and helping to create a culture of responsible tourism."
JetBlue For Good: Commitment to the Environment - JetBlue For Good is JetBlue's platform for social impact and corporate responsibility focusing on the areas that are most important to its customers and crewmembers - Community, Youth/Education and the Environment. JetBlue depends on natural resources and a healthy environment to keep its business running smoothly. Natural resources are essential for the airline to fly and tourism relies on having beautiful, natural and preserved destinations for customers to visit. The airline focuses on issues that have the potential to impact its business. Customers, crewmembers and community are key to JetBlue's sustainability strategy. Demand from these groups for responsible service is one of the motivations behind changes that help reduce the airline's environmental impact. For more on JetBlue's conservation initiatives, visit www.jetblue.com/green. Join the #JetBlueForGood conversation on Twitter, Instagram and Facebook, check for regular updates and get involved.
###
About JetBlue:
JetBlue is New York's Hometown Airline™, and a leading carrier in Boston, Fort Lauderdale-Hollywood, Los Angeles (Long Beach), Orlando, and San Juan. JetBlue carries more than 35 million customers a year to 99 cities in the U.S., Caribbean, and Latin America with an average of 925 daily flights. For more information please visit jetblue.com. 
U.S. Fish and Wildlife Service:
The mission of the Service is working with others to conserve, protect and enhance fish, wildlife, plants, and their habitats for the continuing benefit of the American people. We are both a leader and trusted partner in fish and wildlife conservation, known for our scientific excellence, stewardship of lands and natural resources, dedicated professionals, and commitment to public service. For more information on our work and the people who make it happen, visit www.fws.gov.
U.S. Wildlife Trafficking Alliance:
The United States Wildlife Trafficking Alliance is a coalition of nonprofit organizations, companies, foundations and media interests working closely with the U.S. government to combat wildlife trafficking by raising public awareness, reducing consumer demand for wildlife and wildlife products, and mobilizing companies to adopt best practices stop wildlife trafficking.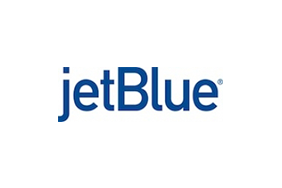 JetBlue Airways
JetBlue Airways
JetBlue is New York's Hometown Airline, and a leading carrier in Boston, Fort Lauderdale/Hollywood, Los Angeles (Long Beach), Orlando and San Juan. JetBlue carries more than 30 million customers a year to 87 cities in the U.S., Caribbean, and Latin America with an average of 825 daily flights. For more information please visit JetBlue.com.
More from JetBlue Airways