Published 10-04-16
Submitted by CA Technologies

The National Center for Missing & Exploited Children® and CA Technologies (NASDAQ: CA) announced today that, in recognition of Cyber Security Awareness Month, the software company is providing additional funding for NCMEC's efforts to provide Internet safety programs to children nationwide.
"Technology is an integral part of children's lives and while the Internet is an amazing tool for education and entertainment, the risks that kids face online are very real," said John Clark, NCMEC president and CEO. "We have to prepare them to understand that the choices they make online can have serious consequences.  We're grateful to CA Technologies for helping us empower more children to make safer and smarter choices online and offline."
CA's funding will support NCMEC's award-winning NetSmartz program, a free, interactive, online educational resource for children ages 5 to 17. The program's website receives more than 5.5 million visitors a year and offers resources for kids, parents and educators. 
Active in all 50 states, the program seeks to make children more responsible users of the Internet. It uses data, cutting-edge technology, engaging music, and animation to address the issues that affect children the most, such as cyberbullying, sexting and revealing too much information
"We are proud to partner with NCMEC to help keep children safer by putting NetSmartz resources in more classrooms and homes around the country," said Erica Christensen, vice president, Corporate Social Responsibility, CA Technologies. "We believe this program has the power to stop crimes against children before they happen and even save lives." 
For more than a decade, CA Technologies has partnered with NCMEC to help find missing children, reduce child sexual exploitation and prevent child victimization. In addition to monetary support, the company has contributed software solutions, services and training.
About the National Center for Missing & Exploited Children
Since 1984, the National Center for Missing & Exploited Children® has served as the leading private, nonprofit organization helping to find missing children, reduce child sexual exploitation and prevent future victimization. As part of its work as the clearinghouse and resource center on issues relating to missing and exploited children, NCMEC operates a hotline, 1-800-THE-LOST® (1-800-843-5678), and has assisted in the recovery of more than 227,000 missing children. NCMEC also operates the CyberTipline®, a mechanism for reporting suspected child sexual exploitation, which has received more than 13.6 million reports since it was created in 1998. To learn more about NCMEC, visit www.missingkids.org or see NCMEC on Twitter and Facebook. 
About CA Technologies
CA Technologies (NASDAQ:CA) creates software that fuels transformation for companies and enables them to seize the opportunities of the application economy. Software is at the heart of every business in every industry. From planning, to development, to management and security, CA is working with companies worldwide to change the way we live, transact, and communicate – across mobile, private and public cloud, distributed and mainframe environments. Learn more at www.ca.com.
Follow CA Technologies 
Legal Notices
Copyright © 2016 CA. All Rights Reserved. All trademarks, trade names, service marks, and logos referenced herein belong to their respective companies.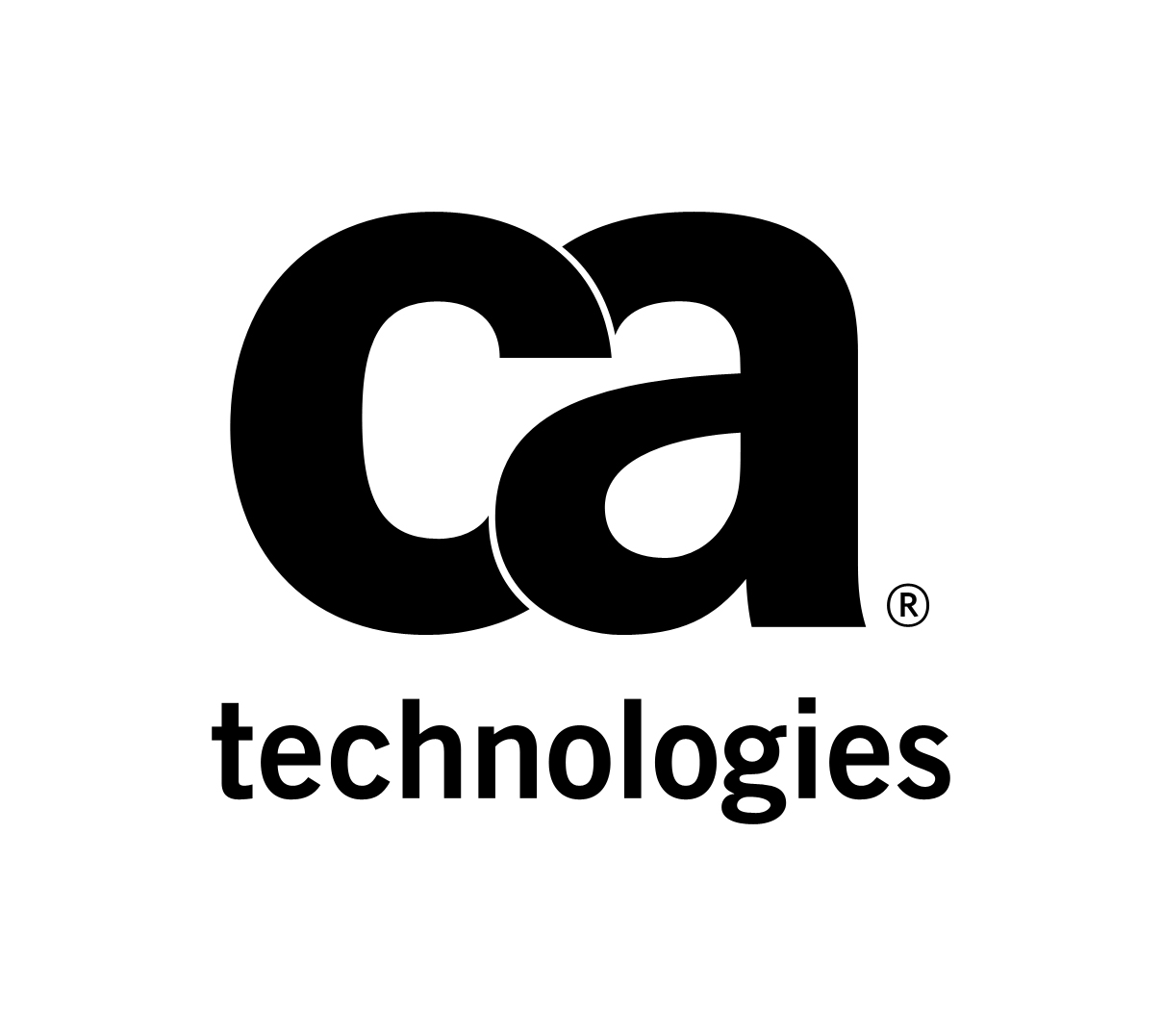 CA Technologies
CA Technologies
CA Technologies (NASDAQ: CA) provides IT management solutions that help customers manage and secure complex IT environments to support agile business services. Organizations leverage CA Technologies software and SaaS solutions to accelerate innovation, transform infrastructure and secure data and identities, from the data center to the cloud. Learn more about CA Technologies at ca.com.
About CA Together: CA Technologies is a global corporation with a local commitment. The company works to improve the quality of life in communities where its employees live and work worldwide and is fully committed to advancing social, environmental and economic sustainability. CA Together, the company's Corporate Social Responsibility program, is driven by the core philanthropic focus of improving the lives of underserved children and communities around the world. CA Technologies does this by supporting organizations, programs and initiatives that enrich the lives and well-being of others with a primary focus on Science, Technology, Engineering and Math (STEM) education. CA Together activities encompass employee volunteerism and matching gifts; in-kind donations of CA Technologies products and services; and wide-ranging partnerships and philanthropic support to community organizations worldwide.
More from CA Technologies