Published 09-14-16
Submitted by B Lab
 B Lab, a non-profit organization, has launched a customized version of their B Impact Assessment to measure and manage the impact of educational products and service companies. The new standards—which focus on product development, delivery of positive student outcomes, transparency, and data privacy—are designed for companies of all stages and sizes and can be used free and confidentially at www.bimpactassessment.net.
 The standards were developed by a multi-stakeholder working group including leading education investors, customers, and companies; were tested by public and private global education companies; and received feedback through a public comment period. The standards are included as an industry addendum to the B Impact Assessment, a tool used by over 48,000 companies globally to measure and manage their social and environmental impact. The project was funded with support from Lumina Foundation, and a more detailed overview of the project, including the full list of working group members, can be accessed here. 
"The standards are easy to use yet still meaningfully dive into the pressing issues facing the industry" said Van Davis, Associate VP at Blackboard Inc. and a member of the working group that developed the standards. "They are challenging and aspirational, but still manage to meet companies where they are. It's a great tool for companies of all stages to better serve their beneficiaries and identify and track improvements over time."   
The standards will be incorporated into B Corporation Certification, the global certification for businesses who voluntarily meet higher standards of stakeholder performance, accountability, and transparency; GIIRS Ratings (the Global Impact Investing Rating System), used by investors like Rethink Education to track and aggregate the impact of prospective and current portfolio companies; and B Analytics, a customizable data collection platform used by leading impact investors, municipalities, business associations, and procurement decision makers. In addition to the education industry, other industry addenda have been developed for Green Building and Financial Service companies.
"With increased growth and interest in the for-profit education sector—education technology investment alone topped 600 billion last year[1]—it has become difficult for investors, customers, and the broader market to differentiate companies providing high quality products and services that deliver on the promise of increased access, efficiency, and outcomes," said B Lab's Standards Development Manager, Dan Osusky. "The B Impact Assessment is designed to provide not just an internal management tool for entrepreneurs and businesses to manage and improve their performance, but to also provide the necessary ability to differentiate companies through a standardized, comparable framework."  
For companies interested in learning more about B Corp Certification and the new education standards, B Lab is hosting an informational webinar on Tuesday October 11th at 1:00 pm ET, which you can register for here. 
###
About B Lab
B Lab is a nonprofit organization that serves a global movement of people using business as a force for good. Its vision is that one day all companies compete not only to be the best in the world, but the Best for the World and as a result society will enjoy a more shared and durable prosperity. 
B Lab drives this systemic change by:
1. Building a global community of Certified B Corporations who meet the highest standards of verified, overall social and environmental performance, public transparency, and legal accountability;
2. Promoting Mission Alignment using innovative corporate structures like the benefit corporation to align the interests of business with those of society and to help high impact businesses be built to last;
3. Helping tens of thousands of businesses, investors, and institutions Measure What Matters, by using the B Impact Assessment and B Analytics to manage their impact -- and the impact of the businesses with whom they work -- with as much rigor as their profits;
4. Inspiring millions to join the movement through compelling storytelling by B the Change Media.
Further information can be found at www.bcorporation.net.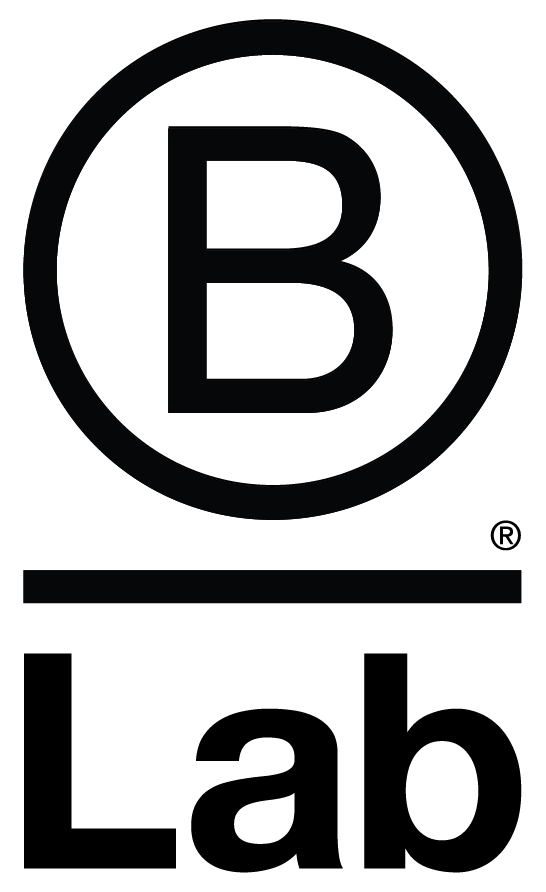 B Lab
B Lab
B Lab is a nonprofit organization that serves a global movement to redefine success in business. It's vision is that one day all companies will compete not only to be the best in the world, but best for the world.
B Lab drives this systemic change through a number of interrelated initiatives: 1) building a community of Certified B Corporations who lead this movement and make it easier to tell the difference between "good companies" and good marketing; 2) passing benefit corporation legislation to create a new kind of corporation legally required to create value for society, not just shareholders; 3) helping investors invest for impact through use of the B Analytics data platform; and 4) helping businesses measure, compare and improve their social and environmental performance through use of the B Impact Assessment as a free powerful educational tool.
More from B Lab