Published 09-06-16
Submitted by Aetna Foundation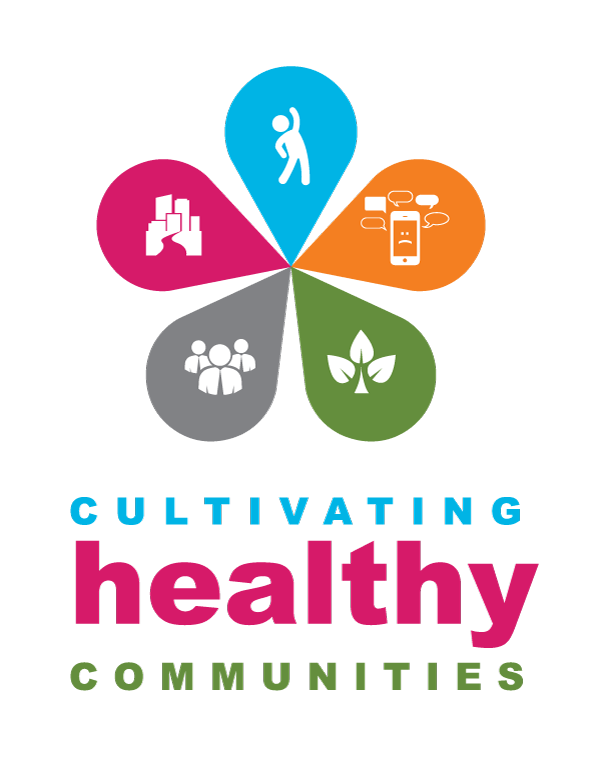 Cultivating Healthy Communities
The Aetna Foundation today announced that it has awarded community grants to 23 nonprofit organizations as part of its Cultivating Healthy Communities initiative. This program is designed to promote healthy eating and active living, strengthen health equity and advance innovations that make it possible for people to have more healthy days. The projects will benefit communities by improving health indicators such as access to healthy foods, increased physical activity, reduced incidences of bullying, more spaces for walking and biking safely and more. 
"At the Aetna Foundation, we know that where you live has a profound impact on how you live," said Garth Graham, MD, MPH, president of the Aetna Foundation. "These grantees have a track record of positively impacting what happens in schools, child care centers, parks, corner stores and kitchen tables by giving youth and adults the skills and information to make good choices. What's most exciting is that these grants put the power to stay healthy in the hands of community residents—creating sustainable change that can improve health outcomes nationwide." 
This funding addresses the need to improve opportunities for all Americans—regardless of income, education or ethnic background—to take an active role in living healthier lives. In 2014, 14 percent of American households faced food insecurity, and more than 23 million Americans lived in food deserts — rural or urban neighborhoods more than one mile away from the nearest grocery store. A total of $937,000 supports projects that expand healthy food choices for families. 
In addition, children who are perceived as different, or socially isolated, are more likely to be bullied. This puts youth in underserved communities at greater risk of depression, decreased academic achievement and health complaints. Grantees across 12 states will work with youth and adults on these and other critical topics that impact their community. Awards for anti-bullying projects total $400,000.
Since 2014, the Aetna Foundation's Cultivating Healthy Communities grant program has awarded more than $11.4 million in grants and sponsorships. Cultivating Healthy Communities is a key part of the Foundation's overall multi-million dollar commitment to building a healthier world, community by community.  
In 2016, more than $2 million in grants have been awarded to the following programs:
Organization

Project Description

State Served

Community Matters

Initiative to reduce bullying and cyberbullying at seven middle and high schools by equipping students to intervene and speak up

California

Cycles of Change

School bike clubs in low-income areas that teach safe, urban riding and promote biking as a viable way to exercise

California

National Conference for Community and Justice

Education of high school students so they can be lifelong social justice allies and challenge all forms of bias-based bullying

Connecticut

Florida International University—Banyan Research Institute on Dissemination, Grants, & Evaluation

Expansion of yoga classes to low income, racial/ethnic minority high school students

Florida

St. Vincent's Healthcare Foundation

Mobile health outreach pediatric nutrition and wellness initiative

Florida

2nd Mile Ministries

Summer camps and year-round after school programs to children in Jacksonville

Florida

Foundation for Orange County Public Schools

Free counseling and mental health education to students, teachers, and families

Florida

Common Threads

In-classroom nutrition education for students at 12 K-8 schools

Illinois

University of Chicago

Community-based education and training for youth ages 8-18 building knowledge about cyberbullying

Illinois

The Ecology Center

Establishment of a nexus for city-wide recycling action at 24 elementary and middle schools

Michigan

Lower Sioux Indian Community

Community gardens, culturally tailored cooking classes, physical activities for youth and families, and mindfulness practice for tribal community

Minnesota

Capital District Community Gardens

System for providing low-income residents with access to affordable fresh produce, while connecting local farms with urban consumers

New York

Live Healthy Appalachia

Cooking classes that teach rural residents how to choose and prepare more whole foods

Ohio

United Way of Central Ohio

Expansion of a corner store network to help owners stock, market and sell healthy foods

Ohio

 

The Ohio State University Foundation

Career training and nutrition education for students interested in food sustainability careers

Ohio

United Neighborhood Centers of Northeastern Pennsylvania 

Nutrition classes and cooking demonstrations for recent immigrants

Pennsylvania

Ambassadors for Christ Youth Ministries

Wellness programming for homeless and displaced youth after school and during the summer

Texas

Recipe for Success Foundation

Farmer training and business incubation support to U.S. veterans and teens

Texas

 

University of Texas Rio Grande Valley Foundation

Expansion of the "Creating Healthy Eating Choice for Kids" program to 14 elementary schools

Texas

Marathon Kids

Transformation of parks, corner stores, and farm stands to be accessible, family-friendly, and responsive to community needs

Texas

University of Texas Health Science Center San Antonio

Education of Hispanic youth to take action regarding poor air quality in their communities through after school programs

Texas

The Planning Council

Expansion of access to fresh produce by connecting child care providers, farmers and families and setting up new food delivery and pick-up hubs

Virginia

Core-El Centro

Resident-led effort to improve physical spaces and increase recycling activities in Milwaukee's Latino neighborhoods

Wisconsin

 
 
 
About the Aetna Foundation
The Aetna Foundation is the independent charitable and philanthropic arm of Aetna (NYSE: AET). Since 1980, Aetna and the Aetna Foundation have contributed more than $465 million in grants and sponsorships. As a national health foundation, we promote wellness, health, and access to high-quality health care for everyone. This work is enhanced by the time and commitment of Aetna employees, who have volunteered 3.8 million hours since 2003. For more information, visit www.aetnafoundation.org.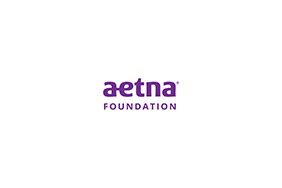 Aetna Foundation
Aetna Foundation
The Aetna Foundation is dedicated to improving health in local communities and large populations alike. How do we make it happen? Through community-based programs, dynamic partnerships and proven models that can help people accelerate progress everywhere.
More from Aetna Foundation