Published 08-01-16
Submitted by Presidio Graduate School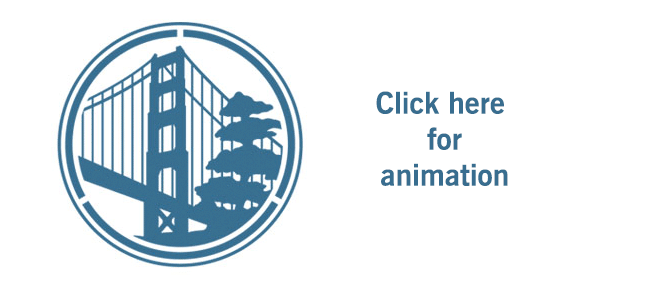 Sustainability Superpowers Come Together for the Common Good
Presidio Graduate School (PGS) and Pinchot University today announced that the two graduate schools have entered into a definitive acquisition agreement. The two pioneer organizations have been the #1 and #2 sustainable MBA programs for over a decade and have a long history of sharing faculty and collaborative student and alumni/ae ventures. Both schools' missions are focused on creating effective business leaders who establish and sustain frameworks that ensure profitability and progress aligned with the common good.
This union significantly enhances the competitive position of sustainability-to-the-bone curricula, fueling synergistic innovation and accelerating the efficacy of graduates in leadership roles in business and government. The impact of a programmatic, systems-thinking approach to business has already proven itself when compared to the "sustainability electives" at traditional graduate schools, and now this alliance cements the joint organization's long-term growth trajectory. 
Mark Schulman, PGS president, states: "What we do matters. Pinchot University and PGS are experts at teaching how to make well-informed, responsible business decisions that are profitable, while taking into account short- and long-term social and environmental consequences. This year our work has never been more in the spotlight with polarized politics and more people looking for what they can do to effect the change they want to see in the world. There are inevitable expectations for the businesses and government of the future — we understand what these changes are and the practices and structures needed to address them — we welcome those looking to make a positive difference."
Over the next year, Pinchot University's curriculum, faculty and general structure will remain the same under the leadership of PGS president Mark Schulman. Mark has been president of four schools in his long career. The Board of Directors will include members of both schools and task forces are being put in place to facilitate seamless cultural integration of the two, already-much-aligned schools.
Suzanne Farver, PGS Board Chair, comments: "I am thrilled that this acquisition came together. The combination of PGS and Pinchot University offers a tremendous opportunity to scale up our impact.  We are now unified into a stronger, more effective whole, and better equipped to impact the world's toughest social, economic and environmental problems — and capture new growth opportunities. We are excited to welcome Pinchot University board members and alumni/ae into our future governance of the school. Both sets of students, faculty, alumni/ae and staff are enthusiastic that we are positioned to better address people, planet and profit coming from a place of shared purpose."
This decision has been unanimously approved by both boards of directors of Presidio Graduate School (PGS) and Pinchot University citing this as a tremendous opportunity for the future of sustainability. With the aligned missions and vision for the future, it is truly a win-win for members of both communities, both organizations and for the world. 
The combined PGS/Pinchot University entity features several unique advantages:
Collaboration versus competition -
Both organizations have similar values and mission, which will facilitate the transition to a unified culture and accelerate progress toward shared goals. Resources previously used by two similar organizations can now be used to promote a greater whole.

Larger, more powerful professional network -
This unification agreement has effectively doubled an already strong and active network. A larger, stronger alumni/ae network of over 1,500 results-oriented government and corporate leaders serves as the basis for a broader, more effective force in business infrastructure and policy.

International students welcome -
The Seattle-based "Metro Program" has the necessary permission to accept International students immediately. Both entities agree that diverse global representation adds cultural richness and critical perspective to the movement, and the community.

Reputable MBA and the only MPA and Dual degree programs -
Both organizations have a mature and successful sustainable Master of Business Administration program, and PGS offers the only sustainable Master of Public Administration and Dual degree program of its kind.

Online, hybrid and on-ground flexibility -
With two hybrid programs (San Francisco and Islandwood), one on-ground program (Seattle) and a launch of an online program in January 2017, potential students will find the solution that best meets their needs. 
Sabrina Watkins, Pinchot University Board Chair, adds: "Bringing Presidio Graduate School and Pinchot University together effectively doubles the alumni/ae base, strengthens career and faculty opportunities and sends many more change agents into the world to improve businesses' sustainability. Our students and alumni/ae are already connecting and collaborating, and we look forward to much, much more."
"An enhanced student experience was central to this decision as our students are at the heart of everything we do. Long-term alumni/ae commitment holds priceless value both personally and professionally for our community. Students are not alone in their values and graduates are not alone in the marketplace. Now there are more of us to be supported by and to support in turn. Working together is the best way for us to grow." stated Mark Schulman, PGS president. 
Mary Kay Chess, Dean of Pinchot University, confirmed her support of the acquisition. "It is profoundly invigorating and a privilege to support the integration of two highly collaborative learning communities of students and faculty engaged in transforming business in our precious world."
Mark Schulman, PGS President, also comments: "We are finding that there is no substitution for what we offer. Our students get everything that traditional MBAs offer plus the skill set to accomplish those things within the realities of the modern world. Eventually, all schools and all jobs will require employees to build structures and create policies that utilize systems-thinking strategies, and our students and alumni are already way ahead of the curve."
###
About Presidio Graduate School:
Presidio Graduate School (PGS) is a non profit academic institution and is accredited by the Western Association of Schools and Colleges (WASC). In 2003, PGS pioneered the field of sustainable management education with an initial class of 22 MBA students, a handful of faculty, and a vision that fused systems thinking and sustainability with pragmatic business skills. Today, with over 800 alumni/ae and an active student body of 150, this San Francisco school is poised for growth. PGS has been ranked the #1 sustainable business school in the world two years in a row (2013, 2014) by Net Impact. In 2015, The New York Times called PGS the best business school to attend "if you want to change the world." 
PRESIDIO GRADUATE SCHOOL MISSION:
Presidio Graduate School educates and inspires a new generation of skilled, visionary and enterprising leaders to transform business and public policy and create a more just, prosperous and sustainable world. Through innovative MBA and MPA and research programs, PGS activates students and professionals across a range of disciplines, industries and sectors to bridge the gap between commerce and the common good.
About  Pinchot University:
Pinchot University, a university for the common good, was founded as Bainbridge Graduate Institute in 2002 and is a pioneer in sustainable business and transformational leadership. A recognized leader in building collaborative learning environments, Pinchot University offers hybrid format programs with robust digital learning and campuses in Seattle and Bainbridge Island, WA. Pinchot builds on the intellectual capacity of its home region to shape change agents, from startup entrepreneurs to leaders of the world's largest organizations, who drive a conversation committed to the common good. This year, Conscious Company magazine rated Pinchot University and Presidio Graduate School #1 and #2 in the top 15 Affordable Conscious MBA Programs. pinchot.edu
PINCHOT UNIVERSITY MISSION:
We envision a future that works for all. Our mission is to prepare learners from diverse backgrounds to design, lead, and evolve enterprises that contribute to the common good. We value community, innovation, integrity, transformational leadership, social justice, and sustainability.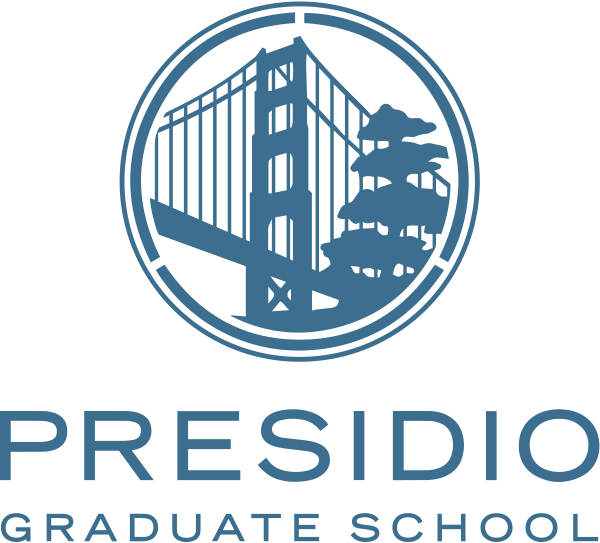 Presidio Graduate School
Presidio Graduate School
Founded in 2002, Presidio Graduate School (PGS) is a values-driven graduate school offering MBA, MPA, and Dual MBA/MPA degree programs and Professional Certificates in Sustainable Solutions. All courses in the first of its kind curriculum integrate social justice, environmental responsibility, and systems thinking.
A world-class faculty academy of full and part-time scholar-practitioners possess subject matter expertise across the full spectrum of sustainability disciplines. With over 1900 business and public administration alumni at the forefront of the field, PGS is a global hub for sustainability innovation and regenerative impact, helping forge a new definition of the common good at the intersection of for-profit and for-benefit. Learn more about PGS programs, people, and impact at presidio.edu.
More from Presidio Graduate School