Published 06-30-16
Submitted by GREENPLAY ORGANICS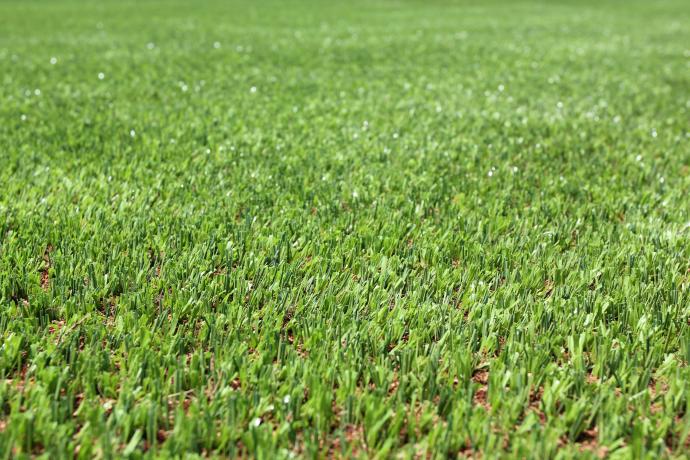 Greenplay Organic Infill
Things are heating up; but not the synthetic turf in one of Nassau County's premier municipal parks, Cantiague Park, with 2 new turf baseball fields installed with Greenplay® organic coconut fiber and cork infill. The Nassau County, LI public is finally enjoying true play on new turf with midday field temperatures that are on par with natural grass. One of the largest youth soccer facilities in the US, the Virginia Youth Soccer Academy, who serves over 170,000 youth players, determined Greenplay® to be their choice of infill for its cooler temperatures and safety features. They chose Greenplay® after their due diligence in researching all other options. "Our technical staff reports that the surface provides a ball roll and bounce that is the closest approximation of a top level natural grass field they have ever experienced. VYSA held multiple events in midafternoon last summer on the surface that was possible because of the cooler surface temperature afforded by the use of organic infill" states Phil Summers, Executive Director.
Worries of heat stress with synthetic turf are alleviated as surface temperatures remain low thanks to the unique properties of Greenplay® organic infill. Field temperatures as well as overall safety were the determining factors for administrators at the prestigious Wheeler School in Rhode Island when it was time to replace their crumb rubber field recently. They have followed in the footsteps of the Brunswick School in Greenwich, CT who are "dedicated to the health and safety of every student-athlete." They had their multi-use High School field installed with Greenplay® to absolute rave reviews.  "The playing surface is superb, it is noticeably cooler than other artificial surfaces, it looks beautiful and much more like real grass and is, obviously, a greener and healthier option" states Thomas Philip, Brunswick School Headmaster.
Schools like these, acknowledge the voices of the families they partner with to ensure the very best in quality with safety paramount above all else.  With all parents need to worry about these days, the temperature of the field is one less thing they need to be concerned with.
Last year, the Rockwood School District in Missouri replaced all four of their high school fields with synthetic turf and organic infill. Not only are the turf temperatures cooler, "the trainers I worked with definitely experienced a decrease in the number of injuries they were tending to after the turf was installed" states Eric Knost, Superintendent of Schools.
The inherent organic properties and low abrasiveness of Greenplay®  enhance the turf to play and react like the best natural grass fields, which is the benchmark for which all of the Greenplay® testing and data results meet or exceed.
The University of San Francisco's Division 1 baseball team's historic "Benedetti Diamond" was replaced this year with synthetic turf and Greenplay® and the results are a source of pride for all involved, especially the Athletic department of USF with all of the praise heaped on them from players and coaches. Reviews range from "extremely true ball roll and bounce with no variances throughout the field" to "truer than a pristine natural grass field". As for safety, "foot stability and traction are better than grass…completely predictable" and "it's not hard like dirt, it's just right". 
Andover High School in Andover, MA is the latest facility that has chosen Greenplay® as the safest infill option for their students to play on with their new multi-use field. The list continues to grow while adding to the many successes resulting from the use of organic infill in synthetic turf since first introduced to the US in 2006 by Domenic Carapella, president of Greenplay Organics.
Even hotel resorts, like the ultra-luxurious Caribbean Kimpton Seafire Resort + Spa on Grand Cayman Island are utilizing Greenplay® with turf to complement the natural beauty of the surroundings while providing a durable and low maintenance landscape on one of the world's most beautiful beaches, the famous Seven Mile Beach. Designers can now be even more creative with the use of synthetic grass designs where public safety and comfort are the number one priorities.
Many homeowners are also choosing Greenplay® for their personal lawns and pet runs.
Greenplay® is non-proprietary and is available to all turf manufacturers for use in their products.
A full spectrum of comprehensive test results are available for temperature, G-Max, durability, toxicology, performance and abrasiveness.
About Greenplay Organics
Greenplay® is a second generation organic, alternative infill that is the result of ten years of experience of working exclusively with organic. No company in North America has the depth of knowledge or passion for this type of product. Gen 2 Greenplay® is tested against the best and is proven to be the most durable organic infill product available. With quality control as its top mandate, Greenplay Organics specifically sources materials from pesticide free crops and blends by utilizing proprietary natural processing methods. Greenplay® is sold as being non-proprietary in the market and available for all turf specifications.  Quality, performance and durability are vertically integrated starting with the control of the raw materials through processing and distribution and backed by a decade of specialized experience. 
For more information, visit www.greenplayusa.com or contact the office by phone at 516-223-0202.

GREENPLAY ORGANICS