Published 06-09-16
Submitted by Unilever
Following a competitive search for the world's top 50 marketing technology startups, the Unilever Foundry today announces this year's finalists - the Foundry 50.
The Foundry 50 will join Unilever Foundry at Lions Innovation in Cannes (21 – 23 June), gaining unrivalled access to the creative community and the opportunity to network, showcase their technology and pitch their solutions to brand and agency leaders from around the world. 
Each startup was chosen against one of five categories identified by Unilever as future areas of innovation: Future of Retail, Brand & Content Innovation, Data, Insights & Personalization, Social Impact and Engaging Millennials.
Technology developed by the startups will be available to demo at the Foundry 50 Innovation Hub at Lions Innovation. The interactive zone will give delegates the opportunity to experience the startup technology in the same context as consumers would.  
The Unilever Foundry space will showcase startups including Pavegen, a company creating footfall powered energy, Proximus, the team behind new in-store customer tracking technology and LISNR, an app that responds to smart tones to unlock additional audio content.
Unilever first launched the Foundry 50 initiative with Lions Innovation in 2015, as a way to bring entrepreneurs who are pioneering the industry to meet marketing leaders at Cannes and kick start collaborations.
This year, the Foundry 50 initiative has been scaled up to provide even more opportunity for startups to engage with industry during the two-day event on 21 and 22 June that brings together the worlds of data, technology and ideas during the 63rd  annual Cannes Lions International Festival of Creativity.
Throughout the two days of Lions Innovation, Unilever Foundry will be hosting pitch sessions based around each of the five areas of innovation. The sessions will take the form of a reverse pitch, with a Unilever brand representative introducing each innovation category and the rationale for choosing the relevant startups before the Foundry 50 are invited to showcase their technology to delegates.
Sessions include:
Tuesday 21st June
11:00 – 11.30 – Social Impact

14.00- 14.30 – Data, Insights & Personalization

16.00 – 16.30 – Millennials
Wednesday 22nd June 
12:00 – 12.30 – Future of Retail

15.00 – 15.30 – Brand & Content Innovation   
"We are delighted to be selected as part of this year's Foundry 50. The access and networking opportunities that we will have as part of the Foundry 50 are beyond what we could achieve on our own. We're excited to get out to Lions Innovation showcase our Pavegen technology and accelerate our business," said Laurence Kemball-Cook, Founder of Pavegen and 2016 Foundry 50 finalist
"The Foundry 50 embody Unilever's commitment to innovation and our ambition to reinvent the future of marketing. Lions Innovation brings together the best of the industry and by partnering with the festival we will provide startups with unrivalled access to the global elite of the marketing and advertising world. Startups are the future of our industry and by creating opportunities like the Foundry 50 and working together, we can pave the way for consumers and brands," said Aline Santos, SVP Marketing at Unilever. 
"Lions Innovation exists because we believe when startups are brought together with brands and agencies, it sparks new partnerships that result in game-changing ideas and ground-breaking creativity. Foundry 50 paves the way for those connections to be made at the Festival, and we look forward to seeing the results from this year's group," said Lions Festivals CEO, Philip Thomas.
The Foundry 50 was chosen by a panel of experts, including Lastminute.com co-founder Brent Hoberman, Rob Dembitz, head of Lions Innovation, Karmarama Creative Director, Jo Jenkins, Olivier Garel, head of Unilever Ventures and Aline Santos, Senior VP of Global Marketing Unilever.
Unilever Foundry is Unilever's global platform for innovation through collaboration. It provides a single entry point for startups and scaleups to connect with its 400 brands and champions their role in the industry. Its unique Pitch-Pilot-Partner approach dramatically cuts the time it takes to get a new initiative to market, with the average project going from brief to pilot in nine months.
You can find the Foundry 50 Innovation Hub at the entrance to the Lions Innovation event.
-ENDS-
For further information, please contact Kaper:
Hannah Stalder  - Hannah@kaper.uk.com
Sarah-Jane Stenson – sarah-jane@kaper.uk.com
NOTES TO EDITORS:
Foundry 50 2016 
| | | | | |
| --- | --- | --- | --- | --- |
| Brand & Content Innovation | Data, Insights & Personalisation | Engaging Millennials | Social Impact | Future of Retail |
| Goopi | The Big Sofa | Visionteractive | The Girls Lounge | Streetlike Ltd |
| People.io | Mesh 01 | 8 TV | Gander | Proximus |
| Styla | Unacast | SoPost |   | LISNR |
| Landmrk | Mavrck | ViralGains | Next Billion | Trax Image Recognition |
| Duel | Sampler | SailPlay | Neighbourly | Loyyal |
| Mirriad | WeSeeThrough | Zeotap | We Farm | Constant Commerce |
| Rattle Technology Ltd | Blismedia | Naritiv | Inkpact | Elevaate |
| Those (Woodpecker) | Codec | Playbasis | Pavegen | Streetbees |
| Kino-mo | Pineapple Lounge | Jebbit | Do Nation | Skip |
| Kiip | Poshly | Crowdly | Bliive | Shortlyst / Shopalyst |
About The Unilever Foundry 
The Unilever Foundry (www.unilever.com/foundry) provides a single entry-point for innovative startups seeking to partner with Unilever, enabling the company's global brands to experiment with and pilot new technologies more efficiently, effectively and speedily. It provides startups and entrepreneurs the opportunity to develop and work on global projects, access mentoring from marketing professionals, and tap into funding through Unilever Ventures. Startups are invited to apply to be part of the Unilever Foundry through visiting http://foundry.unilever.com/projects/. More details on Unilever's Sustainable Living Plan can be found here: http://www.unilever.com/sustainable-living-2014/
The Foundry (Unilever.com/foundry) works closely with Unilever Ventures, the Venture capital arm of Unilever. Unilever Ventures invests in early stage companies that could become strategically relevant to Unilever and can benefit from access to Unilever's assets and capabilities. One of the key areas of investment for Unilever Ventures is Digital Marketing, encompassing marketing services business with a focus on mobile marketing, digital media and video, social media, content creation, eCommerce, shopper marketing and big data. Recent examples include Yummly and Brandtone.
About Lions Innovation and Cannes Lions
63rd Cannes Lions International Festival of Creativity, 18-25 June 2016, Cannes, France
Cannes Lions, The International Festival of Creativity, has been the home of great ideas since 1954. Over 62 years, we've grown into an eight-day programme of inspiration, celebration, learning and networking, driven by the belief that creativity is a force for business, for change and for good.
With more than 15,000 delegates from nearly 100 countries now attending the Festival each year, we are a global meeting-place where branded communications professionals can connect, share and discover.
The world's most coveted creative accolades, The Lions, are judged and presented at the Festival. More than 40,000 submissions across 23 categories are rigorously assessed by respected industry representatives, exhibited onsite then awarded during a number of ceremonies.
During the Festival week, selected programme content and awards are also channelled into 3 specialist events – Lions Health, Lions Innovation and Lions Entertainment – catering to industry sectors.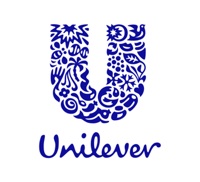 Unilever
Unilever
Unilever is one of the world's leading suppliers of fast moving consumer goods with operations in over 100 countries and sales in 190. Consumers buy 170 billion Unilever packs around the world every year, and our products are used over two billion times a day. We have more than 171,000 employees, and generated annual sales of €46.5 billion in 2011. More than half our sales are generated in emerging markets (56% in 2011). Working to create a better future every day, we help people feel good, look good and get more out of life with brands and services that are good for them and good for others. Our portfolio includes some of the world's best known brands including Knorr, Hellmann's, Lipton, Dove, Vaseline, Persil, Cif, Radox, Sure and Lifebuoy.
Our ambition is to double the size of our business, whilst reducing our overall environmental impact (including sourcing, consumer use and disposal). We are also committed to doing what we can to improve health, nutrition and hygiene, with a target to help more than a billion people take action to improve their health and well-being, as well as sourcing all our agricultural raw materials sustainably by 2020. All of these goals are itemised in around 50 time-based commitments in our Unilever Sustainable Living Plan.
Unilever has led the Food Producers sector in the Dow Jones Sustainability World Indexes for 14 consecutive years and has regained the leadership of the Food and Beverage supersector. We are included in the FTSE4Good Index Series and attained a top environmental score of 5, leading to inclusion in the FTSE4Good Environmental Leaders Europe 40 Index. In 2011 Unilever led the Climate Counts Company Scorecard and were named #1 in the list of Global Corporate Sustainability Leaders in GlobeScan Inc. and SustainAbility Ltd's latest annual survey (2012).
For more information about Unilever and its brands, please visit www.unilever.com
More from Unilever