Published 05-05-16
Submitted by Aetna Foundation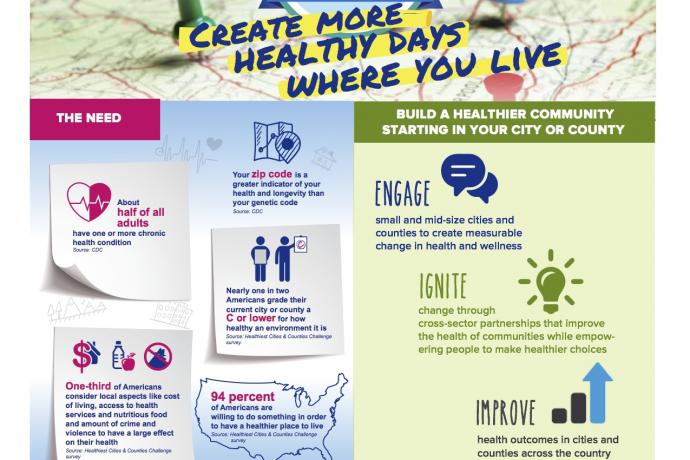 Create More Healthy Days Where You Live - Join the Healthiest Cities & Counties Challenge
What do Tulsa, Cleveland, Kansas City, San Diego, Durham and New Haven have in common? They've signed on to the Healthiest Cities & Counties Challenge, a new initiative to provide recognition and awards totaling $1.5 million to communities showing measurable changes in health and wellness. The Challenge, a partnership between the Aetna Foundation, the American Public Health Association and the National Association of Counties will award innovation in just 50 small to mid-size cities, counties and federally recognized tribes making significant positive health impact.
According to a recent survey of more than 2,000 Americans, 94 percent are willing to do something to make their communities healthier. The future of public health is changing, and it's up to community leaders to tap into the unique resources in cities and counties to make measurable improvements.
Is Your City or County ready to join the Challenge and be recognized?  Create More Healthy Days in Your Community. Learn more at www.healthiestcities.org  
Is Your City, County or Tribal Community Making Strides in Health & Wellness?
Top Reasons to Join the Healthiest Cities & Counties Challenge Today
1) HealthyCommunity50 finalists will be recognized nationally and locally
2) HealthyCommunity50 finalists will each receive $10,000 in seed awards to participate in Phase II of the Challenge
3) $1.5 million in prizes will be awarded to cities, counties and tribal communities showing measurable change
4) Ongoing dialogue with partners, advisory council and finalists in-person and online
5) Be recognized among your peers as a leader in improving the health and vitality of your city, county or tribal community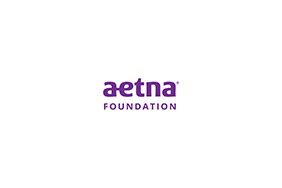 Aetna Foundation
Aetna Foundation
The Aetna Foundation is dedicated to improving health in local communities and large populations alike. How do we make it happen? Through community-based programs, dynamic partnerships and proven models that can help people accelerate progress everywhere.
More from Aetna Foundation