Published 04-18-16
Submitted by International Living Future Institute
The International Living Future Institute is thrilled to announce Living Future 2016, a cutting-edge conference that brings together leading minds in the green building movement. The goal? To shape the built environment around social justice, diversity, and equity for all people—in other words, to create a Living Future. Participants envision ways that the building industry can become a model for true sustainability and lead a shift toward ecological wholeness and urban regeneration. This year's theme of Truth + Transparency encourages attendees to consider an economy that integrates transparency into its very core. New and emerging voices in the architecture, engineering, and environmental worlds will share their unique strategies and successes for working toward a future that is inclusive and robust.
The International Living Future Institute is the creator of the Living Building Challenge (LBC), the world's most rigorous green building standard. Today, we're continuing down the path of deep green social change that brought about the first Living Buildings. But our work can't be done alone—it requires your creativity and vision. So come to Seattle in May to help us fuel the fire at Living Future 2016. Speakers include:
Ed Mazria, Founder of Architecture 2030 and an early advocate of passive solar who is today building an education platform around low-/zero-carbon and resilient built environments. 
Juan Martinez, a National Geographic Emerging Explorer who credits his experience of growing up in South Central L.A. with the need to connect children, families, culture, and communities with the natural world.
Steve Curwood, Host and Executive Producer of NPR's "Living on Earth," a radio show that has run continuously since April of 1991, giving Steve years of perspective on the the modern environmental movement.
Reflecting and looking ahead: Amanda Sturgeon, CEO, International Living Future Institute, and Jason McLennan, Board President and Founder, International Living Future Institute.
WHAT:       2016 Living Future unConference
WHEN:       May 11-13, 2016
WHERE:     The Westin Seattle
                  1900 5th Avenue
                  Seattle, Washington, 98101
For more information and the stellar program schedule, visit: http://livingfutureunconference.org
Register today, seats are filling up fast. http://www.livingfutureunconference.org/register/
About the International Living Future Institute
The International Living Future Institute is a hub for visionary programs. The Institute offers global strategies for lasting sustainability, partnering with local communities to create grounded and relevant solutions, including green building and infrastructure solutions on scales ranging from single room renovations to neighborhoods or whole cities.  The Institute administers the Living Building Challenge, the environment's most rigorous and ambitious performance standard. It is the parent organization for Cascadia Green Building Council, a chapter of both the United States and Canada Green Building Councils that serves Alaska, British Columbia, Washington and Oregon. It is also home to Ecotone Publishing, a unique publishing house dedicated to telling the story of the green building movement's pioneering thinkers and practitioners.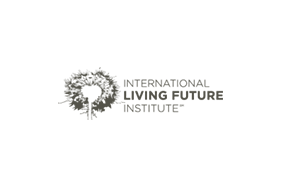 International Living Future Institute
International Living Future Institute
The International Living Future Institute is an environmental NGO committed to catalyzing the transformation toward communities that are socially just, culturally rich and ecologically restorative. Composed of leading green building experts and thought-leaders, the Institute is premised on the belief that providing a compelling vision for the future is a fundamental requirement for reconciling humanity's relationship with the natural world. The Institute runs the Living Building Challenge, Living Community Challenge, Living Product Challenge, Net Zero Energy Certification, the Cascadia Green Building Council, Ecotone Publishing, Declare, JUST and other leading-edge programs. A global network of more than 350 volunteers across nearly 30 countries drive the local adoption of restorative principles in their communities
More from International Living Future Institute