Published 04-13-16
Submitted by Emerald Brand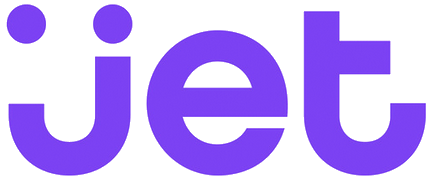 jet.com/shop/naturalhomestore
Emerald Brand, a leading manufacturer of over 225 disposable products including Tree-Free™ paper products and environmental cleaning supplies, recently announced its partnership with Jet.com. Emerald Brand's partnership with Jet will offer consumers online purchasing options for its sustainable, earth-friendly products throughout the United States. 
Emerald offers products that are manufactured using sustainable, rapidly renewable alternative materials including, sugarcane bagasse, bamboo, plant starch and eucalyptus in place of hardwood trees and petroleum-based plastic. A staple of the brand is its line of Tree-Free™ towel and tissue products that are also BPA free, Chlorine free, and USDA Bio-Preferred. 
Through Jet, an e-commerce company that is redefining the online shopping experience, consumers can easily click through millions of products, purchase daily necessities with the click of a button and have it delivered in only a few days. Emerald Brand's sustainable products are available on Jet so customers can choose environmentally friendly options within their budget and without leaving their homes. Jet will be stocking Emerald Brand products in its multiple distribution centers across the country. 
"We are seeing a shift in consumer demand from traditional household products made from trees and plastics, to more sustainable and renewable alternatives that are not only better for the environment, but for overall human health" said Emerald Managing Director, Ralph Bianculli Jr. "Expanding our e-commerce options through Jet.com will also expand consumer education surrounding sustainability and environmental conservation." Emerald Brand's mission is to mainstream sustainability by educating consumers and offering cost-effective, sustainable products that offer the same or better quality than traditional consumer goods. Emerald's broad offering of over 225 SKUs allows distribution channels to seamlessly offer their customers healthier and more environmental choices. 
"We're thrilled to welcome Emerald Brand to the Jet community," said Scott Hilton, Chief Revenue Officer for Jet.com. "Their sustainable, earth-friendly products will be a welcome addition to our marketplace where our members appreciate environmentally-friendly options." 
About Emerald Brand: 
Established in 1997, Emerald Brand produces everyday disposable products from sustainable, alternative materials at affordable prices. With a robust product line ranging from Tree-Free™ and petroleum-free tissue and food service products to Earth-friendly cleaning and packaging solutions, Emerald Brand makes it easy to green homes and businesses. Emerald Brand products are available for consumer purchase at www.emeraldbrand.com and for businesses at www.paradigm-grp.com. 
About Jet.com: 
Launched in 2015, Jet.com is a new kind of marketplace that reimagines online shopping from the ground up. Founded on three simple values – trust, transparency and fairness – Jet is powered by smart technology that creates more value for everyone, finding innovative ways to pull costs out of the supply chain and, together with its retailer and brand partners, shares those savings with shoppers. 

Emerald Brand
Emerald Brand
Emerald Brand's mission is to combat climate change by providing cost-effective sustainable disposable products to businesses and homes. With a line of over 225 products, Emerald can convert entire business facilities such as corporate offices, hotels, universities, and more to a full measureable sustainability platform in the cafeteria, breakroom, facilities, packaging, and cleaning categories.
Emerald specializes in producing Tree-Free and Petroleum-Free products made with agricultural fibers. This process supports local farmers, prevents deforestation, and prevents the burning of this formerly-wasted agricultural material.
You can learn more about Emerald Brand and the sustainable solutions they offer at EmeraldBrand.com.
More from Emerald Brand