Published 04-07-16
Submitted by GlobalGiving
GlobalGiving, the first and largest global crowdfunding platform for nonprofits, has hired Lisa Sloan, a leader in the fields of corporate citizenship and employee engagement, to facilitate partnerships between leading businesses and effective nonprofits. Sloan will focus on bringing together companies that want to support global and local nonprofits with those organizations that can most effectively deploy new resources in their communities.
Since 2002, GlobalGiving has helped its nonprofit partners raise more than $200 million from 500,000+ people who have supported 14,000+ projects in 165 countries. GlobalGiving makes it possible for nonprofits from Afghanistan to Zimbabwe (and hundreds of places in between) to access the tools, training, and support they need to be more effective.
"We're excited about how Lisa's experience building bridges between companies and nonprofits will further enhance our work developing mutually beneficial relationships. Corporate partnerships play a vital role in GlobalGiving's unique model, which builds the capacity and effectiveness of nonprofits through our crowdfunding,  due diligence, and program capabilities," said Donna Callejon, GlobalGiving's Chief Business Officer.
GlobalGiving uses incentives and behavioral economics to identify and fund nonprofits that are most likely to listen to and learn from the people they intend to help. Companies are increasingly focused on ensuring that their funds are going to the most effective organizations in the field, and more money to more effective nonprofits means more impact on the ground. 
As Senior Manager of Leveraged Giving Partnerships, Sloan will help companies amplify their social investments to benefit the most effective nonprofits in two ways:
Customizing gift card programs that allow employees and clients to allocate the company's donations; and

Developing digital campaigns that leverage a company's philanthropic investment via consumer and employee donations. 
"What we see every day reflects recent research: employees' participation in corporate philanthropy boosts workplace satisfaction, loyalty, and productivity," said Callejon, referring to recent studies in the Journal of Management Research. "We also see that brands with purpose are increasingly more highly valued by consumers. For our community-based nonprofit partners, corporate partnerships provide a more reliable stream of funding, volunteers, and increased exposure. Lisa's focus on creating more of these connections positions GlobalGiving to catalyze more corporate social responsibility efforts and reward more effective nonprofits."
Sloan, who will be based on the West Coast, previously worked with CSR programs through EF (formerly Entrepreneurs Foundation) for six years, both in the Bay Area and in Portland, Oregon. Before that, she spent 15 years in nonprofit management and fundraising. Lisa holds a BA in Children's Television from the University of Pittsburgh and spent her early career working in public television, first for Mister Rogers' Neighborhood and later for WGBH in Boston. She has also earned the Boston College Center of Corporate Citizenship Certificate in Corporate Community Involvement.
To connect with Lisa and the GlobalGiving team, please call 202.232.5784 or email partnerships@globalgiving.org.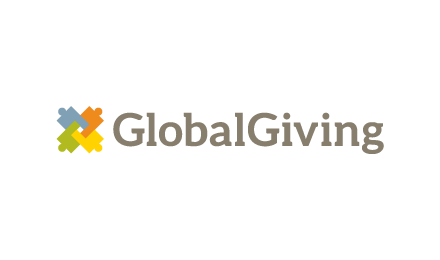 GlobalGiving
GlobalGiving
GlobalGiving is the first and largest global crowdfunding community. We promote a virtuous circle of good by helping nonprofits, individual donors, and companies enhance the effectiveness of locally-led projects around the world. We work with companies on their strategic community investment, employee engagement and cause marketing programs to strengthen thousands of nonprofits in more than 165 countries.
More from GlobalGiving