Published 03-30-16
Submitted by HP Inc.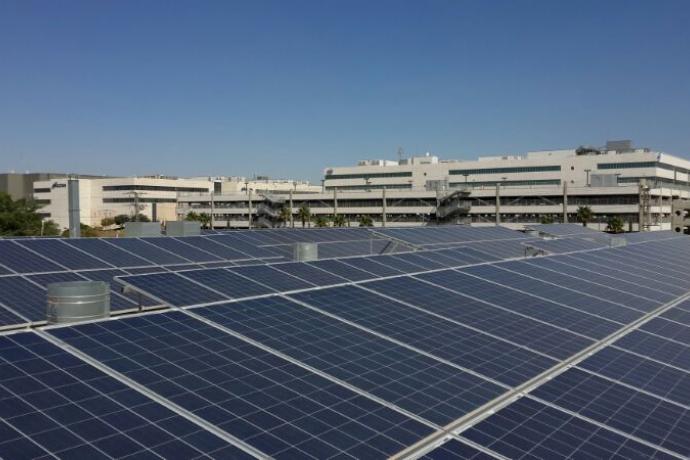 HP Inc. (NYSE: HPQ) today bolstered its longtime commitment to sustainability by pledging to achieve 100 percent renewable electricity usage in global operations.  As part of this goal, HP is joining RE100, a global initiative of top businesses committed to 100 percent renewable electricity. Led by The Climate Group in partnership with CDP, RE100 works with companies like HP to help businesses transition to renewable energy sources and accelerate the transformation of the global energy market to a low carbon economy.
As an important step to achieving this ambitious goal, HP plans to reach the 40 percent renewable electricity mark by 2020 in its global operations. This new goal reinforces HP's dedication to integrating sustainability into its core business strategy.
 "Joining RE100 represents a significant milestone for our company as we continue to move toward a business that is powered entirely by renewable electricity," said Nate Hurst, HP's Chief Sustainability & Social Impact Officer. "As we continue to reinvent a more sustainable business and society, both cost-effective and low carbon sources of energy are essential to the future and the growth of HP's business. This commitment is guided by our belief in a world where technology and sustainability can combine to become a powerful force for innovation, helping reinvent how businesses, communities, and individuals can thrive."
"We've worked closely with HP and the company's dedication to building sustainability into the business is clear," said Amy Davidsen, Executive Director, North America at The Climate Group. "We welcome HP's leadership following the Conference of Parties on the UN Climate Change negotiations and its dedication toward driving forward the clean revolution."
HP Inc. is applying a three-phase strategy to reach this goal:
Aggressively reduce energy consumption by optimizing operations/building efficiency and implementing new efficiency projects. 

Increase the use of on-site renewable power.

Acquire or generate off-site renewable power to offset brown power emissions, including the use of renewable energy credits (RECs) and power purchase agreements (PPAs).
HP was one of the first technology companies to measure and publish its complete carbon footprint, and set carbon reduction goals across its entire value chain including its operations, products and supply chain. For more information, please visit www.hp.com/sustainability.
About HP Inc.
HP Inc. creates technology that makes life better for everyone, everywhere. Through our portfolio of printers, PCs, mobile devices, solutions, and services, we engineer experiences that amaze. More information about HP Inc. is available at http://www.hp.com. See this press release on our newsroom.
This document contains forward-looking statements within the meaning of the safe harbor provisions of the Private Securities Litigation Reform Act of 1995. Such statements involve risks, uncertainties and assumptions. If such risks or uncertainties materialize or such assumptions prove incorrect, the results of HP and its consolidated subsidiaries could differ materially from those expressed or implied by such forward-looking statements and assumptions. All statements other than statements of historical fact are statements that could be deemed forward-looking statements, including the expected benefits and costs of the transaction; the expected timing of the completion of the transaction; the ability to complete the transaction considering the various closing conditions, including those conditions related to regulatory approvals and Unisplendour shareholder vote; any statements of expectation or belief; and any statements of assumptions underlying any of the foregoing. Risks, uncertainties and assumptions include the possibility that expected benefits may not materialize as expected; that the transaction may not be timely completed, if at all; that, prior to the completion of the transaction, the new H3C business may not perform as expected due to transaction-related uncertainty or other factors; that the parties are unable to successfully implement integration strategies; and other risks that are described in HP's Securities and Exchange Commission reports, including but not limited to the risks described in HP's Annual Report on Form 10-K for its fiscal year ended October 31, 2014 and HP's Quarterly Report on Form 10-Q for its fiscal quarter ended January 31, 2015. HP assumes no obligation and does not intend to update these forward-looking statements.
© 2016 Hewlett-Packard Development Company, L.P. The information contained herein is subject to change without notice. The only warranties for HP products and services are set forth in the express warranty statements accompanying such products and services. Nothing herein should be construed as constituting an additional warranty. HP shall not be liable for technical or editorial errors or omissions contained herein.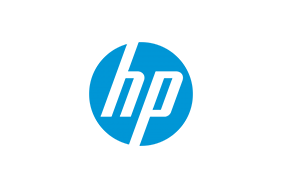 HP Inc.
HP Inc.
HP Inc. creates technology that makes life better for everyone, everywhere. Through our portfolio of printers, PCs, mobile devices, solutions, and services, we engineer experiences that amaze. More information about HP (NYSE: HPQ) is available at www.hp.com.
Sustainable Impact at HP, Inc.
Sustainable Impact is our commitment to create positive, lasting change for the planet, its people and our communities. Click here for more information on HP's Sustainable Impact initiatives, goals and progress.
More from HP Inc.