Published 03-14-16
Submitted by VF Corporation
VF Corporation (NYSE: VFC) today announced the promotion of Letitia Webster to Vice President, Global Corporate Sustainability. Sustainability is one of VF's powerful global business platforms, which provide shared enabling capabilities across the company's 30-plus brands. Webster currently leads VF's Corporate Sustainability function, which she began in 2011 when she transferred to VF's global headquarters from the company's The North Face brand.
"At VF, sustainable business practices influence everything we do, from how we develop new products to how we manufacture and distribute items," said Scott Roe, Vice President and Chief Financial Officer at VF. "As chair of the Sustainability and Responsibility Leadership team, Letitia continues to champion real change across VF and the industry. Her promotion is recognition of this meaningful progress and the growing importance of the sustainability function within our organization."
Webster works across the company and in partnership with VF's brands and Supply Chain to implement and manage sustainability programs, including launching VF's first sustainability report, helping to reduce VF's greenhouse gas emissions by 6 percent in 2015 (compared to 2009 levels) and achieving 'zero-waste' designation at seven VF distribution centers. She recently led the company's pledge to power all VF-owned facilities with renewable energy by 2025.
An outdoors enthusiast, Letitia joined The North Face brand in 2000, where she was responsible for the strategic marketing group. She launched the brand's sustainability program in 2006, including leading the adoption of bluesign, a system for sustainable textile production.
Webster holds a bachelor's degree in Business and Environmental Policy from Bowling Green State University and a master's degree from Bainbridge Graduate Institute.
For more information about sustainability at VF, please visit http://sustainability.vfc.com/.
About VF
VF Corporation (NYSE: VFC) is a global leader in the design, manufacture, marketing and distribution of branded lifestyle apparel, footwear and accessories. The company's highly diversified portfolio of 30 powerful brands spans numerous geographies, product categories, consumer demographics and sales channels, giving VF a unique industry position and the ability to create sustainable, long-term growth for our customers and shareholders. The company's largest brands are The North Face®, Vans®, Timberland®, Wrangler®, Lee® and Nautica®. For more information, visit www.vfc.com.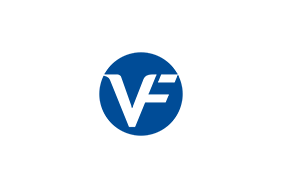 VF Corporation
VF Corporation
VF Corporation outfits consumers around the world with its diverse portfolio of iconic lifestyle brands, including Vans®, The North Face®, Timberland®, Wrangler® and Lee®. Founded in 1899, VF is one of the world's largest apparel, footwear and accessories companies with socially and environmentally responsible operations spanning numerous geographies, product categories and distribution channels. VF is committed to delivering innovative products to consumers and creating long-term value for its customers and shareholders. For more information, visit www.vfc.com
More from VF Corporation