Published 03-08-16
Submitted by Mars, Incorporated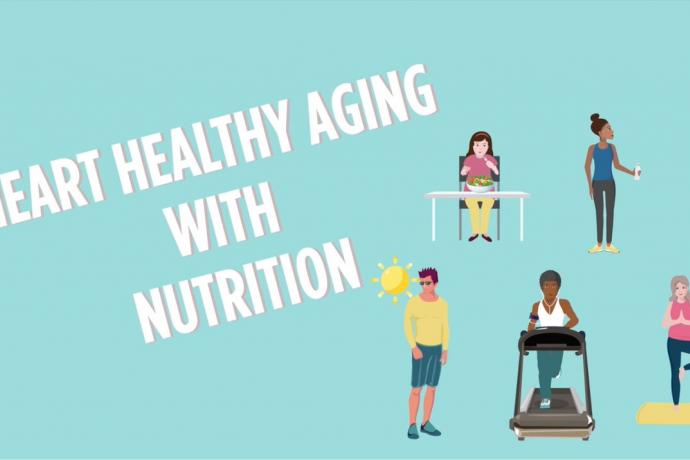 Constant exposure to our environment, the things we eat, and stresses from both inside and outside our bodies all cause us to age over time. Although scientists have not yet found a way to delay the biological processes of aging, they are learning more about how healthy behavioral practices, such as maintaining a well-balanced diet, are critical to fostering good health throughout our lives.
While eating a nutritious diet overall is essential, the specific amounts and types of nutrients we need and the body's ability to process them can change with age and with personal health status.
During National Nutrition Month, the Alliance for Aging Research, in partnership with the Mars Center for Cocoa Health Science, has released three animated "pocket films" that explain the role of nutrition in healthy aging and highlight some of the latest findings in nutrition research. These pocket films offer an easy-to-understand, concise introduction to nutrition that both consumers and health educators can take with them anywhere on their smart phone or tablet. The films, along with additional resources about nutrition, are available for viewing here and for direct download here.
"We are pleased to release these films during National Nutrition Month as a way to  educate seniors, and consumers of all ages, about how good nutrition can help them maintain and improve their health, add vitality to their years, and potentially reduce their risk of disease," says Alliance Vice President of Health Programs Lindsay Clarke.
The films look at nutrition in three parts: nutrition and the process of aging, essential nutrients and safely turning to supplements, and improving cardiovascular health with nutrition.
The films cover a number of topics, including:
The biological processes of aging and the importance of nutrition in promoting healthy aging

An overview of essential and non-essential nutrients

What the latest research tells us about bioactive compounds such as  carotenoids, phytosterols, and flavanols and how they may improve aspects of health

When and how to consider and choose dietary supplements

Advances in nutrition and cardiovascular health
"We are very excited by this collaboration with the Alliance for Aging Research and the launch of these educational films, "explains Daniella Foster, Director of Science Communications and Corporate Affairs, Mars Symbioscience.  "We have spent more than two decades committed to pioneering innovative fundamental nutrition research to maintain and improve human health.  And through our Mars Center for Cocoa Health Science, we are dedicated to sharing our research outcomes and advancing people's understanding of the inherent link between nutrition and healthy aging.  These films offer an engaging, consumer-friendly way to do just that."
For a press kit about the films, please go here.
The Alliance offers a complete library of short, animated "pocket films" on a wide range of health conditions and topics from sepsis to atrial fibrillation to safe medication use, many with an emphasis on older adults. 
For more information, please contact Noel Lloyd, communications manager, at 202.370.7852 or through email.
About the Alliance for Aging Research
The Alliance for Aging Research is the leading nonprofit organization dedicated to accelerating the pace of scientific discoveries and their application in order to vastly improve the universal human experience of aging and health. The Alliance was founded in 1986 in Washington, D.C., and has since become a valued advocacy organization and a respected influential voice with policymakers. Visit www.agingresearch.org for more information.
About Mars Center for Cocoa Health Science
For more than 20 years, and based on collaborating with a multidisciplinary group of international experts, Mars, Incorporated has been conducting comprehensive and innovative research with a network of scientific collaborators around the world to advance the understanding of cocoa flavanols and their health benefits for the purpose of improving human health. The Mars Center for Cocoa Health Science (MCCHS) was formally established in 2012 as a Center of Excellence to pioneer, capture and share the latest scientific research in the field. MCCHS provides access to more than 20 years of gold standard research, over 140 published peer-reviewed scientific papers, educational videos, slides and other information that Mars, Incorporated and its collaborators have developed to advance cocoa flavanol understanding. For more information, please visit http://www.marscocoascience.com.

Mars, Incorporated