Published 02-23-16
Submitted by GLOBE Series
GLOBE Series today published the final program for North America's largest and most influential leadership summit for sustainable business, and the lineup includes dozens of CEOs and senior executives from Levi Strauss & Co., IKEA Canada, BMW, HP, GE, Dell, BASF, Citi, Seventh Generation, Philips Lighting, and other familiar brands.
The GLOBE 2016 Conference and Innovation Expo will unfold at the Vancouver Trade and Convention Centre from March 2 to 4, 2016.
"We've got a packed lineup of 241 innovators, thought leaders, and change makers from Silicon Valley, the U.K. and elsewhere, and they're all coming to Vancouver to educate, engage, and empower one another," said Nancy Wright Chief Operating Officer of GLOBE Series.
Confirmed speakers include:
Michael Kobori, Vice-President of Sustainability, Levi Strauss & Co.
Fast Company recently honoured Kobori as of its "Most Creative People in Business." He has been recognized globally for his ground-breaking work to build sustainability in the fabric of one of America's most renowned apparel companies.
Stefan Sjöstrand, President of IKEA Canada.
IKEA has pledged globally to become energy independent by 2020, installed EV chargers at all its stores across Canada, invested in a 46-megawatt wind farm in Alberta, and has installed almost 4,000 solar panels on the roofs of three Ontario Stores.
Michelle Edkins, Managing Director, Global Head of Investment Stewardship, BlackRock.
BlackRock is one of the largest and most influential investment firms in the world, with a stunning $4.5 trillion or so worth of assets under management.
Glenn Schmidt, Vice President, Government and External Affairs, Americas, BMW.
BMW's efficient use of resources, lowering COâ'' emissions, and obtaining more than half of its electrical energy worldwide from renewable resources makes BMW a top top-rated company in major sustainability rankings for many years. 
Fariba Alamdari, Vice President, Marketing, Boeing Commercial Airplanes.
Boeing is developing and testing new technologies that will bring greater fuel efficiency and environmental progressive innovations to reduce carbon emissions.
Rich Michos, Chief Marketing Officer, for Telco/Media and Energy/Utilities, IBM.
Michos is responsible for the global market strategy and programs across the energy and utilities, telecommunications, media and entertainment industries. 
Deb Frodl, Global Executive Director, ecomagination, GE.
Frodl leads the business strategy that drives innovation and profitable growth for the company's clean energy solutions. GE has committed to investing $10 billion in cleaner technology research and development by 2020.
Trisa Thompson, Vice President of Corporate Responsibility, Dell.
Dell was the first company to design a computer with recycled parts. Dell is sourcing recycled plastic for new products, closing the loop on electronic waste and forging ahead with ambitious packaging innovations.
Judy Glazer, Global Head of Product Service and Sustainability, HP.
Glazer's team oversees many of HP's social and environmental responsibility efforts, including the company's lifecycle assessment and circular economy initiatives. 
Harry Verhaar, Head of Global Public & Government Affairs, Philips Lighting.
Verhaar is responsible for the strategy, outreach and stakeholder management on energy & climate change, resource efficiency and sustainable development, with a key focus on the role of the LED lighting revolution.
Wayne Smith, Chairman and CEO, BASF.
BASF's portfolio ranges from chemicals, plastics, performance products and crop protection products to oil and gas. Smith has global responsibility for catalysts, coatings, and performance materials.
Steve Leonard, Exec. Deputy Chairman, Infocomm Development Authority of Singapore (IDA).
 Leonard is an industry veteran with a special focus on industry promotion and development, including strategic planning and development for the infocomm sector, infrastructure, and spearheading start-ups and local enterprises. 
To view the full conference program visit GLOBESeries.com, and for updates follow us on Twitter @GLOBE_Series or #GLOBE2016.
Media accreditation is open for GLOBE 2016. We invite members of the working press to apply at http://www.globeseries.com/news-media/media-inquiries/
The GLOBE Leadership Summit is North America's largest and most influential sustainable business leadership summit. It's a high-level forum for inspiration and collaboration between c-suite business executives, government officials, and civil society leaders on how to leverage markets and innovation to turn environmental challenges into business opportunities. 
GLOBE 2016 is produced by GLOBE Series, a private company headquartered in Vancouver, Canada. GLOBE Series works with business, government, and civil society leaders to shape global, regional and industry agendas for a sustainable future.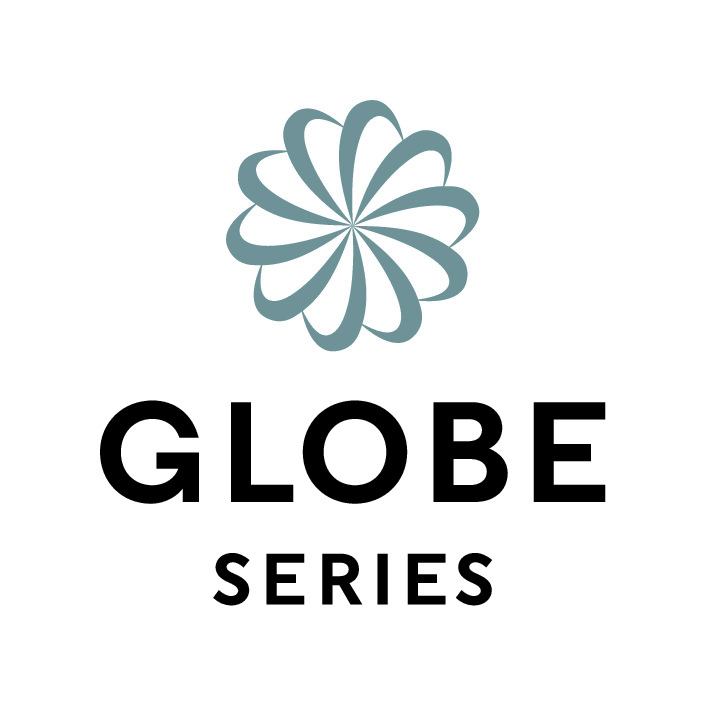 GLOBE Series
GLOBE Series
For the past 25 years, GLOBE Series has served as the nexus for global networking and leadership on the business of the environment. We're about 'Business Innovation for the Planet' and thinking outside the box. GLOBE Series helps thousands of leaders devise winning strategies to spearhead their sectors while conserving resources, igniting innovation, and fueling ideas to help increase resiliency and reduce risk. GLOBE Series is proud to produce two biennial award-winning events: GLOBE Forum and GLOBE Capital.
GLOBE Forum offers an exciting vibe and international flair where innovators come to launch new products and partnerships. Held every two years in Vancouver, Canada, GLOBE Forum draws the best and brightest of the international sustainable business community from nearly 60 countries.
Watch the video to learn more about the GLOBE Forum event.
Join us at GLOBE Forum 2018, March 14 - 16, 2018.
GLOBE Capital is where leaders discuss how to mobilize and accelerate the capital necessary to transform our economy. Goals of this conference are to attract both innovation and new pools of capital to fund advanced, low-carbon infrastructure while mitigating investment risk and enhancing returns.
Watch the video to learn more about the GLOBE Capital event.
Join us at GLOBE Capital, Spring 2019
More from GLOBE Series