Published 02-09-16
Submitted by Unilever
Unilever today reached a new industry-leading achievement of sending zero non-hazardous waste to landfill across more than 600 sites, in 70 countries, including factories, warehouses, distribution centres and offices. Having identified the different non-hazardous waste streams in its operations Unilever has now found alternative routes for the waste from these sites.
In January 2015 Unilever announced that over 240 factories had achieved zero waste to landfill status – by replicating this zero waste model in other parts of the business, nearly 400 additional sites have now eliminated waste to landfill. This has been achieved by continuing with the four 'R' approach of reducing, reusing, recovering or recycling, proving that waste can be seen as a resource with many alternative uses – from converting factory waste to building materials, to composting food waste from staff cafeterias. 
Unilever's priority is to continually reduce waste and embrace circular models. As well as maintaining zero waste status at these locations, work continues to bring all sites in line, including all future site openings and acquisitions. Unilever ultimately aims to achieve zero waste across the value chain. Continued efforts on zero waste provide a strong business case for sustainability – eliminating waste has contributed to cost-benefits of €200million and created hundreds of jobs.
Unilever believes that its own goals, and moving other businesses and industries to zero waste, can only be realised by working with, and learning from, suppliers, partners and other organisations. For that reason, Unilever today also announced a new collaboration with the leading value-chain platform 2degrees to help bring organisations together to leverage the zero waste model.  The new collaboration programme will go live in summer 2016.
Pier Luigi Sigismondi, Unilever Chief Supply Chain Officer, said: "The global challenge of a growing population relying on limited resources is very real. Our zero waste goal underpins Unilever's sustainable growth ambitions, as well as our commitment to become resource resilient and tackle climate change." 
"While I am proud of what our employees and partners have achieved across our manufacturing operations and the wider business, there is a lot more to be done to inspire a wide-scale movement. It is time to accelerate efforts to move towards a zero waste world and our new collaboration with 2degrees will allow us to share lessons and experiences, and to encourage other businesses and industries to take up the zero waste challenge. By building a network of partners and working together, we can eliminate waste on an unprecedented scale across the globe."
Martin Chilcott, Founder and CEO, 2degrees said: "Unilever is continuing to demonstrate the leadership necessary to tackle the biggest resource efficiency and sustainability challenges that businesses face. To achieve bold goals, such as zero waste in the value chain, we need equally bold action and collaboration at scale. I'm delighted to be working with them to co-create a programme, launching in summer 2016, to help make this happen."
Unilever Sustainable Living Plan
Unilever has stated that its ambition is to double the size of its business while reducing its environmental impact. The company is the Food Products Industry Leader in the Dow Jones Sustainability Index and was awarded a Gold Class distinction for its excellent sustainability performance by RobecoSAM in their Sustainability Yearbook 2015. The zero non-hazardous waste to landfill target forms a key element of Unilever's sustainable growth ambitions.

ENDS   
About Unilever:
Unilever is one of the world's leading suppliers of Food, Home and Personal Care products with sales in over 190 countries and reaching 2 billion consumers a day. It has 172,000 employees and generated sales of €53.3 billion in 2015. Over half (57%) of the company's footprint is in developing and emerging markets. Unilever has more than 400 brands found in homes around the world, including Persil, Dove, Knorr, Domestos, Hellmann's, Lipton, Wall's, PG Tips, Ben & Jerry's, Marmite, Magnum and Lynx.
Unilever's Sustainable Living Plan (USLP) commits to: 
Decoupling growth from environmental impact.

Helping more than a billion people take action to improve their health and well-being.

Enhancing the livelihoods of millions of people by 2020.
Unilever was ranked number one in its sector in the 2015 Dow Jones Sustainability Index. In the FTSE4Good Index, it achieved the highest environmental score of 5. It led the list of Global Corporate Sustainability Leaders in the 2015 GlobeScan/SustainAbility annual survey for the fifth year running, and in 2015 was ranked the most sustainable food and beverage company in Oxfam's Behind the Brands Scorecard.
Unilever has been named in LinkedIn's Top 3 most sought-after employers across all sectors.
For more information about Unilever and its brands, please visit www.unilever.com. For more information on the USLP: www.unilever.com/sustainable-living/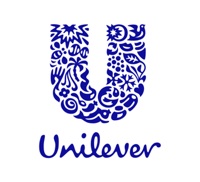 Unilever
Unilever
Unilever is one of the world's leading suppliers of fast moving consumer goods with operations in over 100 countries and sales in 190. Consumers buy 170 billion Unilever packs around the world every year, and our products are used over two billion times a day. We have more than 171,000 employees, and generated annual sales of €46.5 billion in 2011. More than half our sales are generated in emerging markets (56% in 2011). Working to create a better future every day, we help people feel good, look good and get more out of life with brands and services that are good for them and good for others. Our portfolio includes some of the world's best known brands including Knorr, Hellmann's, Lipton, Dove, Vaseline, Persil, Cif, Radox, Sure and Lifebuoy.
Our ambition is to double the size of our business, whilst reducing our overall environmental impact (including sourcing, consumer use and disposal). We are also committed to doing what we can to improve health, nutrition and hygiene, with a target to help more than a billion people take action to improve their health and well-being, as well as sourcing all our agricultural raw materials sustainably by 2020. All of these goals are itemised in around 50 time-based commitments in our Unilever Sustainable Living Plan.
Unilever has led the Food Producers sector in the Dow Jones Sustainability World Indexes for 14 consecutive years and has regained the leadership of the Food and Beverage supersector. We are included in the FTSE4Good Index Series and attained a top environmental score of 5, leading to inclusion in the FTSE4Good Environmental Leaders Europe 40 Index. In 2011 Unilever led the Climate Counts Company Scorecard and were named #1 in the list of Global Corporate Sustainability Leaders in GlobeScan Inc. and SustainAbility Ltd's latest annual survey (2012).
For more information about Unilever and its brands, please visit www.unilever.com
More from Unilever