Published 02-01-16
Submitted by Sanofi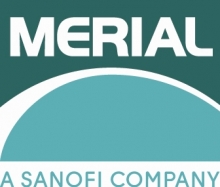 Merial, the animal health division of Sanofi, announced today it has joined the Georgia Institute of Technology ("Georgia Tech")'s Center for the Development and Application of Internet-of-Things Technologies (CDAIT). The two organizations will explore advances to animal health utilizing connected technologies, which is the communication between 'smart' objects or devices – in homes, cars, veterinary clinics, farms or other - through connected networks like the internet, radio frequencies and other forms of transmission.
The goal of this collaboration is to help Merial and Georgia Tech identify and understand the potential of networked devices (a.k.a. "Internet of Things" or IoT) for animal health. Telemedicine and wearable technologies for example are opening a new potential era of remote health management and monitoring capabilities, and are only the beginning of how enabled devices can create new links between animals, their owners and veterinarians. The analysis of the data are not only going to demand new and more sophisticated tools, but provide opportunities for increased efficiencies, and the potential to significantly improve the healthcare and wellness of animals.
"Meeting today's global animal health challenges requires innovative approaches. This collaboration supports the way Merial thinks about integrating technology to benefit animal health," said Sebastien Lafon, Global Head of Digital Business at Merial. "We're excited to collaborate with Georgia Tech to better understand how connected technology can support our efforts in disease prevention and make a difference for our customers in the overall health management of both pets and farm animals."
According to the Gartner Group, the IoT will connect 26 billion devices by 2020 and that will potentially affect all sectors of the economy and society. Through this multi-year membership of CDAIT, Merial will be able to shape and participate in research projects that will positively impact human and animal health.
"Humans have had a long and essential connection with animals throughout our ancestry," said Alain Louchez, Managing Director of CDAIT. "Merial offers a unique understanding of this connection and how it is evolving with new technological advances in veterinary medicine. We hope that this partnerships yields new and more efficiencies in caring for pets and producing safe, abundant and high-quality protein for humans around the world." 
Merial joins founding members of CDAIT, which include AT&T, AirWatch by VMware, Cisco, IBM, Flex, Samsung, Stanley Black and Decker, and Wipro. 
About CDAIT
The Center for the Development and Application of Internet-of-Things Technologies (CDAIT) is a global, non-profit, partner-funded center located in Atlanta, Georgia, United States that fosters interdisciplinary research and education while driving general awareness about the Internet of Things (IoT). CDAIT bridges sponsors with Georgia Tech faculty and researchers as well as industry members with similar interests. Central to its value proposition is the belief that only a holistic approach, i.e., mindful of the complexity of the entire IoT value chain and the intricate relationships between the various links, can generate superior results. CDAIT's broad overarching goal is to expand and promote IoT's huge potential and transformational capabilities. Learn more about CDAIT at www.cdait.gatech.edu
About Merial
Merial is a world-leading, innovation-driven animal health company, providing a comprehensive range of products to enhance the health and well-being of a wide range of animals. Merial employs 6,600 people and operates in more than 150 countries worldwide with over €2 billion of sales in 2014. Merial has three main business areas: pets, farm animals, and veterinary public health. Our pharmaceuticals and vaccines focus on disease prevention and overall health and wellness in animals, and target more than 200 diseases and conditions across a variety of species. Merial is a Sanofi company. For more information, please see www.merial.com; @Merial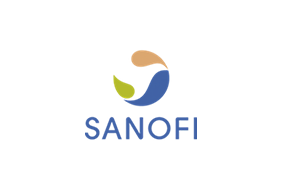 Sanofi
Sanofi
We work to protect the health of the earth's 7 billion inhabitants, improve their quality of life and respond to their potential needs. We are creating new approaches to our activities and work sectors, and are mobilized for our priority goal of bringing medicines and vaccines to patients.
More from Sanofi