Published 01-21-16
Submitted by Bright Funds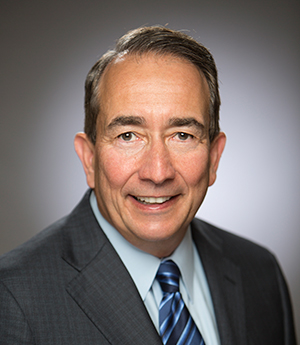 Joe Ruocco, former Fortune 150 HR executive has joined Bright Funds as a Senior Advisor
Bright Funds, a technology partner of leading companies running high-impact employee giving and volunteering programs, today announced that Joe Ruocco, a former Goodyear Chief Human Resources Officer and GE human resources executive, has joined the company as a Senior Advisor. 
"It's clear that all company stakeholders, including employees, investors and management teams will find our product to be an important tool for enhancing social responsibility and community engagement," said Ruocco. "Bright Funds is exceptional in its ability to enable companies to empower their employees to execute high-impact charitable giving and volunteering initiatives."
As an advisor, Ruocco will provide strategic counsel on a range of issues relating to employee giving and volunteering programs in corporations, while working with the Bright Funds team to position program benefits to key stakeholders. With over 35 years of experience in corporate America, Ruocco will be instrumental in helping Bright Funds work with businesses to support impact-focused employee giving programs through partnerships and technological innovation.
"Unlocking the potential of every employee to do good has emerged as a new imperative for companies of all sizes that want to build the most meaningful and rewarding workplace culture," said Ty Walrod, CEO of Bright Funds. "Joe possesses exceptional expertise regarding the critical importance employees play in driving overall corporate success. Joe has been recognized with distinction by the National Academy of Human Resources for his achievements in the human resources profession, and his insights will be invaluable in driving the success of both our customers and our company."
Ruocco served as Goodyear's Chief Human Resources Officer for seven years, following a long and successful career with GE. During his tenure at Goodyear, he and his HR team developed renowned global talent management and leadership processes. Upon his retirement from Goodyear in 2015, Joe established Ruocco Consulting, LLC, where he partners with and advises chief executive officers, chief human resource officers and other business leaders in all aspects of human resources strategies and tactics for driving business success. 
Bright Funds provides a comprehensive offering to companies that connect employees to causes they care about and facilitates more impactful workplace giving and volunteering. Currently serving over 30 companies, the Bright Funds enterprise platform enables employees to choose their causes and give to individual non-profits or exclusively available "funds" comprised of multiple nonprofits. Currently, over 1.6 million nonprofits are accessible through Bright Funds.
About Bright Funds
San Francisco-based Bright Funds helps leading companies and their employees change the world through impactful social good programs, and in doing so, make their businesses more successful. Bright Funds enables employees to choose their cause and give to individual nonprofits or exclusively available "Funds" comprised of multiple nonprofits. In one platform, Bright Funds brings together the power of research, the reliability of a trusted financial service, and the convenience of centralized contributions and company reporting. Employees, recruits, customers, investors, and worthy causes appreciate companies that use Bright Funds for employee-empowered giving. For more information, please visit www.brightfunds.org.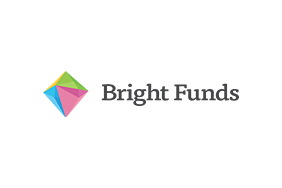 Bright Funds
Bright Funds
Bright Funds is built for a new generation of donors to bring delight and strategy to individual giving as well as workplace giving and matching programs.
More from Bright Funds