Published 12-16-15
Submitted by McKinney Capital & Advisory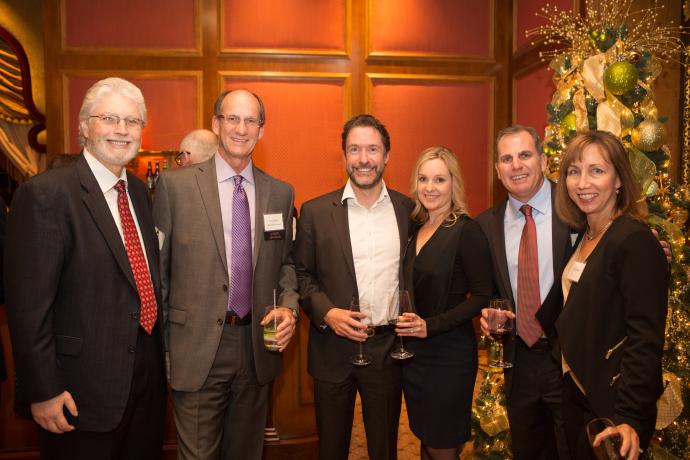 Dr. Tony Baron, Jerry Rollins, Ted Adams, Paula Adams, Ron Zappelli and Debbie Zappelli (Photo Courtesy of Laura Christin Photography)
McKinney Advisory Group held its 4th Annual Charity Event, an elite networking reception, at the Fairmont Grand Del Mar Resort on December 2nd, 2015.
This event featured four local charities: Emilio Nares Foundation, The Molina Foundation, National Center for Fathering, and Ronald McDonald House Charities San Diego. Each executive guest was given a $100 voucher towards their selection of one of the featured charities for McKinney to donate in their honor.
This annual event, limited to 150 guests, is attended by the top influentials who gather together to kick off the holiday season. Each year, the charities, sponsors, and McKinney Advisory Group team develop the invitation list, which has grown to a national level. Sponsors include Sage Executive Group, Sharp Business Systems, Levitzacks, Allenbrooke Insurance, HME, Wealth Legacy Group, Arco National, Molina Healthcare, Inc., and Ferrari Productions.
Paul Vaden, retired professional boxer and author, remarked, "My first McKinney Advisory Group Charity Event was profoundly an impressive experience. From the moment I arrived, never once did I feel like a newcomer. From worthy charities, to great people, the night maintained an effective rhythm. It's heartwarming to see a reputable company measuring success through making positive change by giving back. A knockout delivered!"
The evening is focused on recognizing and encouraging guests' charitable impact on the community, bringing together like-minded individuals, and celebrating the end of the year.
Carey Casey, from National Center for Fathering, commented, "The McKinney Charity Event has been a highlight for me the past few years. The event itself is outstanding, and the way they use this event to support wonderful non-profits that are making a difference in our San Diego neighborhoods, is truly admirable. This event proves that when we as individuals play our positions well as a team, we have the opportunity to win a championship for our communities."
Through this unique event, McKinney is able to build partnerships with local nonprofits, decision makers, and business leaders. McKinney Advisory Group finds that the charitable giving of time, talent, and treasure are not mutually exclusive, but intertwined.
About McKinney Advisory Group:
McKinney Advisory Group is a uniquely client-focused firm that emphasizes the complete picture when helping its clients make real estate decisions. McKinney believes that the more success it has professionally, the more responsibility its team has to support our community. McKinney operates at the highest levels of fiduciary responsibility and focuses on the financial and strategic plan of a company before making real estate suggestions. McKinney Advisory Group prides itself on finding customized solutions and building relationships for long term business success. For more information on this event and others please contact Tresa Dalton at tdalton@mckinneyadvisory.com or 858-519-3240. www.McKinneyAdvisory.com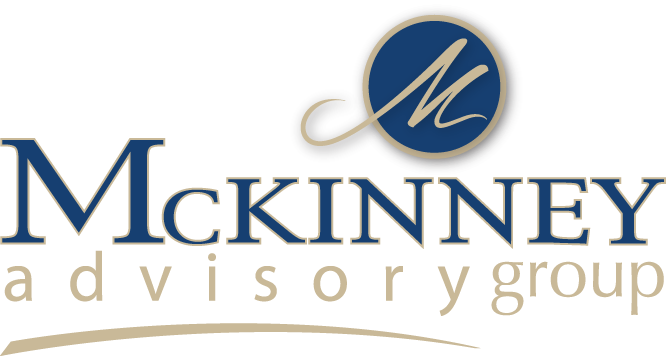 McKinney Capital & Advisory
McKinney Capital & Advisory
McKinney Advisory Group is a full-service real estate firm focusing on the representation of tenants to maximize the value of their real estate assets. We represent companies in all stages of acquisition disposition and financing of commercial real estate.
McKinney Advisory Group is a uniquely client-focused firm, operating at the highest level of fiduciary responsibility as we look at the bigger picture when helping companies make real estate decisions. Ultimately, we are an achieve your vision company, finding customized solutions and building relationships for long-term success. McKinney Advisory Group is not like many other real estate firms. We believe in our sense of purpose and commitment to making the world a better place.
McKinney Advisory Group seeks to enhance the bottom-line and social impact of nonprofits in our community. Through our business relationships we have supported many nonprofits with our gifts of time, talent and treasure. We have a dedicated individual in our staff to assist with our commitments to nonprofits and make sure we are utilizing our resources to meet all our nonprofit partners' needs effectively. We love that there are so many great organizations available and strive to make the biggest impact by bringing together nonprofit and for profit partners.
More from McKinney Capital & Advisory