Published 12-04-15
Submitted by Bechtel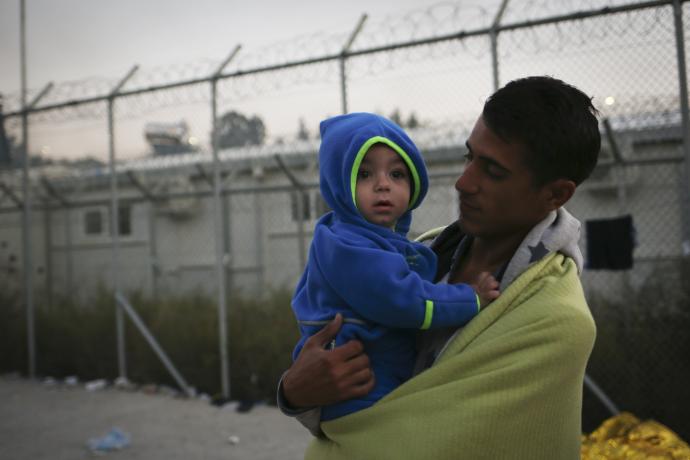 Photo Credit: Tara Todras-Whitehill/IRC
Earlier this week, Bechtel announced a special campaign among its 58,000 employees to help the millions of Syrian families that have fled their homeland.
The company's philanthropic entity, Bechtel Group Foundation, began the campaign with a US$50,000 gift to the International Rescue Committee (IRC), a nonprofit with more than seven decades of success in helping refugees survive and regain control of their lives.
In addition, the foundation is offering a 1:1 match of employee contributions to any charity worldwide that is responding to the refugee crisis. The matching funds will go to the IRC.
"With Bechtel's strong presence in the Middle East and Europe, and our very diverse workforce, we want to do our part in responding to this heart-breaking humanitarian crisis," says David Welch, president of the company's Europe, Africa, and Middle East region.  "As builders, we know the immense infrastructure challenges that come from having more than 4 million people seek refuge outside their home country."
"We are facing the worst refugee crisis since World War II," said David Miliband, the IRC's president and CEO. "We are honored to partner with Bechtel as we work to provide these individuals with the resources they need to build a safer and more secure life for themselves and their families."
Bechtel's campaign runs through December 31.
About Bechtel:
Bechtel is among the most respected engineering, project management, and construction companies in the world. We stand apart for our ability to get the job done right—no matter how big, how complex, or how remote. Bechtel operates through four global business units that specialize in infrastructure; mining and metals; nuclear, security and environmental; and oil, gas, and chemicals. Since its founding in 1898, Bechtel has worked on more than 25,000 projects in 160 countries on all seven continents. Today, our 58,000 colleagues team with customers, partners, and suppliers on diverse projects in nearly 40 countries. www.bechtel.com
About the International Rescue Committee:
The International Rescue Committee responds to the world's worst humanitarian crises and helps people whose lives and livelihoods are shattered by conflict and disaster to survive, recover, and gain control of their future. Founded in 1933 at the suggestion of Albert Einstein, the IRC offers lifesaving care and life-changing assistance to refugees forced to flee from war or disaster. Restoring safety, dignity and hope to millions of vulnerable people, the IRC leads the way from harm to home. The IRC has global reach and local impact — the only international humanitarian organization that operates international and domestic U.S. programs that help at each stage of a refugee's journey from crisis to stability. www.rescue.org/     Click here to donate to IRC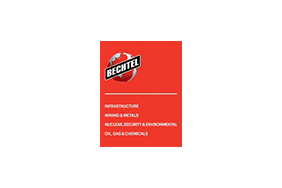 Bechtel
Bechtel
Bechtel is among the most respected engineering, project management, and construction companies in the world. We stand apart for our ability to get the job done right—no matter how big, how complex, or how remote. Bechtel operates through five global business units that specialize in civil infrastructure; power generation, communications, and transmission; mining and metals; oil, gas, and chemicals; and government services. Since its founding in 1898, Bechtel has worked on more than 25,000 projects in 160 countries on all seven continents. Today, our 53,000 colleagues team with customers, partners, and suppliers on diverse projects in nearly 40 countries. www.bechtel.com
More from Bechtel