Published 12-01-15
Submitted by VF Corporation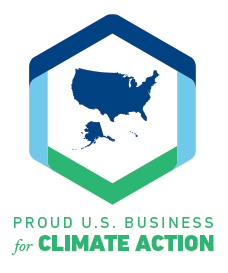 VF Corporation (NYSE: VFC) today joined the American Business Act on Climate Pledge to demonstrate its ongoing support for climate change action by American leadership at all levels of the government and within the private sector. 
Building upon its long-standing commitment to sustainable business practices, VF joins more than 140 American companies to voice support for a strong outcome to the 2015 United Nations Climate Change Conference (COP21) in Paris and pledges the following actions to address climate change:
Use 100 percent renewable energy by 2025 at its owned and operated facilities.

Develop additional science-based goals to support emission reductions. VF is on track to meet its commitment to reduce absolute carbon emissions 5 percent by the end of 2015 (vs. 2009 baseline) while growing global revenues 75 percent during the same period.

Continue to invest in energy efficiency and improve energy productivity. Currently, 85 percent of VF's 1,480 owned and operated retail stores use LED lighting. VF also will continue the construction and utilization of LEED-certified buildings globally. 

Collaborate across government, business and civil society as a global advocate for smarter climate policy.
 "Climate change is the defining issue of our generation and its effects threaten the health of our planet and global economy," said Letitia Webster, VF's Senior Director of Global Corporate Sustainability and Responsibility. "VF is proud to join the American Business Act on Climate Pledge and further demonstrate our commitment to addressing climate change by implementing sustainable low-carbon, energy efficient solutions within our business."
Executives from VF will attend COP21 along with representatives from across business, government, non-profit organizations and global communities to engage in the discussion around climate change and show support for a meaningful outcome to the Paris negotiations.  
More information about VF's Sustainability and Responsibility program and actions can be found at http://sustainability.vfc.com.  
About VF Corp
VF Corporation (NYSE: VFC) is a global leader in the design, manufacture, marketing and distribution of branded lifestyle apparel, footwear and accessories. The company's highly diversified portfolio of 30 powerful brands spans numerous geographies, product categories, consumer demographics and sales channels, giving VF a unique industry position and the ability to create sustainable, long-term growth for our customers and shareholders. The company's largest brands are The North Face®, Vans®, Timberland®, Wrangler®, Lee®and Nautica®. For more information, visit www.vfc.com.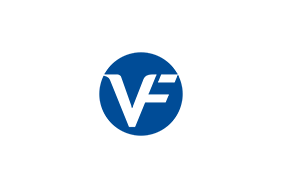 VF Corporation
VF Corporation
VF Corporation outfits consumers around the world with its diverse portfolio of iconic lifestyle brands, including Vans®, The North Face®, Timberland®, Wrangler® and Lee®. Founded in 1899, VF is one of the world's largest apparel, footwear and accessories companies with socially and environmentally responsible operations spanning numerous geographies, product categories and distribution channels. VF is committed to delivering innovative products to consumers and creating long-term value for its customers and shareholders. For more information, visit www.vfc.com
More from VF Corporation