Published 11-19-15
Submitted by Bread Financial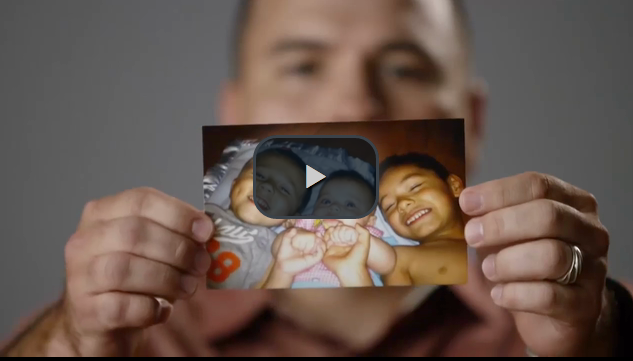 Click to watch the video
 Alliance Data Systems Corporation (NYSE: ADS), a leading global provider of data-driven marketing and loyalty solutions, and its Columbus, Ohio-based card services business and Irving, Texas-based Epsilon business, today announced a $2.6 million donation to United Way chapters in 30 communities across the U.S. The donation is a cumulative result of their annual employee giving campaign as well as an incremental company commitment to the communities in which their associates live and work.
Associates contributed $1.35 million out of their own wallets, which the company then matched dollar for dollar, for the first time this year, for a total contribution of $2.6 million to United Way chapters across the country. According to statistics from United Way of Metropolitan Dallas, funds like these mean 18,240 abused children will be able to receive yearlong crisis intervention and counseling or 24,320 students will be to participate in interactive STEM programs to strengthen the bench of the next generation workforce.
In addition to the financial contributions made to United Way, several offices organized volunteer opportunities at organizations supported to United Way. In Dallas, associates spent a day serving up food at the Resource Center, an organization that empowers the lesbian, gay, bisexual and transgender (LGBT) communities and all people affected by HIV through improving health and wellness, strengthening families and communities and providing transformative education and advocacy.
While each of Alliance Data's businesses manages their philanthropic activities independently, focusing largely on what matters most to their local associates, United Way is the one cause the company's U.S. businesses all support. United Way's mission to provide individuals access to education, income stability and healthy lives to achieve their highest potential aligns with Alliance Data's goal to support organizations that have a collective impact on education, children and self-sufficiency.  
"United Way has always been a fundamental part of our 'giving back' culture, but it's the generosity of our associates that continues to make the campaign a success," said Dana Beckman, Alliance Data director of corporate affairs. "Associate fundraising alone increased 16 percent this year, and our total campaign increased by more than 50 percent with the newly announced dollar for dollar company match. Half of the match will be specifically designated to target United Way educational initiatives."
United Way actively assesses the needs of the community ensuring the most essential programs are receiving funding. It is because of these efforts that Alliance Data has full confidence that the contributions to United Way are being used responsibly; providing vital programs to communities where they need it most, and impacting the lives of those in need.
In addition to supporting the community, Alliance Data's pledge to strong corporate citizenship is focused on three other areas – data, people and the environment. Each year, the company increases its corporate giving budget at a rate commensurate with the profitability and growth of the company, a growth that is only sustained through a strong, well-educated workforce. Over the next five years, Alliance Data has committed to giving $50 million to communities where its associates live and work.
About Alliance Data
Alliance Data® (NYSE: ADS) is a leading global provider of data-driven marketing and loyalty solutions serving large, consumer-based industries. The Company creates and deploys customized solutions, enhancing the critical customer marketing experience; the result is measurably changing consumer behavior while driving business growth and profitability for some of today's most recognizable brands. Alliance Data helps its clients create and increase customer loyalty through solutions that engage millions of customers each day across multiple touch points using traditional, digital, mobile and emerging technologies. An S&P 500 and Fortune 500 company headquartered in Plano, Texas, Alliance Data consists of three businesses that together employ more than 15,000 associates at approximately 100 locations worldwide.
Alliance Data's card services business is a leading provider of marketing-driven branded credit card programs. Epsilon® is a leading provider of multichannel, data-driven technologies and marketing services and also includes Conversant®, the leader in personalized digital marketing. LoyaltyOne® owns and operates the AIR MILES® Reward Program, Canada's premier coalition loyalty program, and holds a majority interest in Netherlands-based BrandLoyalty, a global provider of tailor-made loyalty programs for grocers.
Follow Alliance Data on Twitter, Facebook, Linked In and You Tube.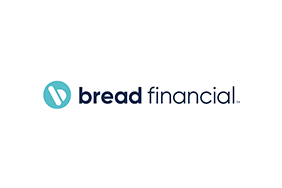 Bread Financial
Bread Financial
Bread FinancialTM(NYSE: ADS) is a tech-forward financial services company providing simple, personalized payment, lending and saving solutions. The company creates opportunities for its customers and partners through digitally enabled choices that offer ease, empowerment, financial flexibility and exceptional customer experiences. Driven by a digital-first approach, data insights and white-label technology, Bread Financial delivers growth for its partners through a comprehensive product suite, including private label and co-brand credit cards, installment lending and buy now, pay later (BNPL). Bread Financial also offers direct-to-consumer solutions that give customers more access, choice and freedom through its branded payment, lending and saving products.
Formerly Alliance Data, Bread Financial is an S&P MidCap 400 company headquartered in Columbus, Ohio, and committed to sustainable business practices powered by its 6,000+ global associates. To learn more about Bread Financial, visit BreadFinancial.com or follow us on Facebook, LinkedIn, Twitter and Instagram.
More from Bread Financial