Published 10-18-15
Submitted by CreateAthon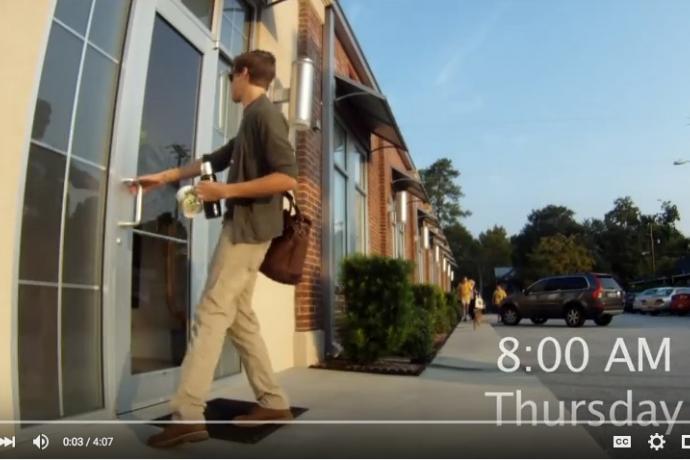 View our video here.
Fourteen marketing organizations across the United States and Canada will host CreateAthon events during National CreateAthon Week, October 18-24.
CreateAthon is one of the marketing industry's leading pro bono programs. As CreateAthon partners, marketing agencies, universities, corporations and professional clubs donate their time and talent by holding 24-hour marathons during which professionals and students develop marketing strategies and creative materials that can help nonprofit organizations meet specific marketing objectives. Deliverables take the form of branding initiatives; marketing, public relations and fundraising plans; creative materials in print, digital, and broadcast formats; and more.
CreateAthon was founded in 1997 by Riggs Partners, a marketing consultancy in Columbia, South Carolina. It has grown from a single-market event to a 501 (c) (3) organization that has attracted more than 100 marketing agencies, universities, corporations and professional clubs as official CreateAthon partners. Cumulatively, CreateAthon has helped more than 1,600 nonprofit organizations in the United States, Canada and the United Kingdom by delivering pro bono marketing projects valued at more than $20 million.
CreateAthon events are held every year in markets served by CreateAthon partners. The CreateAthon partners that have chosen to hold their 2015 events during National CreateAthon Week, and the clients they will serve, include: 
Riggs Partners, West Columbia, SC (Founding Agency)
Able South Carolina
Death Penalty Resources and Defense Center
Epworth Children's Home
Handicapped Athletes Learning to Enjoy Riding – HALTER
Healing Icons
Global Pencil Project
Sexual Trauma Services of the Midlands
The Therapy Place
AAF Roanoke, Roanoke, VA
Big Brothers Big Sisters of Southwest Virginia
Blue Ridge Literacy
Bradley Free Clinic
Downtown Christiansburg, Inc.
Feeding America of Southwest Virginia
Prevention Council of Roanoke County
Roanoke Emergency Medical Services
The Rescue Mission of Roanoke Valley
Total Action for Progress
AAF Southwest Virginia, Abingdon, VA
Helping Overcome Poverty's Existence, Inc. (HOPE)
Homeless Assistance Network and Development Services (HANDS)
Project Restart
Loaves and Fishes Food Pantry
The Mel Leaman Free Clinic of Smyth County
Project Glade
The City of Bristol, Virginia
Southwest Virginia Community Health Systems and Substance Abuse Taskforce in Rural Appalachia (SATIRA)
Capacity Canada, Toronto, Canada
The Centre for Sight Enhancement, based at the School of Optometry and Vision Science, University of Waterloo
The Children's Foundation of Guelph and Wellington
The Community Resource Centre of North and Centre Wellington
Extend-A-Family Waterloo Region
The Juvenile Diabetes Research Foundation
MennoHomes, Inc.
Planned Parenthood Waterloo Region
The Waterloo Horticulture Society
The Waterloo Region Suicide Prevention Council
YWCA Kitchener – Waterloo 
Flipside Creative, Vancouver, Canada
Boys and Girls Club of South Coast British Columbia
Dress for Success San Fransisco and San Jose
H.A.V.E. Café and Culinary Training Society
Theater for Living
VOKRA (Vancouver Orphan Kitten Rescue Association)
J. Fitzgerald Group, Lockport, NY
Investigative Post
The Susan G. Komen Foundation
Child Care Resource Network
Leading Edges, Meridian, MS
Boy Scouts of America, Choctaw Area Council
Care Lodge Domestic Violence Shelter
Community Foundation of East Mississippi
Go Green, Meridian
The Free Clinic of Meridian
59/20 Music Festival
Paragon Design Group, Hudson, NC
Big Brothers Big Sisters of Western North Carolina – Burke Branch
Foothills Performing Arts, Inc.
Lupus Foundation of America, North Carolina Chapter
Proximo Marketing Strategies, Williamsburg, VA
Communities in Schools of Hampton Roads
Ignite Fine Arts
Peninsula Reads
United Way of Greater Williamsburg
Williamsburg Area Learning Tree
Youth Sailing Virginia, Inc.
RedPepper, Nashville, TN
Homework Hotline
Nashville Humane Association
Rooftop Foundation
The Nashville Food Project
Sales Factory + Woodbine, Greensboro, NC
1-2-1 Mentoring
Alamance Guilford Sec. National Council of Negro Women
arcBarks
The Arc of Davidson County
Career Academy of Greensboro
Caroline's Promise
Connected in Hope
Encouraging Words
Freedom House
Greensboro Children's Museum
Greensboro Science Center
HandyCapable Network
Hannah's Haven Inc
Horse Friend Therapeutic Riding
Kopper Top Life Learning Center
Mental Health Association of Greensboro
Mustard Seed Community Health
Open Hands of Davidson County, NC
Partners Ending Homelessness
People & Paws 4 Hope
Restoration Place Ministries 
Seven Homes Inc
Ten Thousand Villages Greensboro
The Volunteer Center Of Greensboro Inc
Young Life 
Seamgen, San Diego, CA
Think Tank, St. Louis, MO
Riverbend Family Ministries
Art Saint Louis
It's Your Birthday, Inc.
Burns Recovered Support Group
Megan Meier Foundation
Trio Solutions, Mt. Pleasant, SC
Charleston Police Pipes and Drums
Chucktown Squash Scholars
Lowcountry Habitat for Humanity
OHM Radio
Yo Art
Other CreateAthon partners holding their events this CreateAthon season include:
EGC Group, Melville, NY
FleishmanHillard, Toronto, Canada
Inspired Creative Studios, Wilmington, NC
MODassic Marketing, Richardson, TX
Stamp Idea Group, Montgomery, AL
University of South Carolina, Columbia, SC
Whitespace Creative, Akron, OH
"We are thrilled that so many of our partners are holding their events during National CreateAthon week," said Teresa Coles, founder and board chairman of CreateAthon. "CreateAthon is such a unique opportunity for people to give back to nonprofits in their communities via their own personal strengths. Having a week dedicated to skills-based volunteerism where partner organizations are able to work simultaneously makes the movement that much more impactful." 
For more information on the program, please visit www.createathon.org.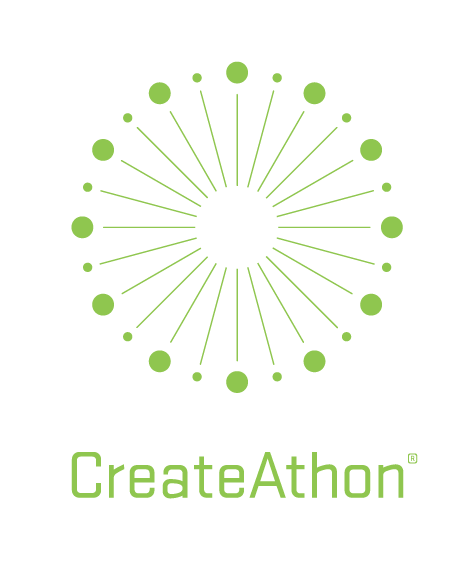 CreateAthon
CreateAthon
CreateAthon® is a 24-hour pro bono marketing event that delivers professional marcomm services to nonprofit organizations that could otherwise not afford them. The program was founded by Riggs Partners in 1998 as a single event and has grown into a national 501(c)3 nonprofit that has recruited more than 100 CreateAthon partner agencies, universities, professional trade organizations and corporate marketing departments into service, with volunteer teams that bring CreateAthon events to their respective markets. To date, the program has served nonprofits in the US, Canada, Puerto Rico and the UK, delivering more than $25 million in pro bono marketing services to the nonprofit sector. To learn more about becoming a CreateAthon partner, visit www.createathon.org.
More from CreateAthon