Published 10-13-15
Submitted by Cigna Corporation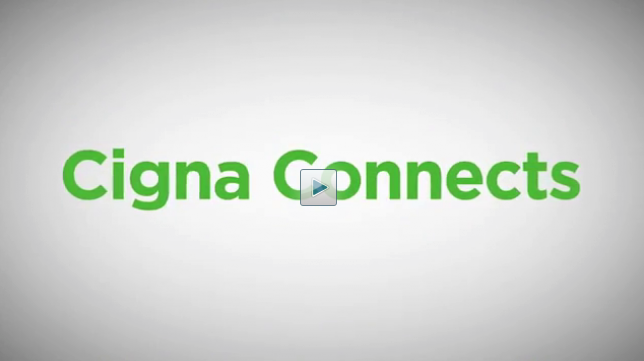 Click to watch the video
Central to our mission, improving health is at the heart of everything we do at Cigna. That includes improving the health of our communities. Our charitable giving goals focus on contributions that reflect and magnify the positive impact of Cigna's mission, particularly in the global communities where it has a business or market presence and engaging employees in meaningful service activities.
We are committed to the city of Hartford, Connecticut, where Cigna's headquarters is located, and are proud of our special relationship with the community. The northeast neighborhood of our hometown of Hartford has suffered more than nearby communities. Once a vibrant neighborhood where the Swift Factory employed many of the residents, the factory's closure led to joblessness, an increase in violence, and the decline of housing conditions. The effect on the health of the community has been devastating as mental illness, substance abuse, and lack of managing chronic conditions increased significantly, as life expectancy dropped well below that of surrounding areas.
Fortunately, the Cigna Foundation found a partner to help breathe life back into this area. Community Solutions Inc., an innovative nonprofit organization, collaborates with us to bring our health resources and expertise together through a World of Difference grant from the Cigna Foundation and the commitment of the Cigna team.
We're also coordinating health care and social services to help turn this community around. Collaborating with nearby St. Francis Hospital, Community Solutions implemented a pilot program with a neighborhood-based social worker to determine if social interventions could make a positive difference for the highest utilizers of the local emergency room. Interventions such as help with navigating the health benefits system, finding a primary health care professional, or even simply driving someone to a grocery store were included. Nine months later, emergency room use for this group is down more by than 50 percent, and costs have dropped dramatically.
Cigna is also using the same tools we offer to customers to help improve the health of individuals in this community and to strengthen Community Solutions' work in Northeast Hartford. We use website analytics and health care interventions that have demonstrated success in improving health and reducing costs for customers. Perhaps most exciting, Cigna and Community Solutions are co-developing a neighborhood health risk assessment. While Cigna has had success in creating similar tools for clients, Community Solutions has experience in showing how problematic social determinants of health can be overcome in a community such as Northeast Hartford. We're looking at how employment status affects health, how substandard housing contributes to chronic conditions, and how to overcome barriers to residents receiving needed social services.
Together, we're removing obstacles and improving processes to get help to our neighbors in need.

Cigna Corporation
Cigna Corporation
Cigna Corporation (NYSE: CI) is a global health service company dedicated to helping people improve their health, well-being and sense of security. All products and services are provided exclusively by or through operating subsidiaries of Cigna Corporation, including Connecticut General Life Insurance Company, Cigna Health and Life Insurance Company, Life Insurance Company of North America and Cigna Life Insurance Company of New York. Such products and services include an integrated suite of health services, such as medical, dental, behavioral health, pharmacy, vision, supplemental benefits, and other related products including group life, accident and disability insurance. Cigna maintains sales capability in 30 countries and jurisdictions, and has more than 89 million customer relationships throughout the world.
More from Cigna Corporation